Greece With My Son | Coming Soon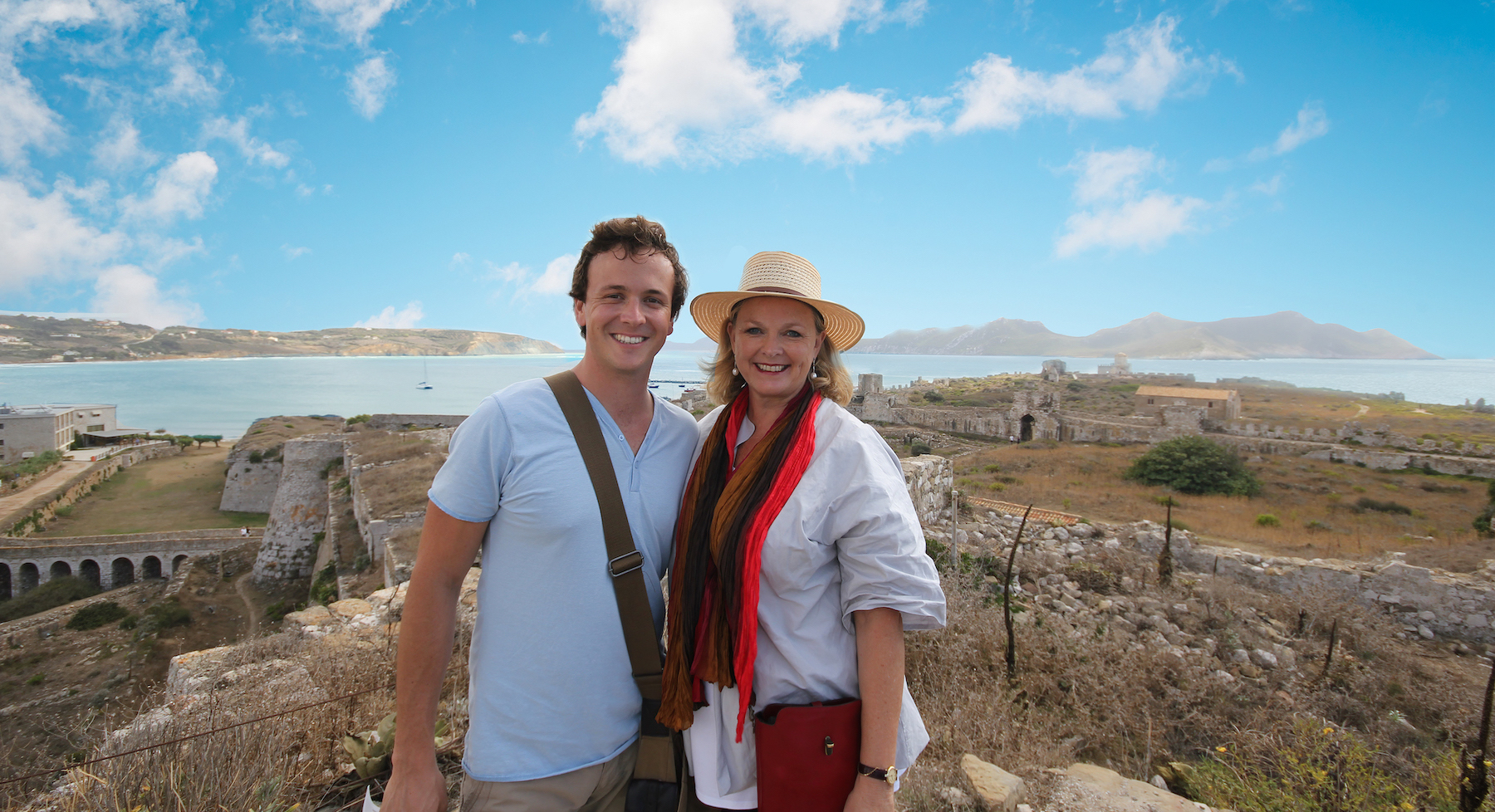 Greece, a land of rich history, breathtaking scenery, beautiful people, and of course, delicious food. Australia's home cook hero, Lyndey Milan, is a self-confessed Grecophile and is beyond excited to share her love of this wonderful country with her actor son, Blair Milan. Lyndey has organised to take Blair on a road trip through the Peloponnese to showcase firsthand all this captivating region has to offer.
The Milans both share a thirst for new experiences and will try anything once, and in an engaging blend of reality and lifestyle television Blair indulges in some adventurous shenanigans while Lyndey tutors him and enjoys the finer side of their travels.
There's archeology and history, travel, food and wine, culture and scenery, enhanced by the on-air chemistry and natural banter of the two hosts, who together sustain the buzz and excitement of the show.  With a nod to history and myth, they discover what lies beneath the surface and reveal the food culture and where to find the unique and the best – and colourful characters along the way.
Join this mother and son in what is much more than a family road trip, as they explore their interest in history and discover the magic behind great cuisine. This is Greece With My Son