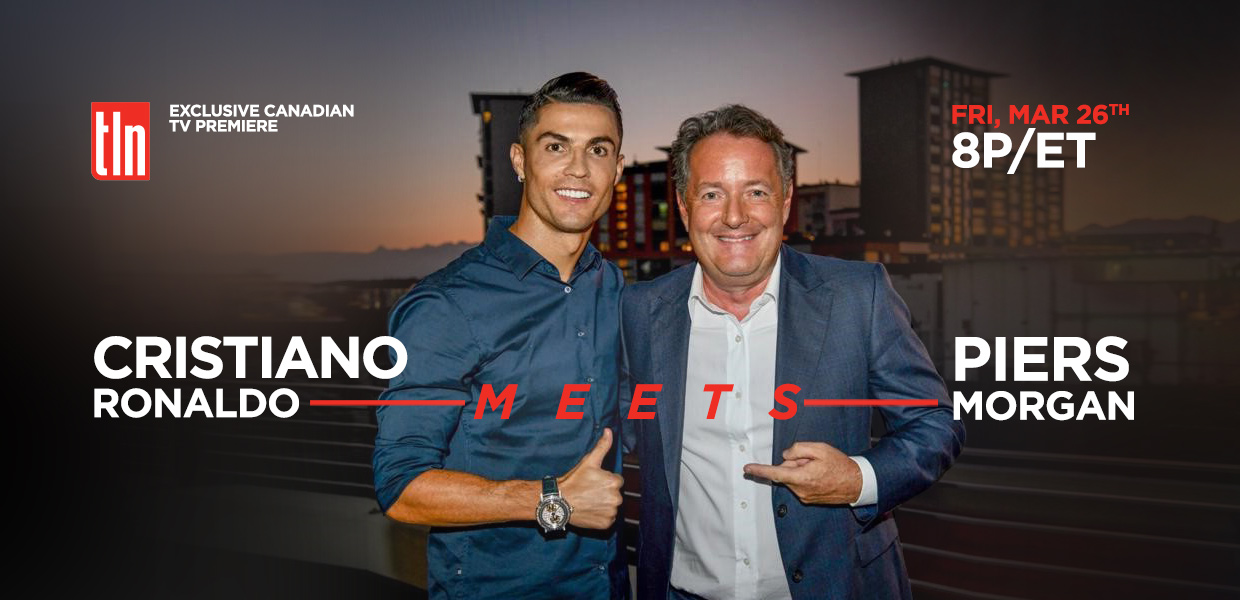 TLN TV Presents the Exclusive Canadian TV Premiere of
Cristiano Ronaldo Meets Piers Morgan
Friday, March 26th at 8P/ET
British TV personality Piers Morgan sits down for a revealing one-hour interview special with the biggest sports star in the world, Cristiano Ronaldo. Many believe he is the greatest footballer of all time. And, as much as his incredible talents make the sports pages, his private life is fodder for the front pages.
In this exclusive interview, Piers talks to Ronaldo about his road to fame—from his most humble upbringing in Madeira, to being recognized as a global sports icon. Ronaldo discusses his notorious rivalry with Lionel Messi, his incredible drive to be the best, fame and family, with the emotion-charged interview bringing him to tears after watching unseen footage of his deceased father.
TLN TV gives you an exclusive look at Cristiano Ronaldo behind the headlines with an interviewer who never pulls his punches.
Friday, March 26th at 8P/ET
Encore: Saturday, March 27th 6P/ET