Incredible Homes | Sundays at 3P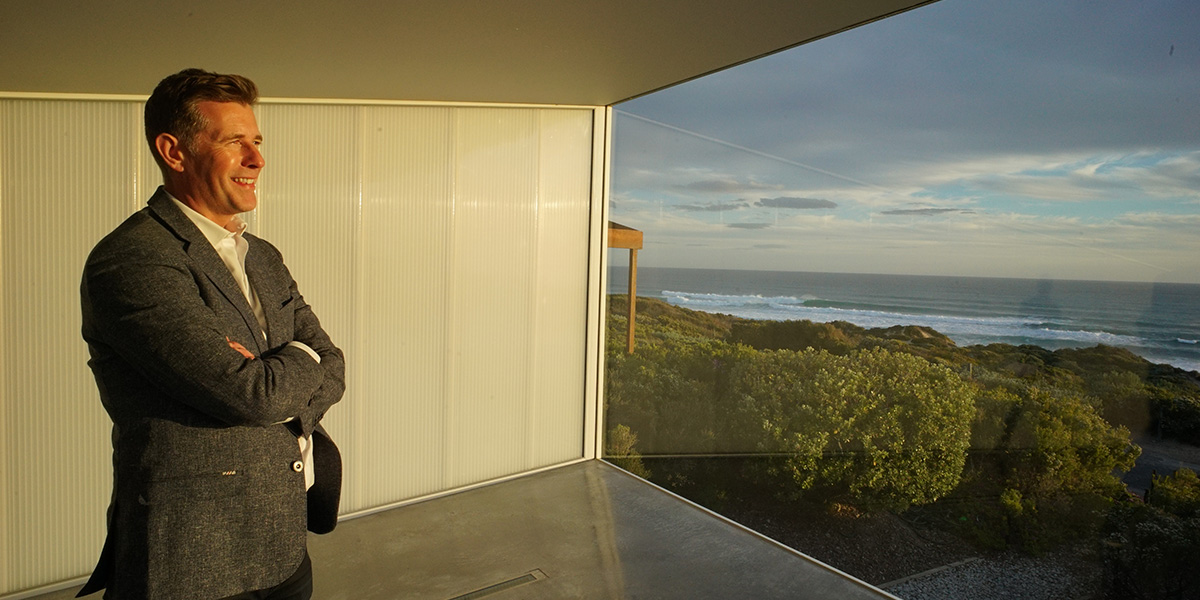 ABOUT
In the new series "Dermot Bannon's Incredible Homes", Ireland's best-known architect showcases stunning and unusual homes across the Globe . From sunny Sydney to London city, from stylish Melbourne to the snowy landscape of northern Sweden, Dermot meets homeowners, architects and realtors who show him award-winning homes and introduce him to some incredible living spaces and experiences. From a jaw dropping Mayfair mansion to a €35million Hampton's super home, sometimes it is the homes themselves and sometimes it is the people behind the homes that are the star of the show!

In episode 1, Dermot visits the award winning Cabbage Tree House, a stunning home embedded in the hillside of the suburbs of Bayview in Sydney's Northern Beaches.  Designed by Peter Stutchbury, the cave-like house, with its outdoor bath and breath taking views, is home to Jan and Graeme Page. A family of koala bears, a 3 metre python, lizards and wallabies live in the back garden of Cabbage Tree House.

Dermot visits the home of the elusive and enigmatic Judith Nielson, one of Australia's wealthiest people.  Judith is a multi millionaire art collector and philanthropist, who only recently set up a $100 million fund supporting journalism.
SYDNEY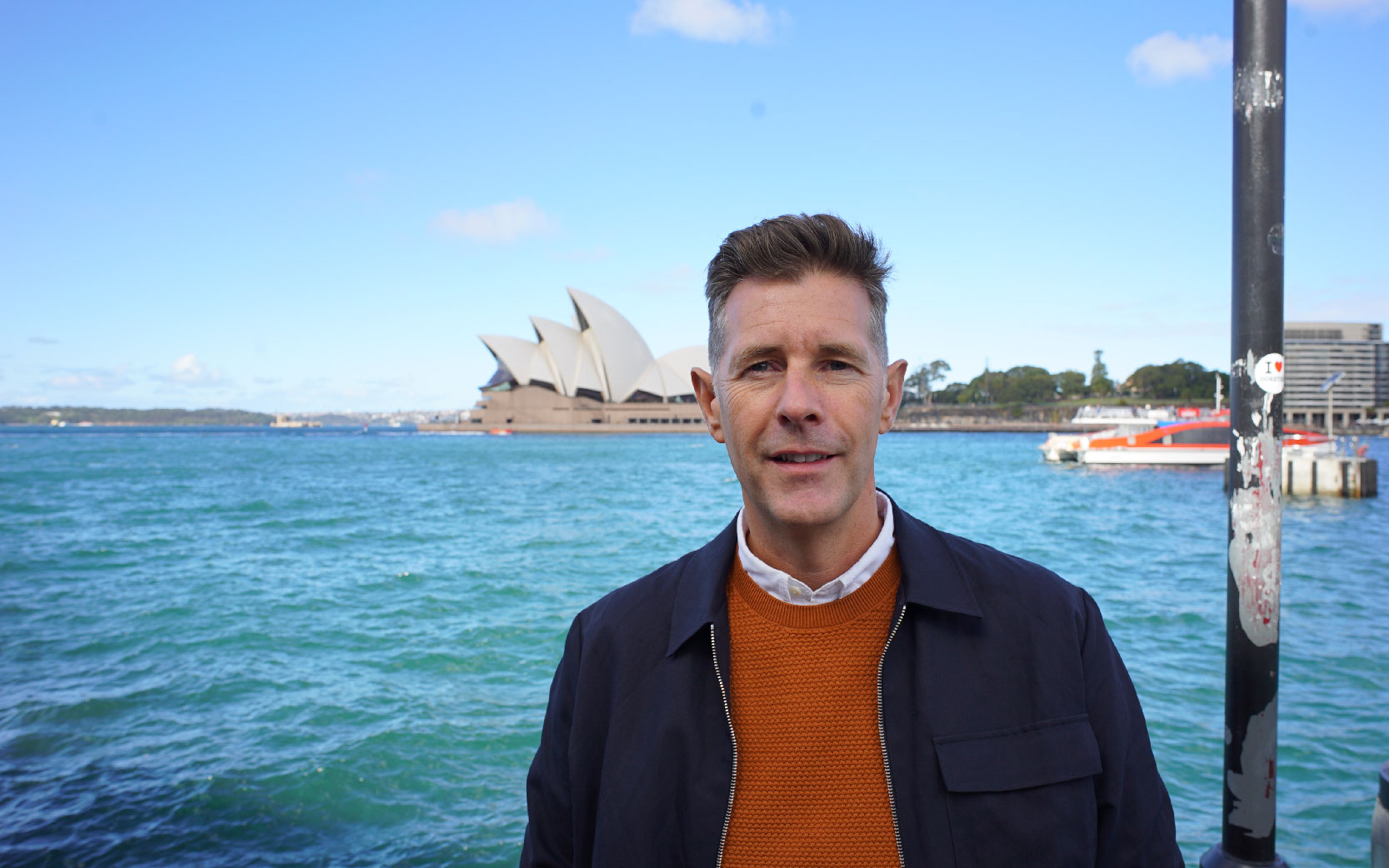 In Episode 2 of "Dermot Bannon's Incredible Homes", Dermot visits the 'cultural capital' of Australia, Melbourne. Melbourne may not be known for its landmark buildings, yet its architecture is fresh. Walking through the leafy suburb of Brighton, one might be surprised to come across the uncompromising Compound House. From the street, the house reads as a floating pavilion propped up on a sloping landscape. The client, who wanted to stay anonymous, allowed architect Rodney Eggleston to do what he wanted.  He requested something polarizing, something different to the streetscape.  Exposure of materials was important as well as incorporating systems for the steel industry.
MELBOURNE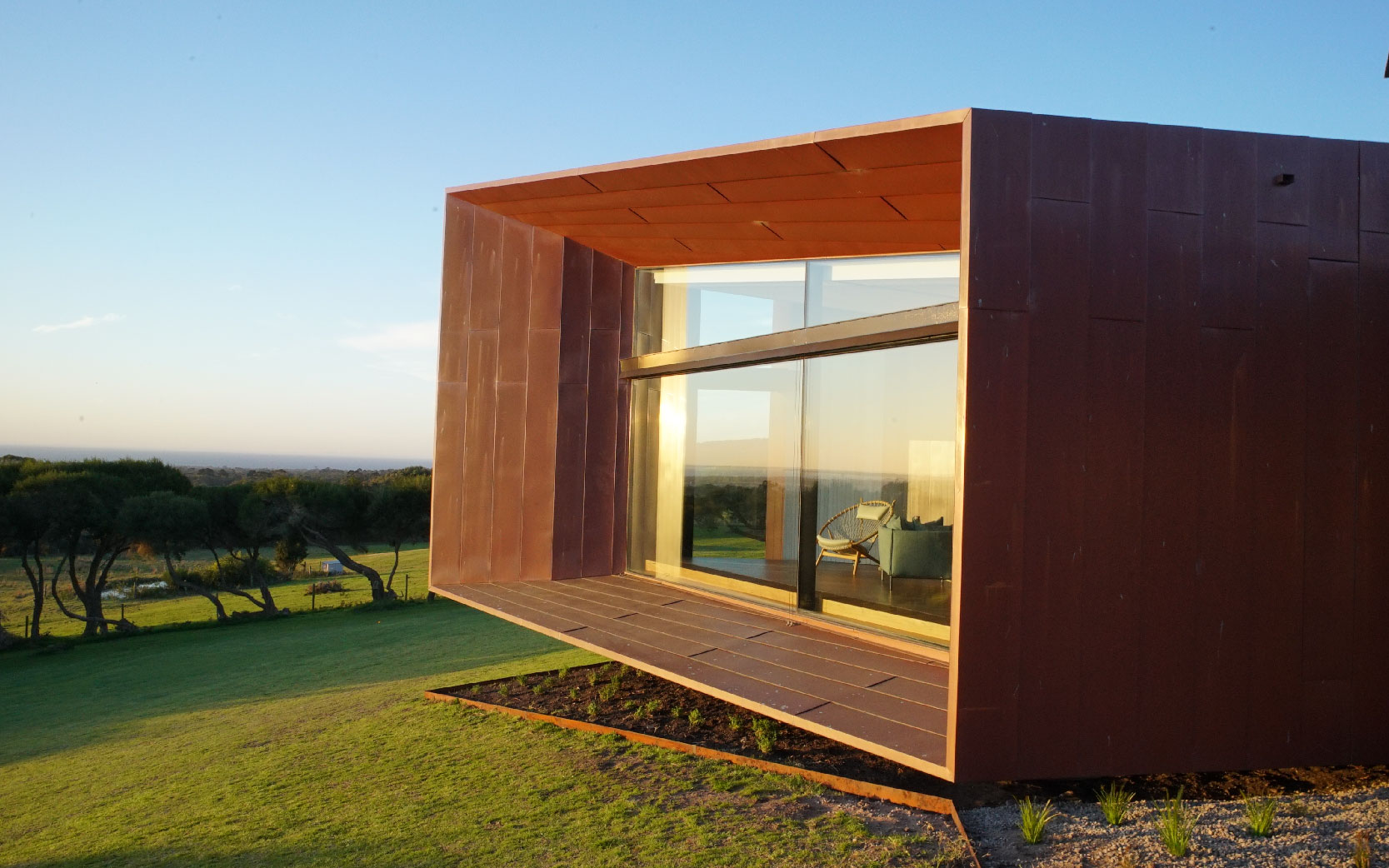 Dermot arrives in Swedish Lapland in the depths of winter. Straightaway, he has to get to grips with the darkness and the severe weather. In the far North the sun doesn't set at all in June and there is darkness around the clock in January. He discovers that rather than fighting against the darkness and the weather, Swedish design embraces them…and the results are enlightening. First stop is Loggers Lodge, in Harads, Swedish Lapland. 
SWEDEN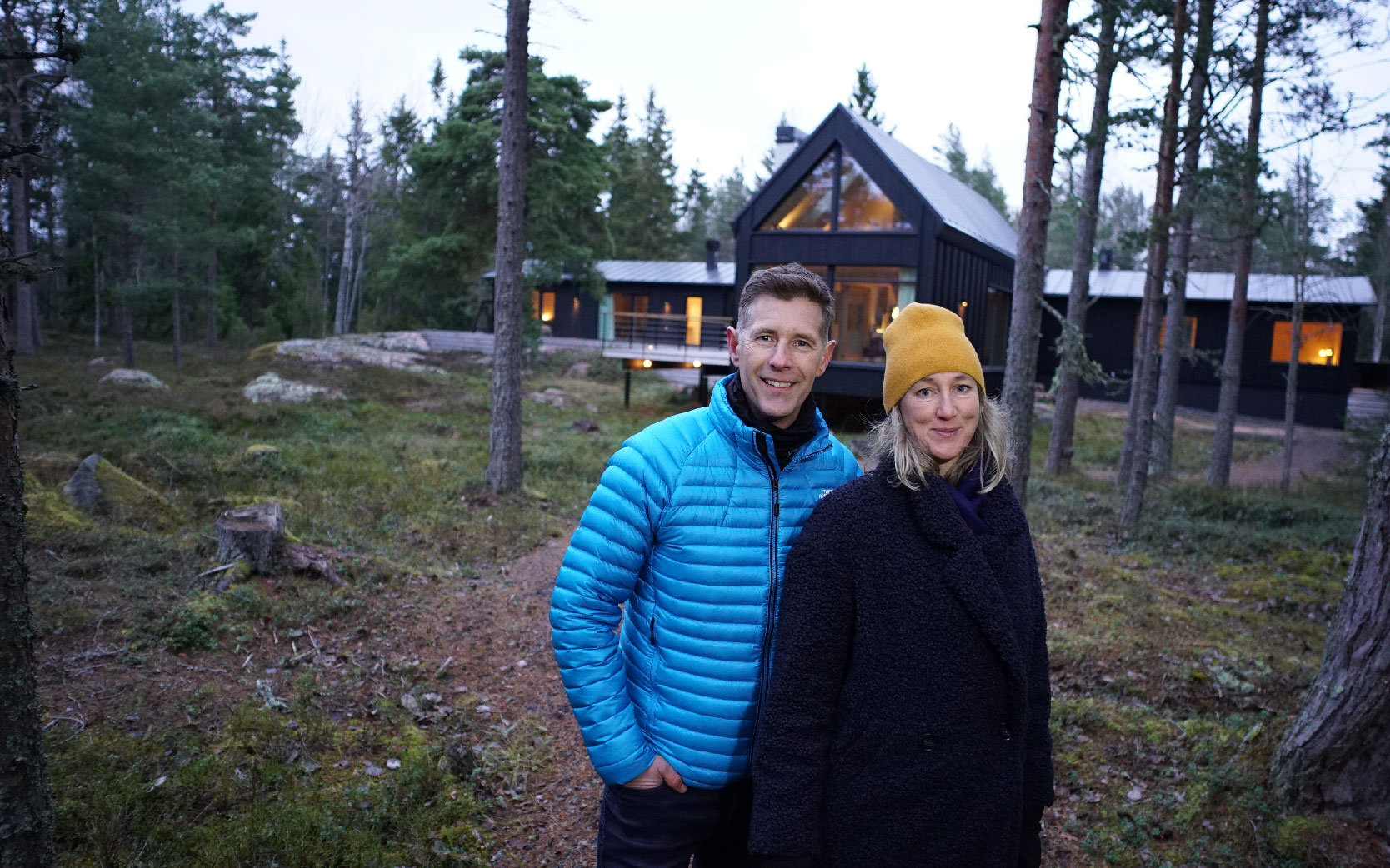 In Episode 4 of "Incredible Homes", Dermot hops across the Irish Sea to have the proverbial nosey around some amazing houses.  Dermot Bannon has been to London many times.  As a student in Hull studying architecture, he would make his way down to the capital and wander around the streets, taking in the architectural landscape.  Now, he gets to go inside! The first house Dermot visits, is probably one of the most unusual properties he has ever, and will ever visit. Walmer Yard sits on a leafy street in London's Holland Park. Developed by Crispin Kelly, Walmer Yard is the first residential scheme in Britain by architectural designer and teacher, Peter Salter. Commissioned by developer Crispin, and ten years in the making, it cost £22 million. 
LONDON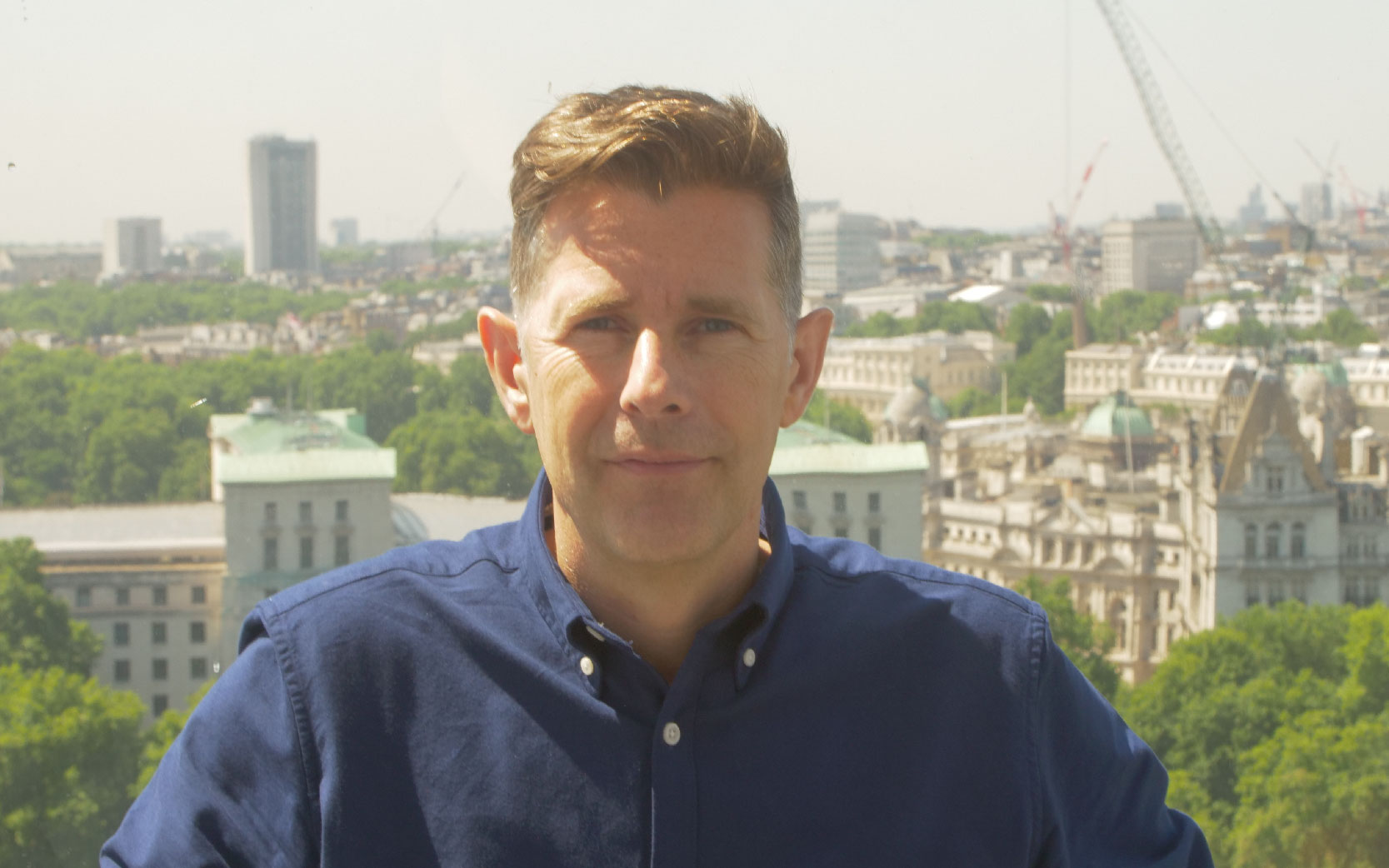 In Episode 5 of "Incredible Homes", Dermot checks into his uptown apartment and begins his New York odyssey that includes a penthouse in a TriBeCa skyscraper with a million dollar view, a Hamptons super home complete with basketball court and driving range, and the architectural wonder that is the 'Farmhouse in a Hangar' in New Jersey.

Along the way Dermot soaks up the colour of New York and visits some of his favourite sights including the famous Flatiron building and the High Line.
NEW YORK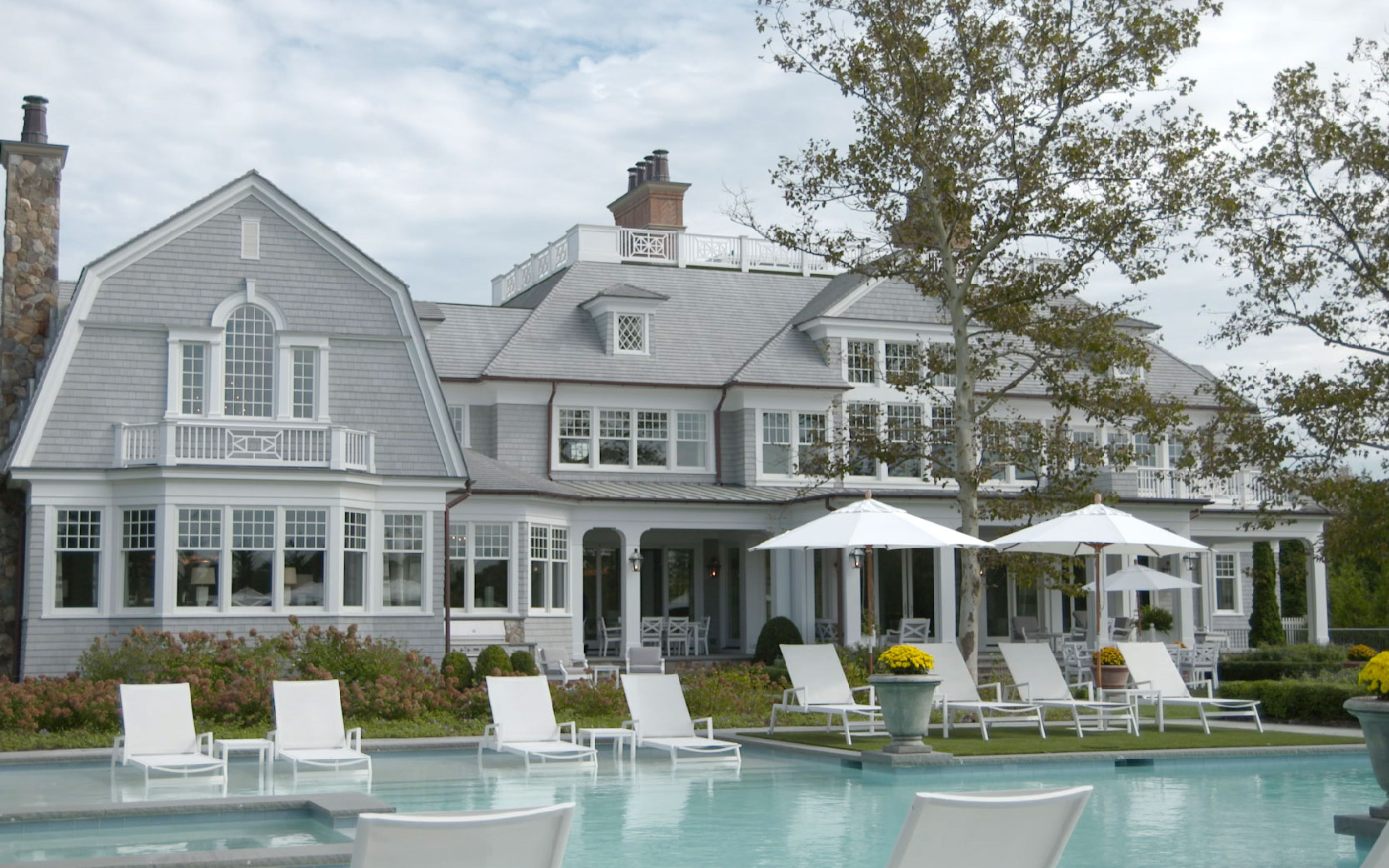 Dermot fulfills a long term dream of gliding along the freeway in a Mustang to begin his LA adventure which includes a visit to a floating glass house with spectacular seascape views on Laguna Beach; meeting renowned Irish American architect Lorcan O'Herlihy who takes him to the iconic Jai House he built for his best-selling author clients; setting foot inside a gold house deep in the Joshua Tree Desert – no mean feat as the owner turns down most requests, even Rihanna's – and getting a glimpse inside a house shaped like a wave.

LOS ANGELES