Kids Cookout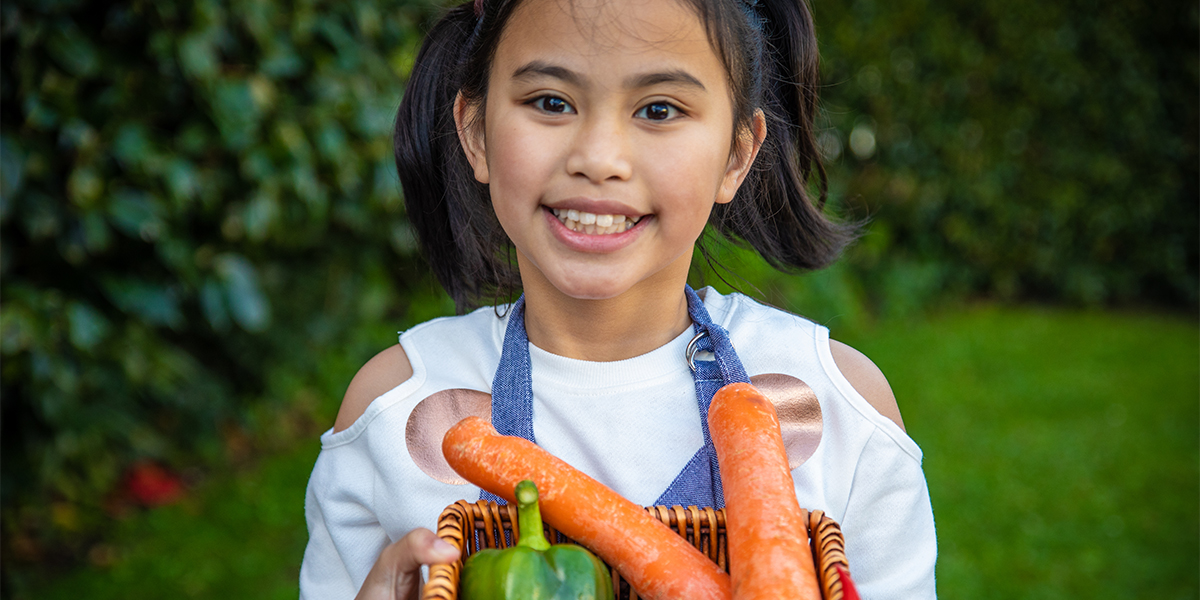 ABOUT
Kids Cookout is CanadaWorld TV`s first original digital multicultural series (English language) and a Riverbank Pictures coproduction.
The series explores Canada's rich multicultural culinary traditions in a delicious way. Featuring kids of varying cultures engaging with their heritage via backyard cookouts, the show illustrates the importance of food, family, fun and history. Get inspired for your own cookout and discover delicious new recipes such as Italian Pizza, Filipino Cebu Lechon, Korean Kalbi Short Ribs, Samoan Umu, Sri Lankan Curry, Fijian Lovo, Colombian Arepa and Māori Hāngi.

Twin sisters Sienna and Simona are Italian and love everything about cooking. All things pizza, pasta and sauces! Their dad owns an Italian catering company and the girls are always lending a hand.

On this cookout, the twins get a chance to cook homemade pizza in their family's custom pizza oven. But first they shop for the freshest ingredients at an Italian grocery store. Then it's time to prepare their pizzas and Caprese salad. When their young friends arrive they all sample the delicious food before a dance party erupts!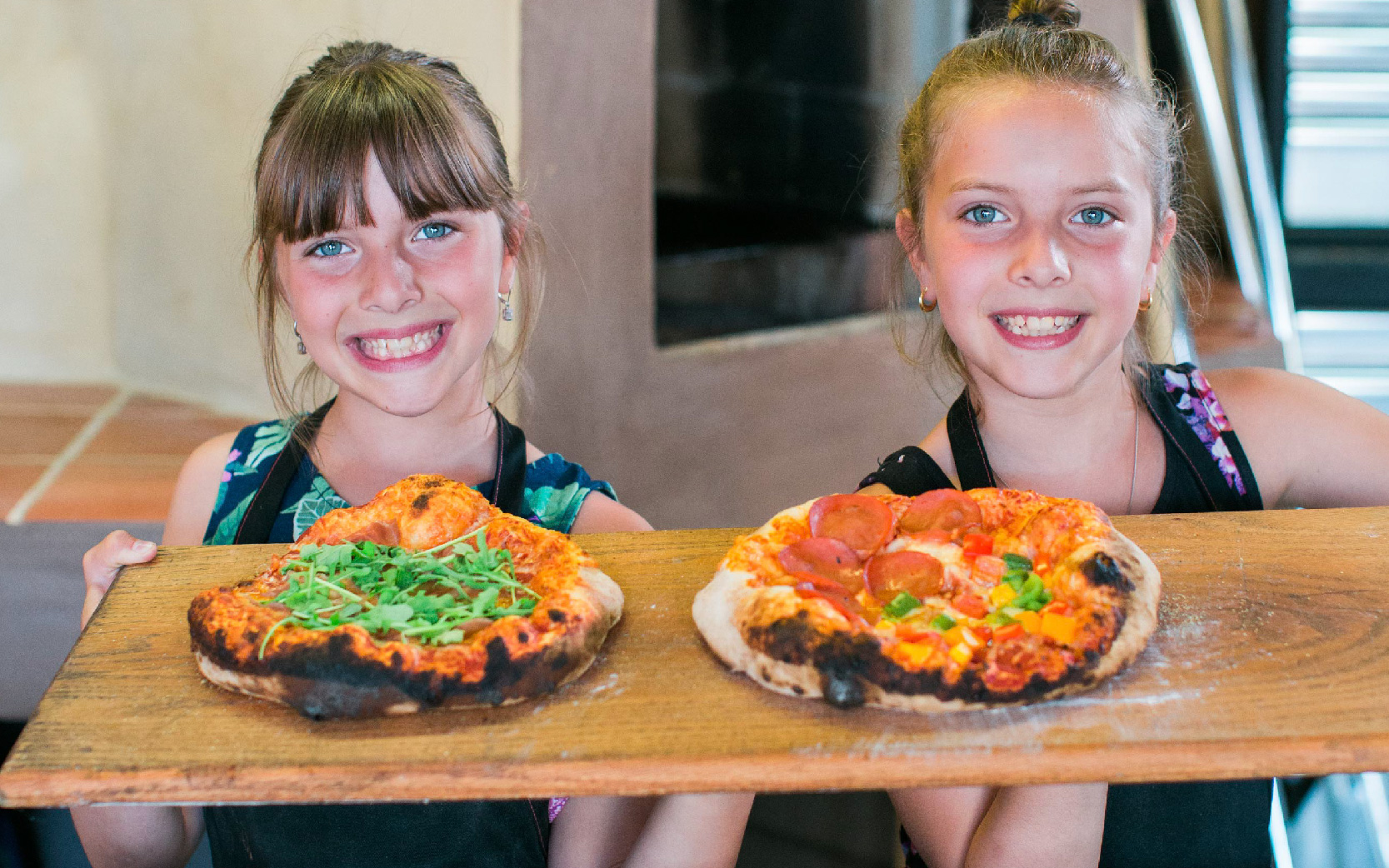 Jaye loves to cook and especially to eat and is always keen to help her dad in the kitchen. Her dad is a chef in a Filipino restaurant and food is a big part of their lives.

For this cookout Jaye and her dad prepare a whole pig called Cebu Lechon, named for the region in the Philippines where they are from. They also make the perfect side dish for lechon, which is atchara, a sour salad.
CEBU LECHON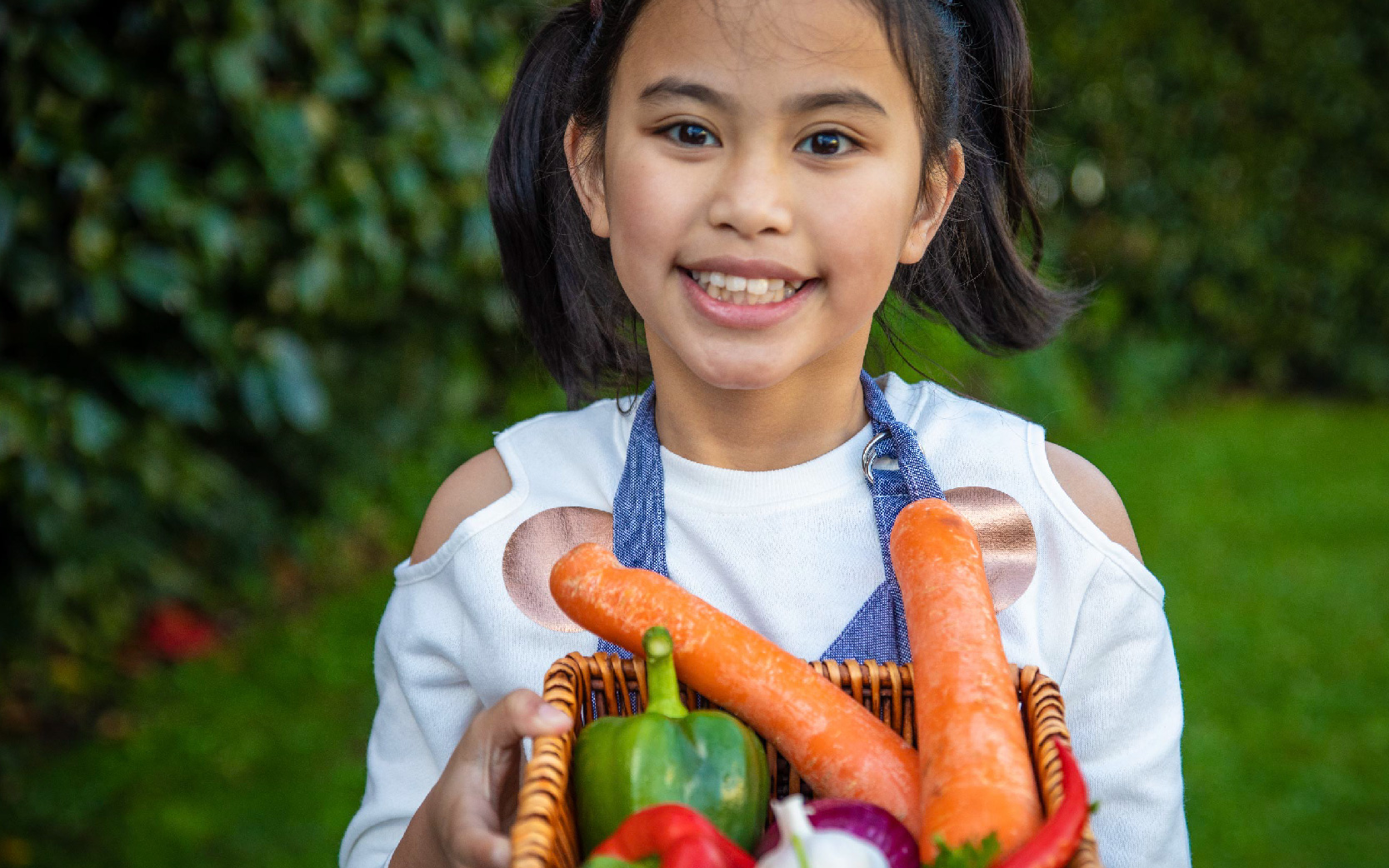 Melaine is 11 years old and learned to cook while growing up with her Mom's amazing home cooked Korean food. With the help of her family friend, celebrity Chef Sang Kim, they both shop for traditional Korean ingredients at a massive Asain supermarket with the plan to make kalbi short ribs!

After shopping, they head to a beautiful farm to prepare the kalbi and many colourful sides dishes for a group of family and friends. It's a perfect day for Melaine to celebrate her culture with a delicious Korean feast.
KALBI SHORT RIBS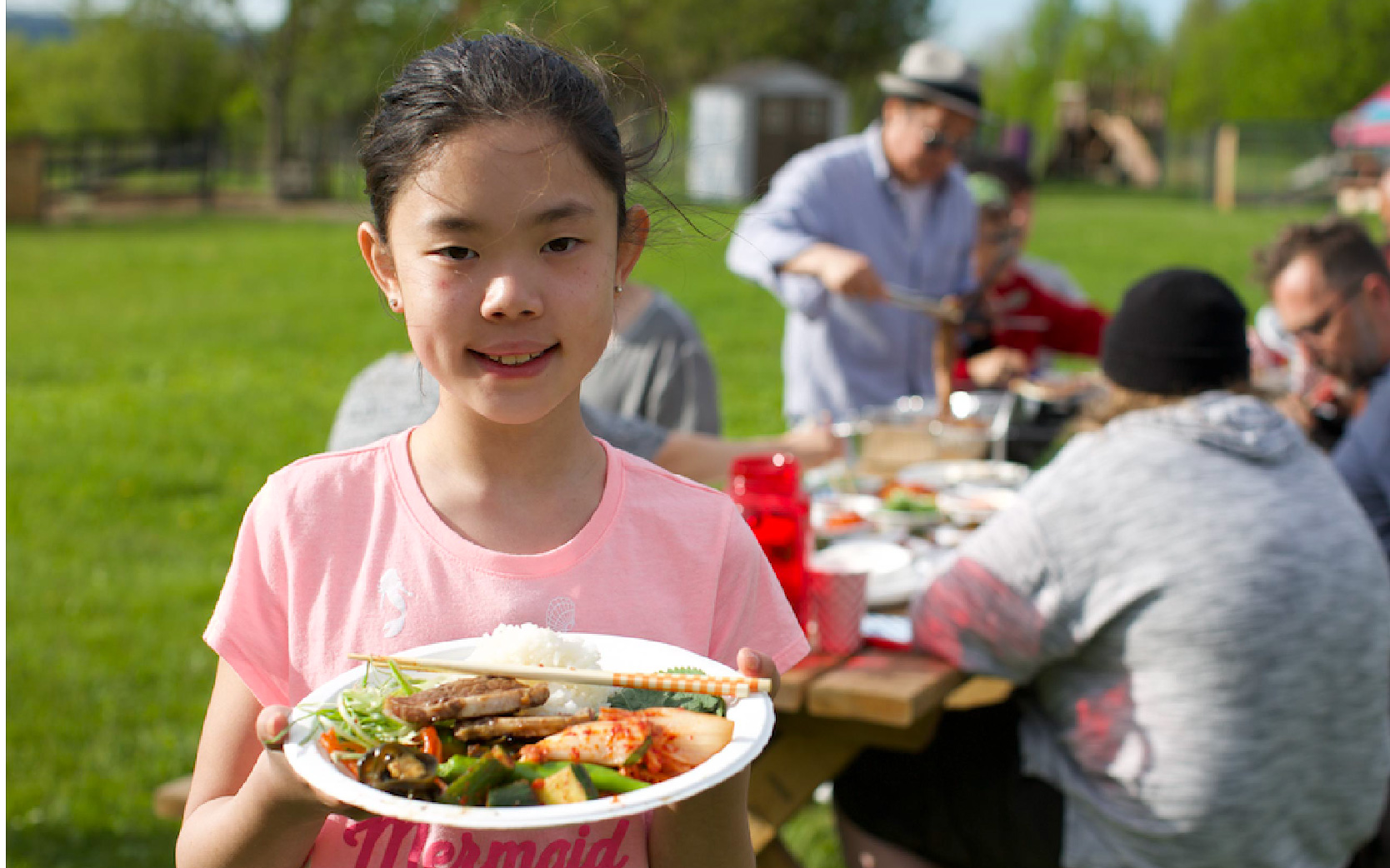 Salan works with his dad to make an Umu, a traditional Samoan way of cooking on hot rocks in an earth oven.

Salan prepares the cookout ingredients like taro and green banana with home-made utensils. When the meal is ready Salan and his family unearth the Umu and lay out the food on mats before they dig in.

UMU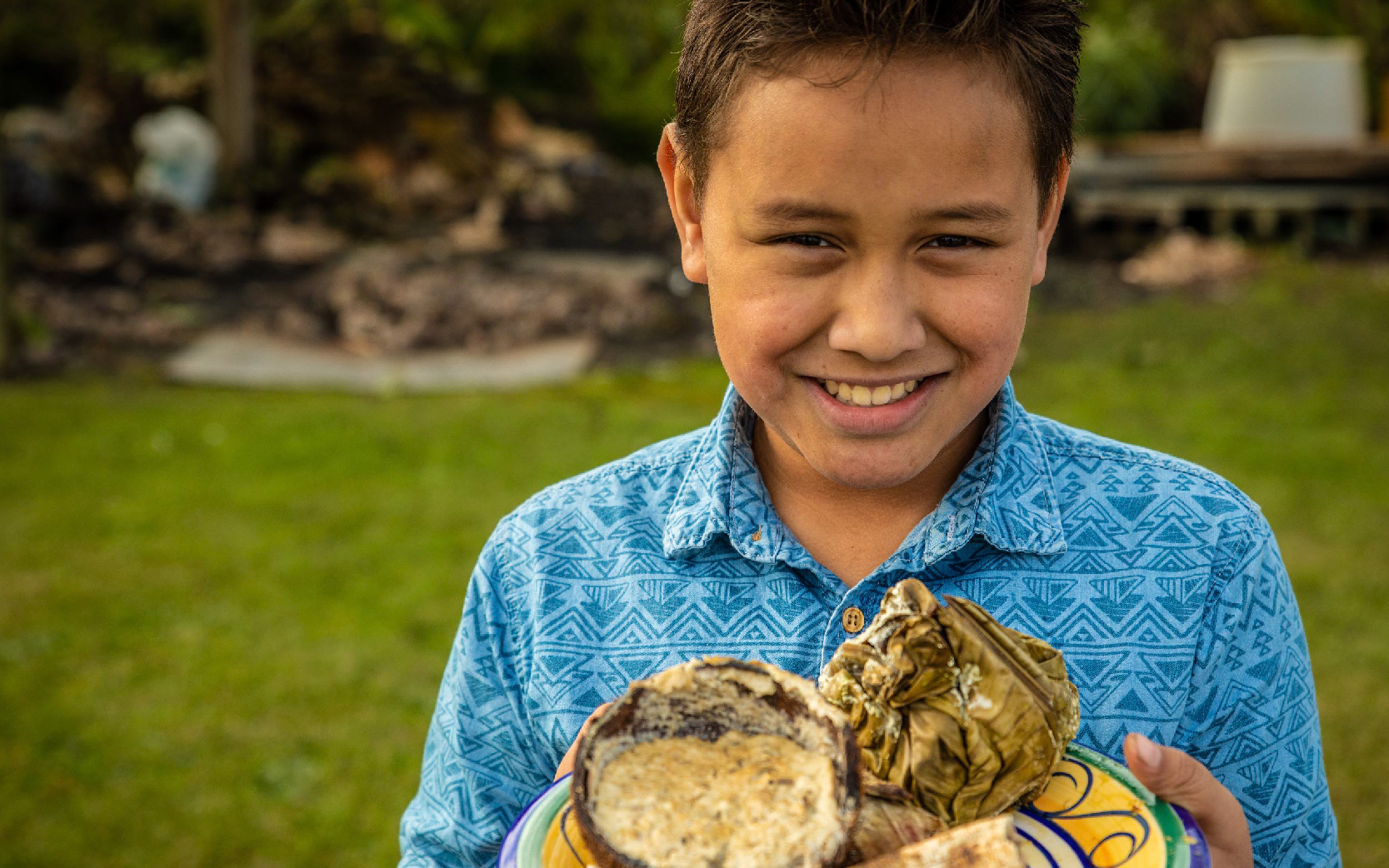 Sri Lankan food is known to be not only be delicious but also very colourful and fun.

Cousins and best friends Ryleigh and Avni are super passionate about cooking their culture's traditional dishes. They go shopping at a local South Asian market to get the food for their cookout including 'drum sticks', a unique ingredient that is the basis for the curry. In addition to creating a beautiful curry, they have heaps of side dishes that friends and family get to enjoy as the sun sets. A true family cookout!

CURRY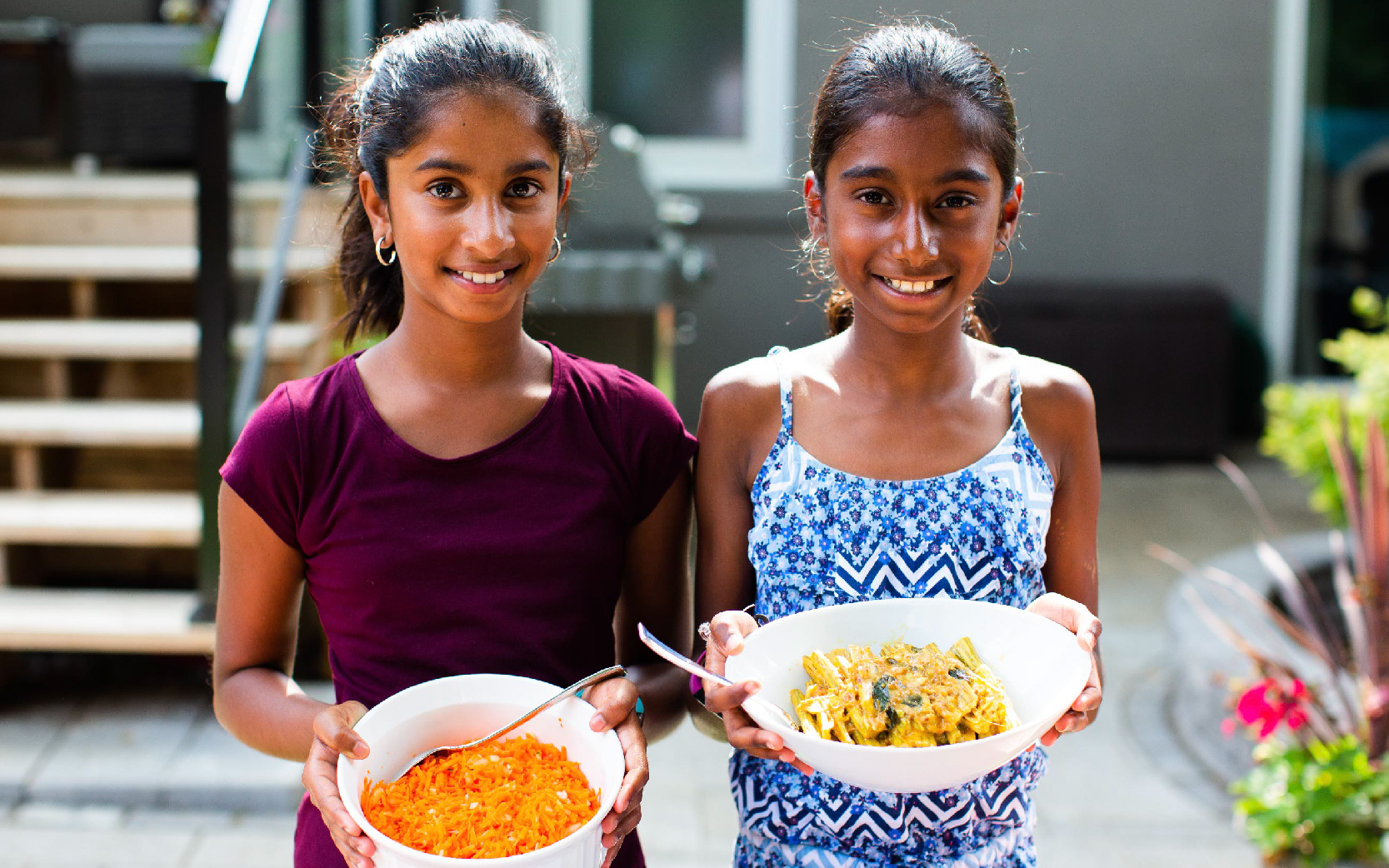 David comes from a foodie family! Everyone gets involved in meals and a favourite cookout is the traditional Fijian Lovo which David prepares with his Mum.

They go to a local store to buy fresh ingredients then come home to prepare the fire and rocks before they prepare the food. Once the feast is cooked, David proudly serves his whole family and they enjoy their meal on mats.

LOVO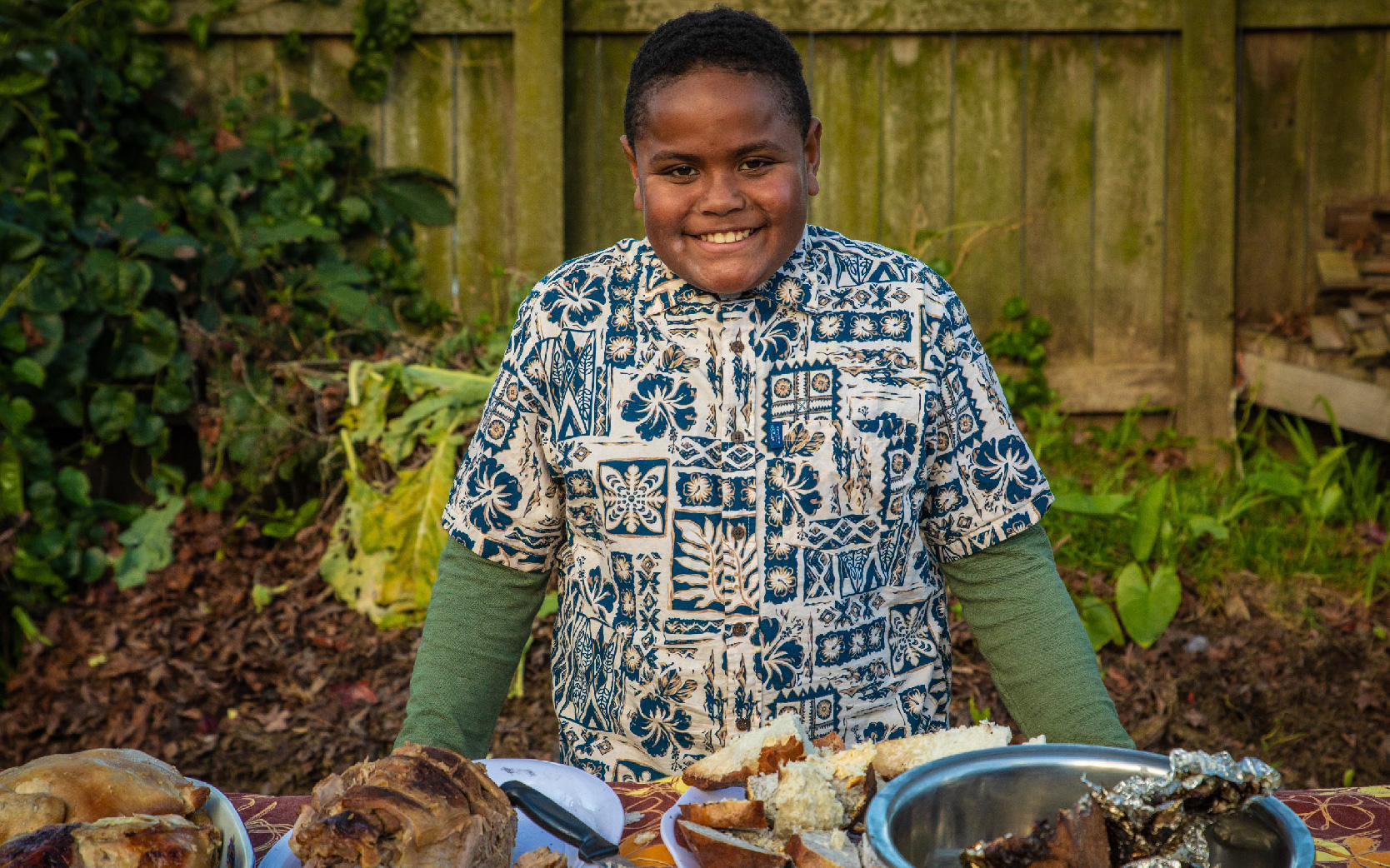 11 year old Emmanuel and his family moved from their native Colombia a few years ago but continue to celebrate and cook their traditional dishes at home. Today Emmanuel gets the chance to make his own arepa from scratch with the help of his Mom.

Next, they fire up the backyard barbecue to grill the arepa and meat for a group of friends and family who have gathered. Emmanuel shows that he can not only cook but has some celebratory dance moves.
AREPA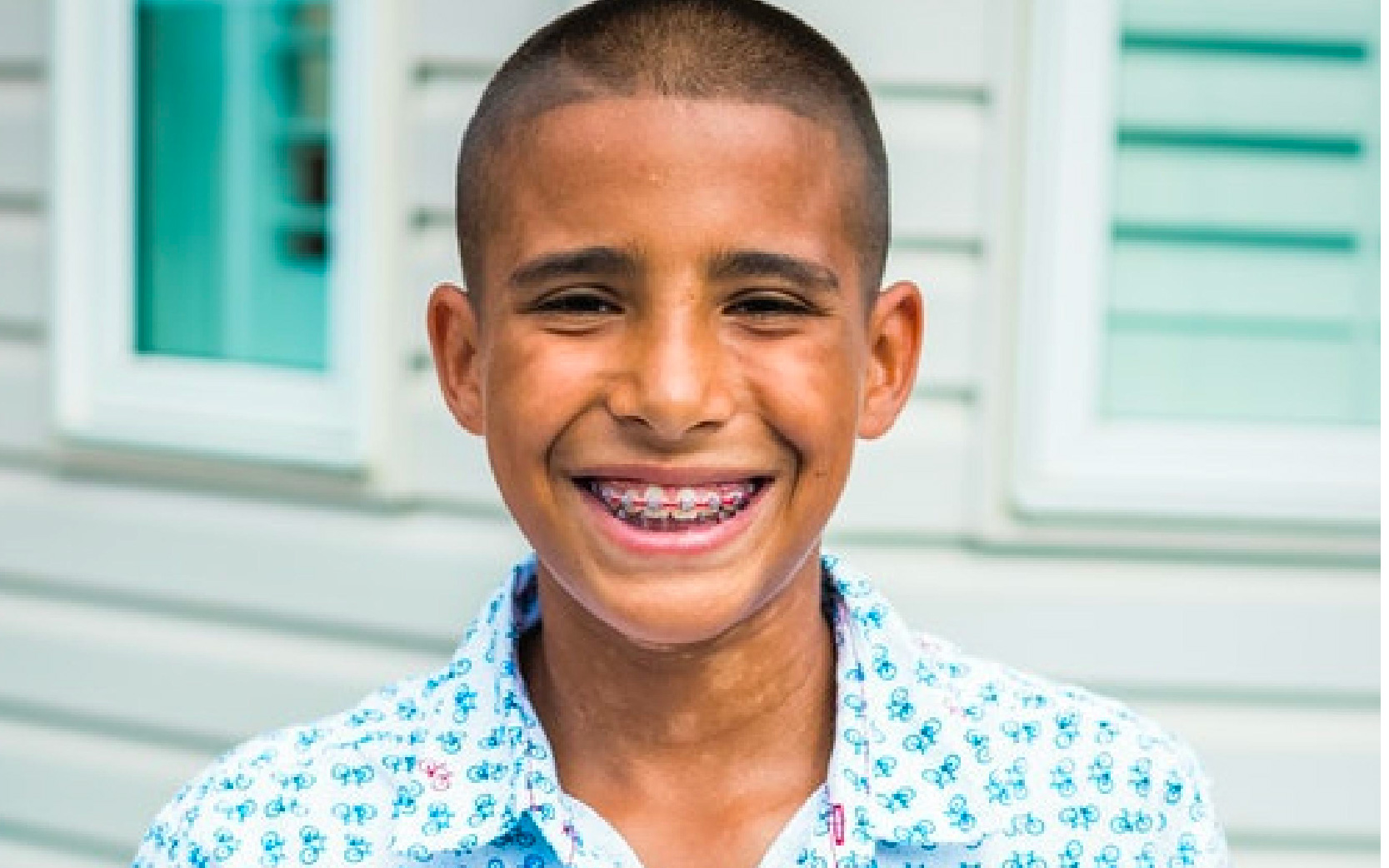 Xavier is putting his muscles to work with this cookout! A Hāngi is a traditional Māori way of cooking underground. Xavier and his grandad start by digging a hole and lighting a fire to heat the irons that will cook the food when it is buried under the earth.

They work fast to prepare the meat, veges and stuffing which need to be ready by the time the irons are hot. They lay down the irons in the pit, then the food and cover it all in earth. The whole family arrives, hungry! And the Hāngi is lifted from the ground. The family share a blessing and then dig in to enjoy the delicious meal.

HĀNGI