Neven's Italian Food Trails

ABOUT
Chef Neven Maguire is on the trail to culinary bliss in Neven's Italian Food Trails – a new series exploring the best of Italian food and culture. Follow Neven as he travels from Venice to Sorrento as well as Parma, Modena, Florence and Tuscany. Along the way, he learns about some of the wonderful food and drink that have made Italian cuisine so popular around the world, including Parmesan cheese, pasta, Prosecco, olive oil, coffee and Chianti. Neven explores the sights and sounds of Italy, while enjoying street food, learning to cook the perfect risotto by a Michelin star chef, making a perfect cappuccino with the help of Italy's champion barista and taking a spin round a racetrack in a Ferrari.
EPISODES

Neven starts his culinary journey in Venice with a trip up the Grand Canal before visiting the fish and vegetable markets close to the Rialto Bridge. It's here Neven learns the Venetian's fondness for Bacala made with cod before whisking off to the north-eastern region of Veneto to sample Prosecco with Paolo Sacchetto, a third generation Prosecco producer. Nevin finishes his Venetian voyage with a recipe for a Peach and Amaretti sponge cake.
VENICE
Episode 1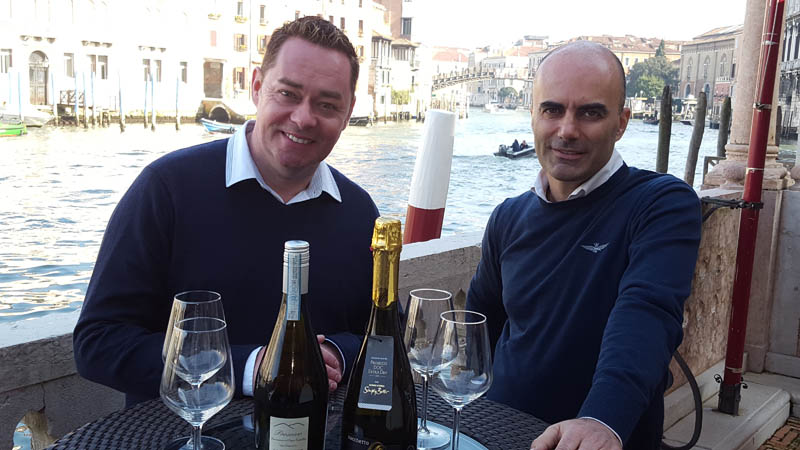 Parma is within the Emilia-Romagna region, an area known as the gourmet capital of Italy and home to Parmesan cheese, Parma ham and balsamic vinegar. After tasting some of the city's best Parma ham, Neven takes to the skies for an aerial view of the region. Learning the ways of fresh pasta and Parmigiano cheese and concluding with Neven's own recipe for Pesto-stuffed Chicken Breasts wrapped in Parma ham, this city proves to be the ultimate culinary destination.
PARMA
Episode 2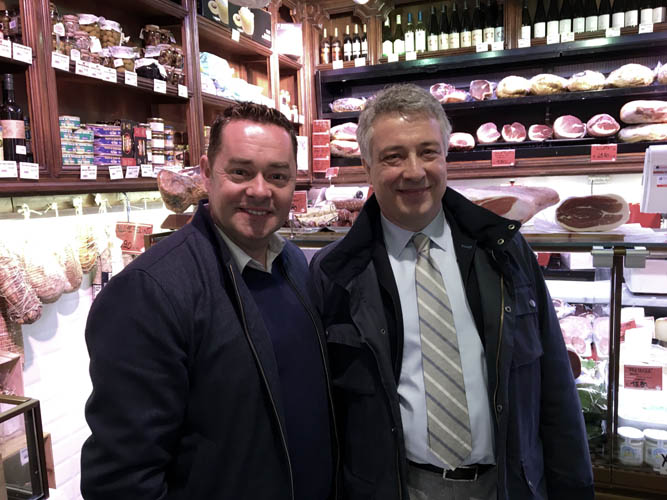 Pisa may have the most famous leaning tower in the world, but Modena has a beautiful church boasting its own leaning tower, next to the covered market where Neven samples 25 year-old balsamic vinegar. As well as food, Modena is famous for sports cars and Neven's childhood dream is brought to reality when he is driven around a racetrack by Ferrari driver, Pietro Gandolfi. From street foods like Gnocco Fritto to a masterclass in risotto, Neven's Modena stop is as appetizing as it is amazing.
MODENA
Episode 3

Having never been to Florence, Neven starts the programme with a whistle-stop tour around the city in an APE, a three-wheeled Tuk Tuk invented by the designer of the Vespa. From the Duomo to the Santa Croce, Neven explores the best of this ancient city including cappuccinos from Italy's top barista and cantuccini, before making his own recipe for Chocolate and Hazelnut Semifreddo.
FLORENCE
Episode 4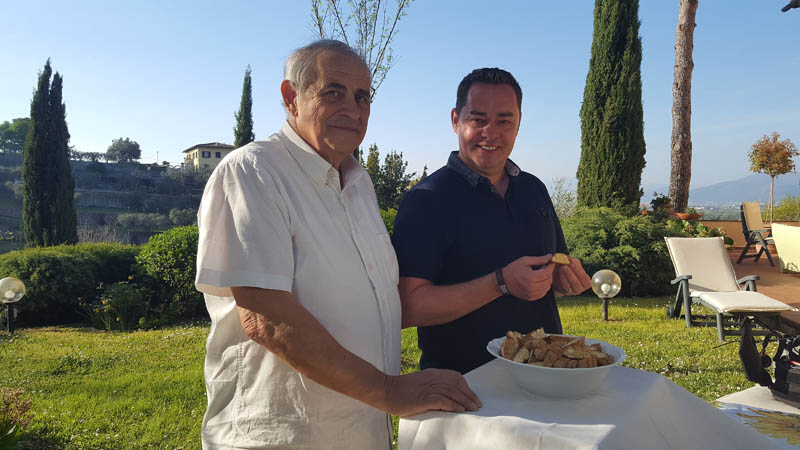 Under a gorgeous Tuscan sun, Neven travels to Villa Campestri – the world's first olive oil resort. With a host of delicious foods to try, Chef Cristian Borchi takes Neven truffle hunting in the countryside. And like all delectable meals, Neven's experience is not complete without a nice Chianti, specifically from Castellani Winery.
TUSCANY
Episode 5

For his final stop on this Italian tour, Neven visits Sorrento on the southern shore of the Bay of Naples. Fish, pasta and pizza are on the menu as Neven tries "bronze dye" dried pasta before learning how to make the perfect pizza with Benito Iaccarino. Reflecting on an incredible adventure, Neven creates his own Ragu all Bolognese – a delicious finale for his Italian food trails.
SORRENTO
Episode 6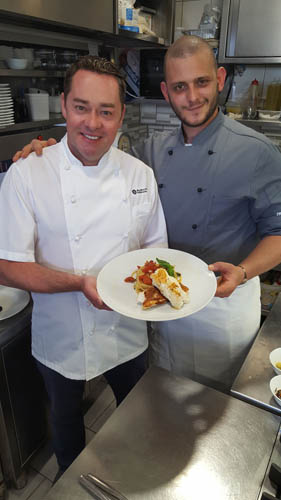 GALLERY