Our Shirley Valentine Summer | Mondays at 8P | Starts July 18

ABOUT
Under the glow of the Mediterranean sun, eight women spend a month discovering the Greek islands, rediscovering themselves, and even looking for love. Too young to retire but hoping to give their lives new meaning, it's a summer to remember for these incredible women as they learn to fall in love with the idea of living again.

Arriving on the shores of the Greek island of Naxos, our cast of eight single well known women begin to reveal their hopes and dreams for their month living together; Lizzie Cundy is desperate to find love again, Annabel Giles is seeking joy and adventure, and as an advocate for sex in your sixties, Aggie MacKenzie is excited about starting the next chapter of her life.
Episode 1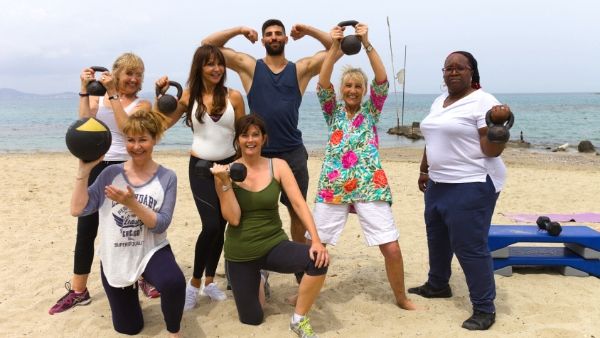 As the women embark on their second week living together on the Greek island of Naxos, Nancy Dell'Olio is struggling to fit in with the rest of the group. However, that doesn't stop her heading off to Athens for a date arranged by the Greek matchmaker.
Episode 2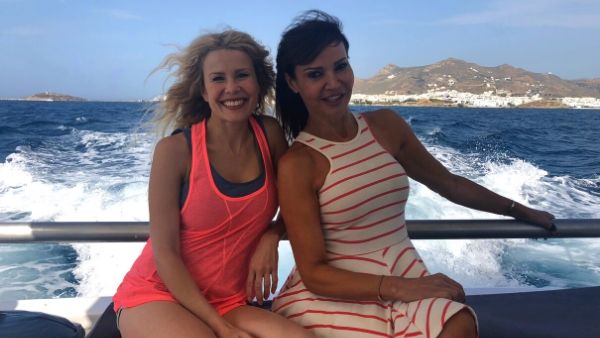 In the third episode of Our Shirley Valentine Summer the search for love continues; Lizzie Cundy is invited on a second date with neighbour Yannis and Aggie signs up to a dating app to spread the net wider in her search for a potential partner!
Episode 3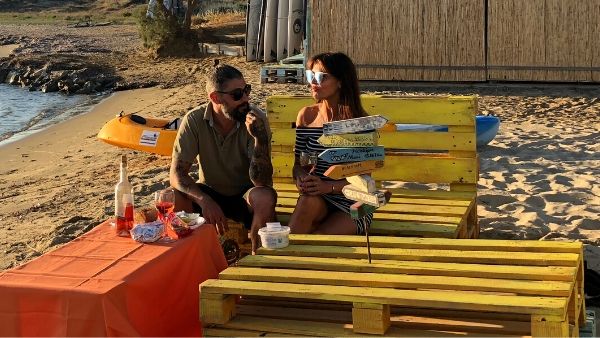 In the final episode of Our Shirley Valentine Summer, the women are determined to make the most of their remaining time on the island of Naxos. Annabel Giles braves her first date in years, Aggie MacKenzie faces her greatest fear and Melinda Messenger makes a life changing decision about her future. As a farewell to the locals, the group bring a slice of Britain to the island by hosting a traditional afternoon tea and entertain the crowd with their own attempt at a classic Greek dance.
Episode 4