Silvia's Italian Table | Friday at 8:30P

ABOUT
Amazing food and great conversation are served up in Silvia's Italian Table featuring Australian actress, opera singer, author and chef, Silvia Colloca. Joined by a diverse and eclectic group of celebrity guests including former Olympians Ian Thorpe, Duchess of York Sarah Ferguson, renowned journalist and presenter George Negus and acclaimed chef Matt Moran, Silvia shares her personal memories and inspiration behind each mouth-watering dish and visits some of the most stunning parts of Italy.

Artist Ken Done, comedian Magda Szubanski and chef Matt Moran join Silvia Colloca as they discuss family. With revealing conversation they cook a simple spaghetti for entrée, lamb shanks for main and strudel for dessert.
KEN DONE, MAGDA SZUBANSKI, & MATT MORAN
Episode 1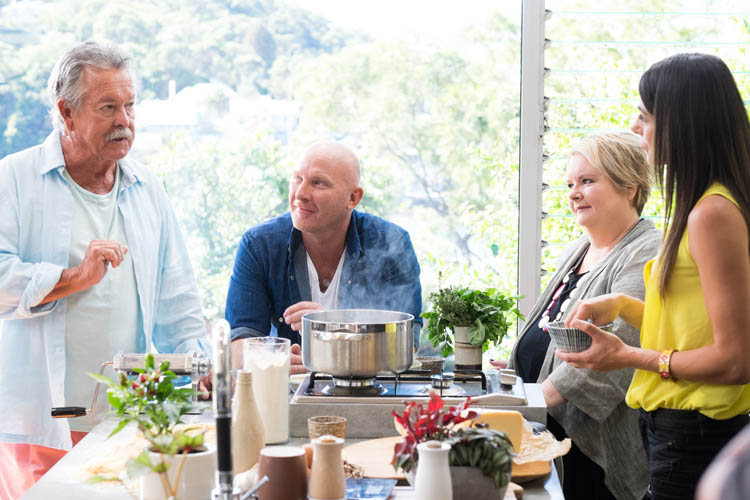 Journalist Sarah Ferguson, comedian Claire Hooper and funny man Merrick Watts join Silvia Colloca as they discuss truth. With revealing conversation they cook a seafood stir fry, Roman stuffed tomatoes and doughnuts.
SARAH FERGUSON, CLAIRE HOOPER, & MERRICK WATTS
Episode 2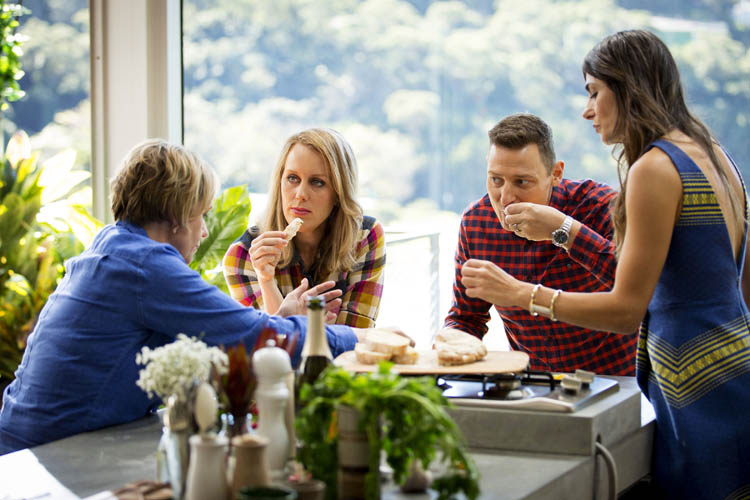 Author Tara Moss, actress Marta Dusseldorp and tenor Kanen Breen join Silvia Colloca as they discuss the topic of defiance. They cook cheesy flatbread, stuffed eggplant and sweet panzerotti with figs for dessert.
TARA MOSS, MARTA DUSSELDORP, & KANEN BREEN
Episode 3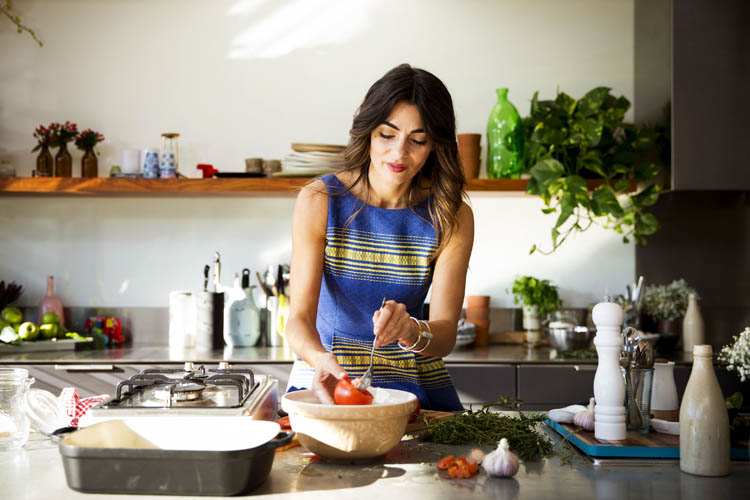 Author Kathy Lette, actress Lisa McCune and comedian Tom Gleeson join Silvia Colloca as they cook ricotta gnocchi for entrée, Roman chicken for main and a Tuscan raisin bun dessert while discussing the theme of courage.
KATHY LETTE, LISA MCCUNE, & TOM GLEESON
Episode 4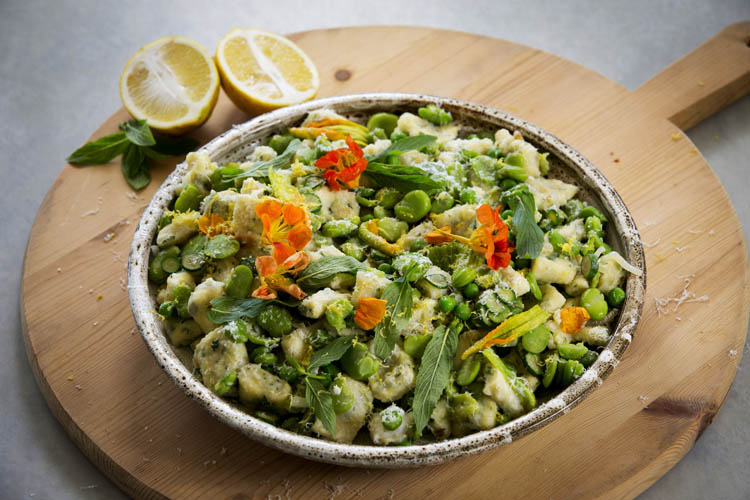 Olympian Cathy Freeman and journalists George Negus and Emma Alberici join Silvia Colloca as they cook lentils with roasted vegetables for entrée, seafood polenta for main and a strawberry tart while discussing happiness.
CATHY FREEMAN, GEORGE NEGUS, & EMMA ALBERICI
Episode 5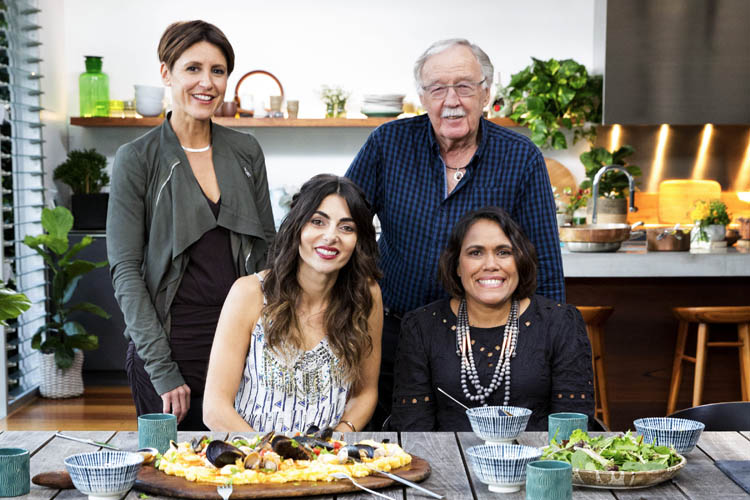 Actress Claudia Karvan, media personality Ita Buttrose and actor Matt Day join Silvia Colloca as they cook roasted grape bruschetta for entrée, sausage risotto for main and a mouthwatering Torta dell'Amore while discussing love.
CLAUDIA KARVAN, ITA BUTTROSE, & MATT DAY
Episode 6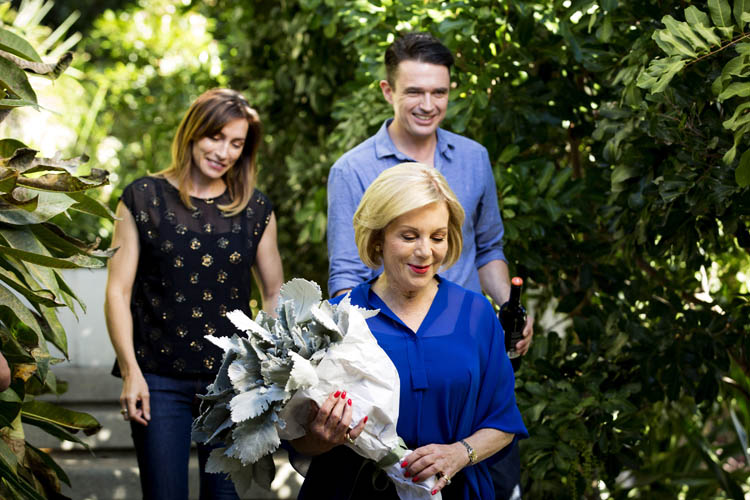 Olympian Ian Thorpe, former politician Amanda Vanstone and actress Pia Miranda join Silvia Colloca as they cook pumpkin and porcini soup, beef cheeks and raspberry and red wine sorbet while discussing the topic of change.
IAN THORPE, AMANDA WANSTONE, & PIA MIRANDA
Episode 7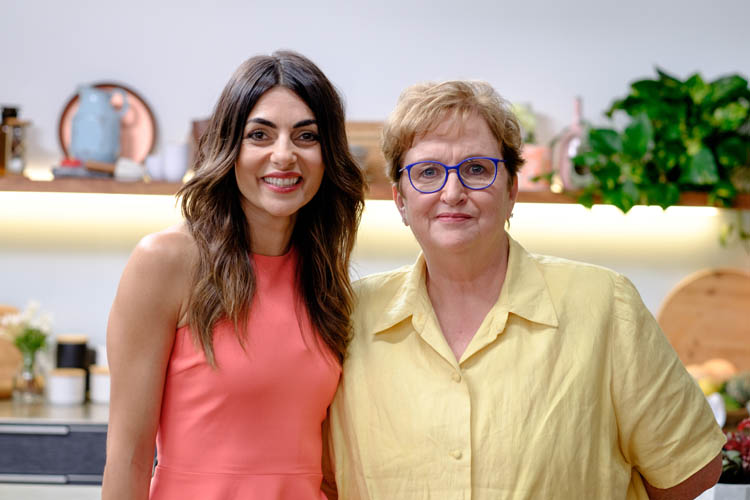 Scientist Tim Flannery, comedian Greig Pickhaver and basketball icon Lauren Jackson join Silvia to cook baby octopus, ragout and Torta Della Nona while discussing 'crossroads'.
TIM FLANNERY, GREIG PICKHAVER, & LAUREN JACKSON
Episode 8