TLN ORIGINAL | Monday May 24 at 8P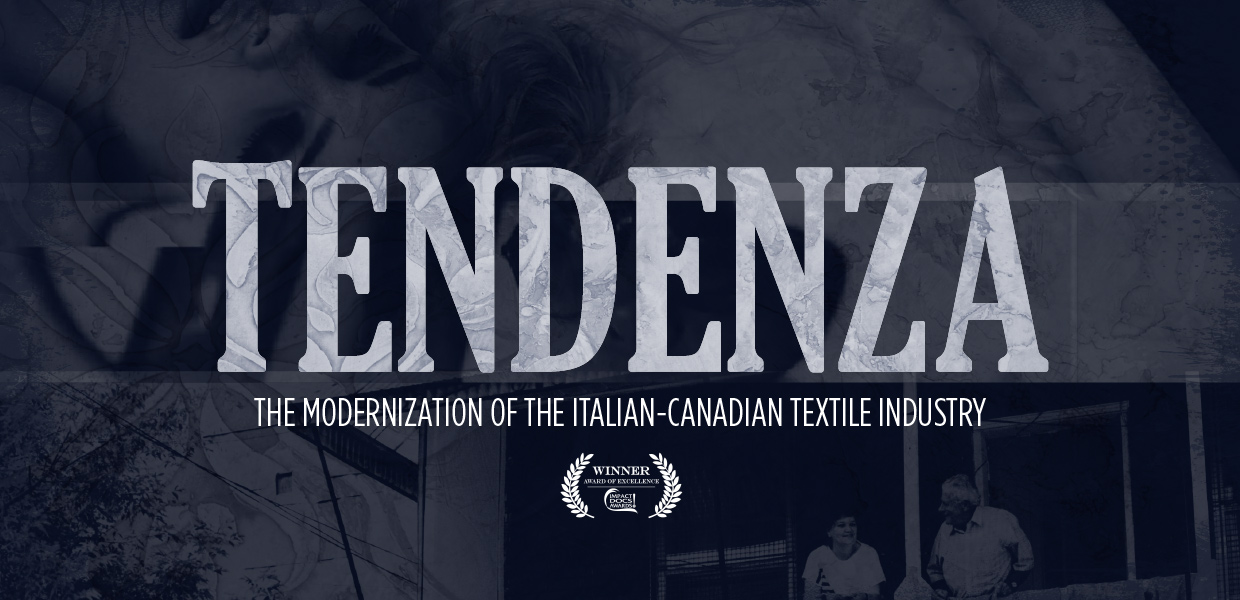 Tendenza: The Modernization of the Italian Canadian Textile Industry
(Tendenza: La Modernizzazione dell' industria tessile Italo-Canadese)
Monday May 24 at 8P/et
Kicking off the TLN 'Italy at Home' Film Festival, TLN Media Group's award-winning original production, Tendenza: The Modernization of the Italian-Canadian Textile Industry has it's TV premiere on Monday May 24th at 8p/et.
There was a time when the label "Made in Italy" meant a product had been branded for greatness – a stamp of approval confirming it was made by skilled hands with the best materials. Today, through modernization of global markets, this "stamp" has lost its lustre.
Produced in collaboration with Montreal native Anthony Sarracco of Rebellion Films, Tendenza explores the Canadian textile industry from the perspective of Canada's most notable Italian designers: denim mogul Salvatore Parasuco, internationally renowned textile guru, Carmine Lauro and suit-maker Denis Limonsani of Bosco Uomo. Immigrating to Canada in the 1950's and 60's in search of new opportunities, each designer is faced with continuing their craft and preserving their legacy in the years to come. Tendenza delves into the hardships and successes of each family and brand and how these creative pioneers are adapting to an ever-changing business market in the midst of globalization.