The Greek Islands With Julia Bradbury | Coming Soon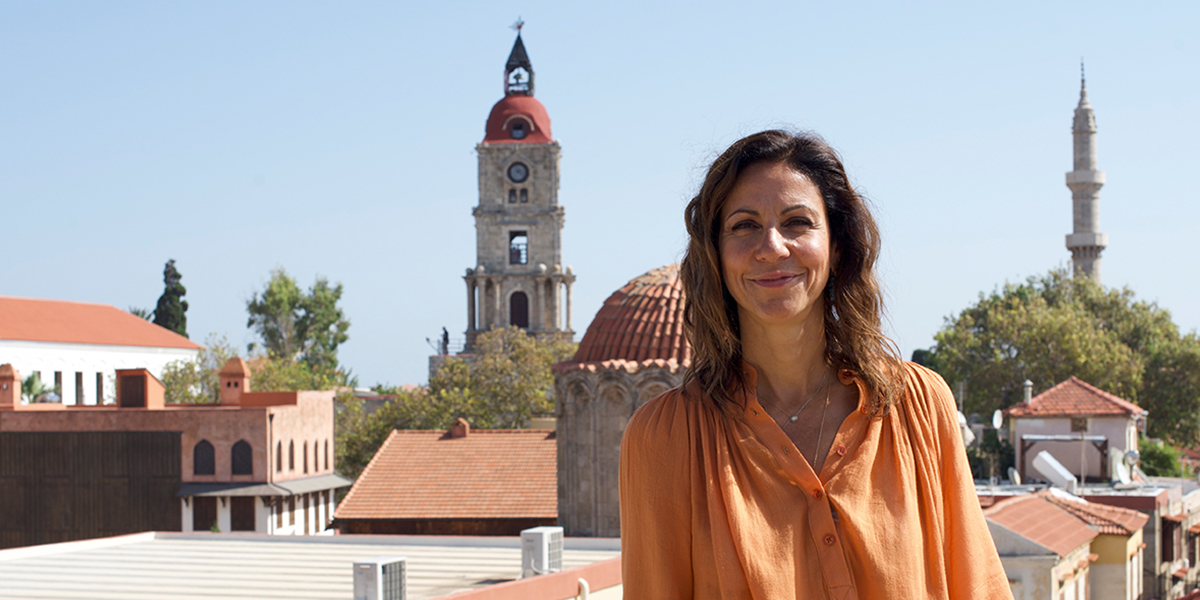 ABOUT
The sun-drenched, dazzling Greek Islands are loved by the Brits – 3 million flocking there every summer and Julia Bradbury too has a special affinity to them as her mother is Greek. She's homeward bound to explore both the hidden side of some of our favourite islands like Corfu, Santorini and Rhodes as well as uncovering some lesser known island gems like Symi and Thirasia. Escaping the tourist trail, she's in search of the real Greece, island-hopping her way to her ultimate destination, Chios, the island of her ancestors.

In the first episode of this brand new series, Julia heads to the majestic and rugged island of Crete, to delve into its wild scenery and rich history. She travels high into Dikti Mountains to meet a local shepherd and tries her hand at making a uniquely Cretan goats' cheese. Heading back to the coast and the ancient Minoan town of Rethymo, she meets an octogenarian Master Baker who has spent sixty years perfecting skills handed down through generations, to create the mouth-watering traditional sweet treat, baklava.  Her journey ends with a poignant visit to the captivating but haunting, neighbouring island of Spinalonga, once home to an exiled leper colony.  
CRETE
Episode 1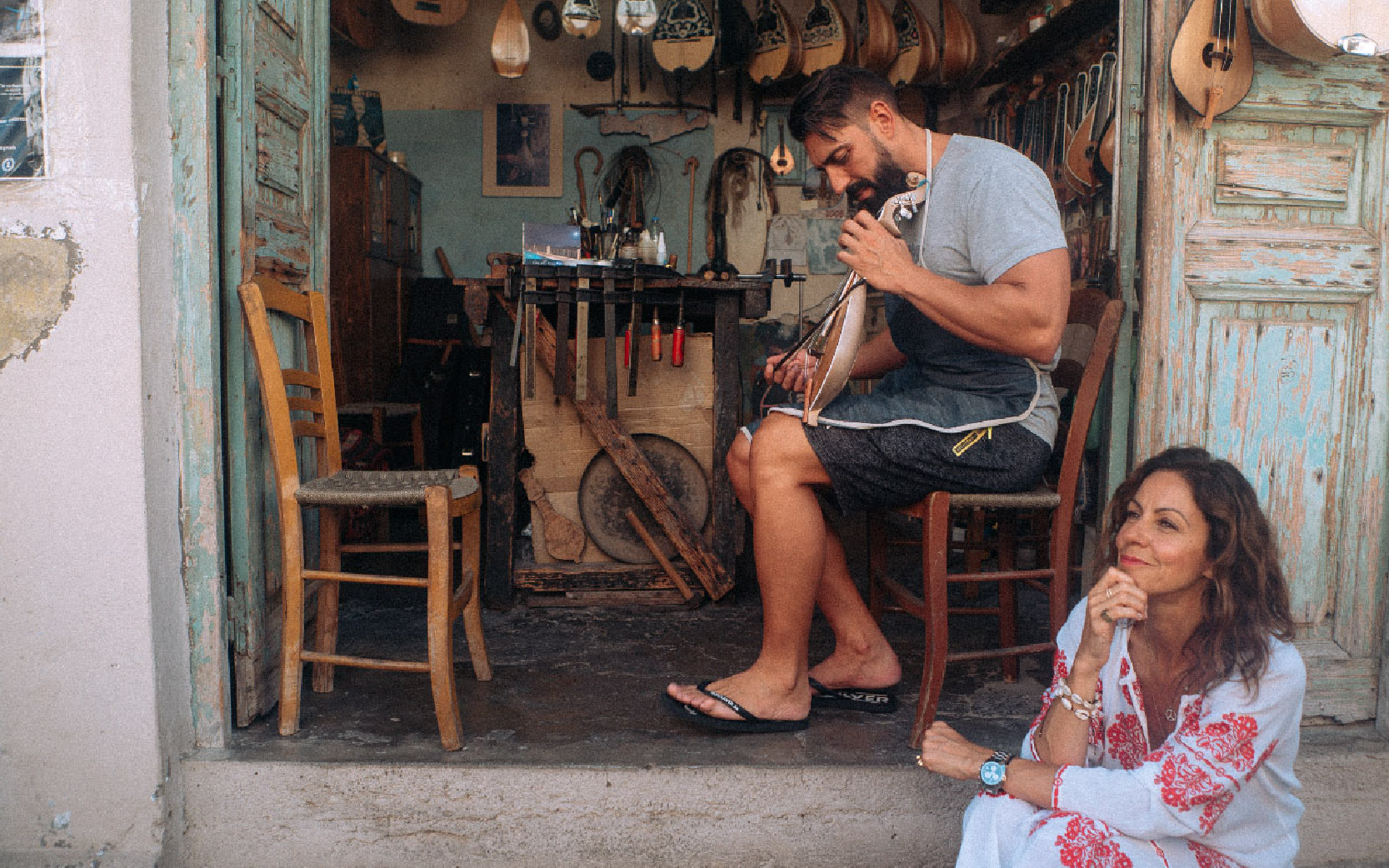 This week, Julia visits the lush Ionian island of Corfu, often called the least Greek of all the Greek islands.  Her trip begins in the capital, Corfu Town where she discovers a surprising, cosmopolitan city more like a little slice of Italy than Greece.  After sampling the delights of its famous Kumquat flavoured ice cream; a cookery lesson in making Corfu's signature savoury dish, Pastitsada, reveals the island's centuries-old love affair with exotic spices.  Her adventure ends in a magical forest of ancient olive trees where she meets a pair of brothers who are passionate about revolutionising production of Corfu's oldest and most important export - olive oil. Julia ends her time on the island by trying out the secret to staying young that all Corfiots swear by.      
CORFU
Episode 2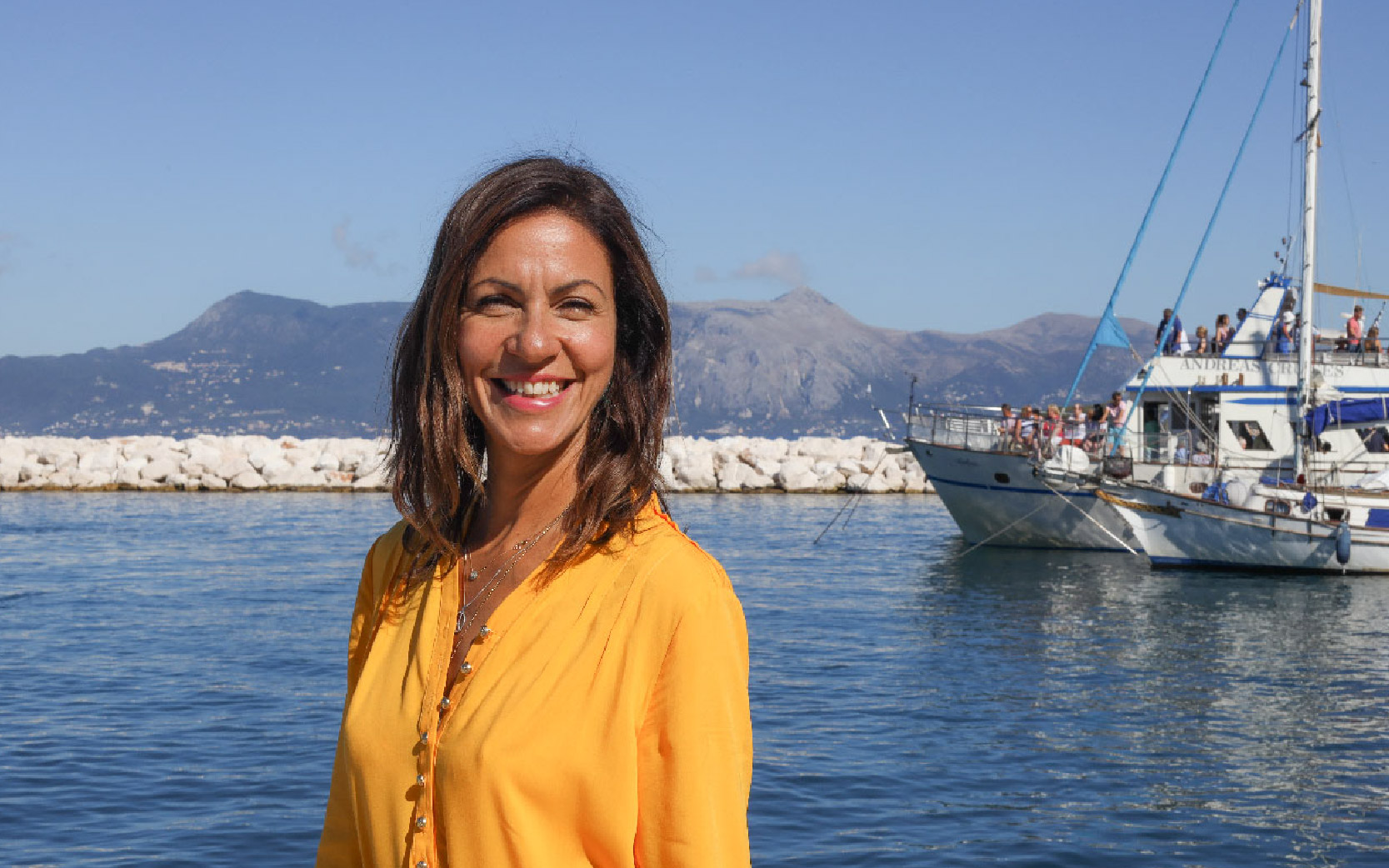 In this episode, Julia's journey brings her to the glamorous island of Santorini, in search of the perfect sunset. Her trip begins in one of Santorini's most exclusive hotels where she discovers how one of the Aegean's poorest islands became the playground for the rich and famous. In search of the secret Santorini away from the bustling crowds, she heads inland for a walk on the wild side, hiking through a forager's paradise to the hilltop village of Pyrgos to watch the sun go down. After sampling a local delicacy made from Fava Beans that takes her back to her childhood, she heads out to sea to find out how local fishermen are joining forces with environmentalists to keep Santorini's pristine waters plastic-free. Her journey ends with a hop across to neighbouring island of Thirasia where she encounters a sleepy place untouched by mass tourism.   
SANTORINI
Episode 3

This week, Julia's journey reaches The Sporades. Known as The Paradise Islands, their lush pine forests and breathtaking coastlines are recognisable to millions as the backdrop of the movie Mamma Mia.  On Skiathos, Julia boards a fishing boat in search of a secret world of hidden coves & deserted beaches; sampling the local delicacy of Sea Urchins, hand-dived from the island's crystal clear waters.  Heading inland, she visits the hillside Monastery of Evangelistria, one of Greece's most important religious sites; before island-hopping to neighbouring Skopelos for a taste of marriage, Greek style.  After trying on island's traditional wedding dress, her trip ends at the tiny Chapel of St John; the setting for the final scene of Mamma Mia and one of the most spectacular locations in Greece.  
THE SPORADES
Episode 4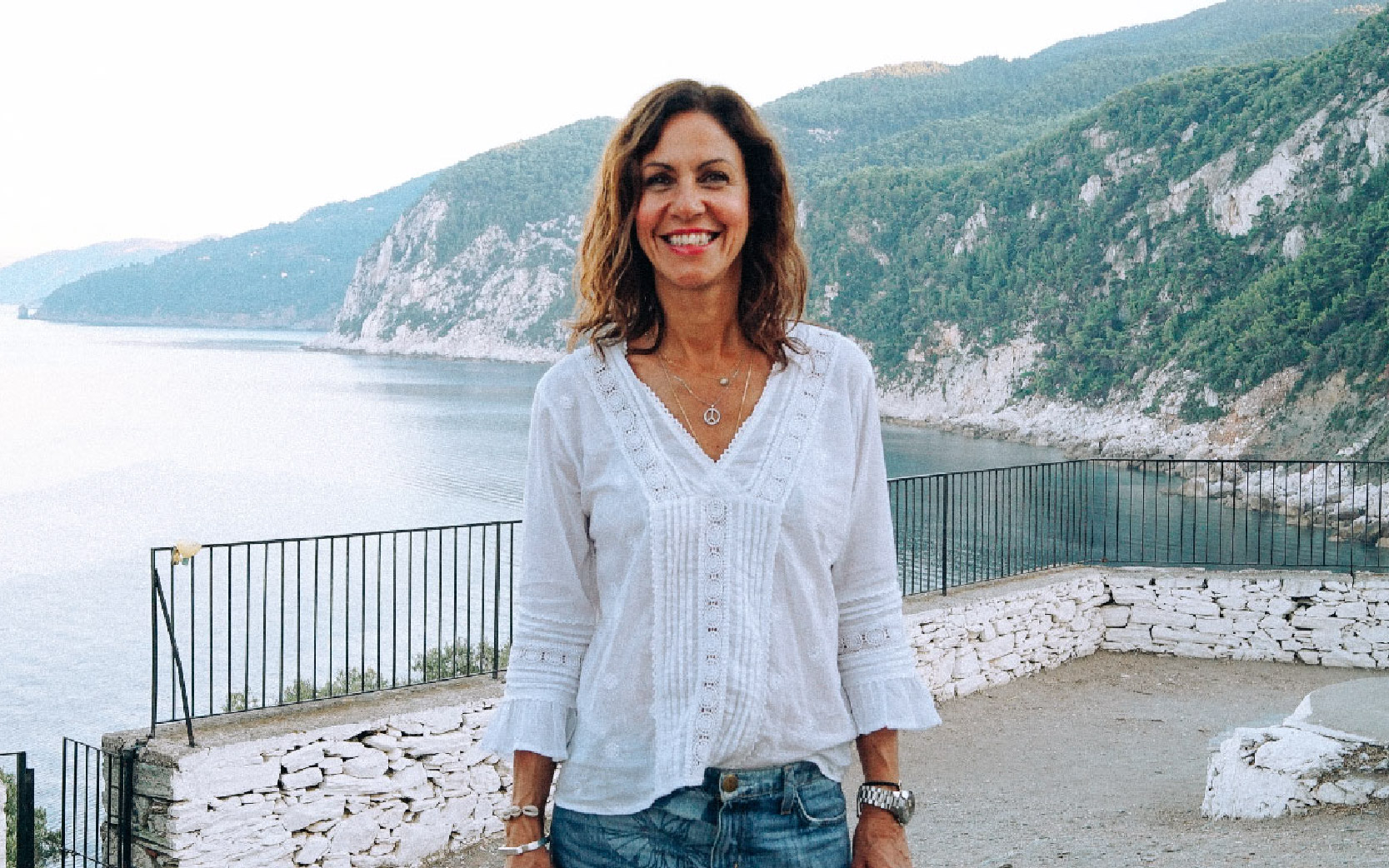 This week, Julia arrives in the Dodecanese, a far-flung group of islands at the gateway between Europe & the East. In the medieval capital of Rhodes she uncovers a treasure of trove of Byzantine Art and has masterclass in painting historic frescoes. Travelling inland to the mountain village of Apollona, she gets a taste of Greek Girl Power from some inspirational female entrepreneurs producing an age-old superfood made from honey and sesame.  Her trip ends with a visit to the neighbouring island of Symi, an architectural wonder like nowhere else in Greece.  After sampling Symi's famous shrimps, Julia takes to the water and immerses herself in the island's rich history with a lesson in the ancient and dangerous skill of sponge diving.    
RHODES AND SYMI
Episode 5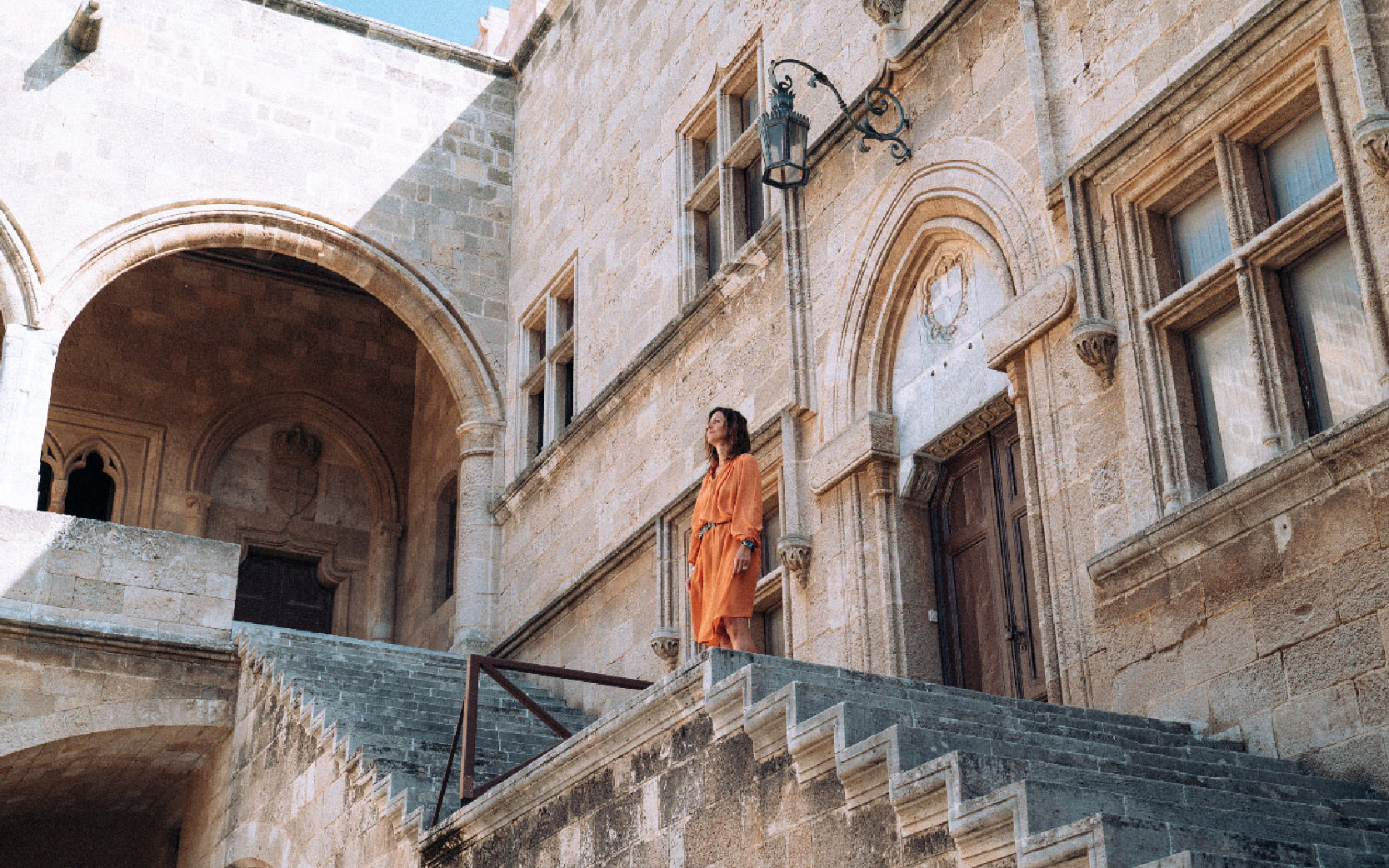 In the final episode of her Greek Odyssey Julia reaches her ultimate destination, the island of Chios, where her family's story began. This week she's joined by her mother Chrissi and together explore the home of their ancestors. In search of the fascinating history of Mastica, a natural resin only found on Chios; they visit a farm to discover how this mystical and miraculous tree sap has been harvested for thousands of years.  In the perfectly preserved Medieval fortified village of Mesta, one of the architectural wonders of Chios; they have a masterclass in traditional dance. After following in the footsteps of legendary Greek poet Homer, who is reputed to have been born on the island; their trip comes to an emotional end when they track down the house where Julia's great-grandparents lived. 
CHIOS
Episode 6