October is a significant month for Hispanic/Spanish-speaking communities worldwide, and the government of Canada has designated it as Latin American Heritage Month. As Canada's most influential multicultural media leader, TLN Media Group celebrates Latin American Heritage Month with a series of initiatives, special programming, and theatrical premiere screenings of original documentaries at Toronto's Latin American Film Festival (LATAFF). This celebration honors the rich tapestry of Latinx cultures, countries, and people for their significant social, economic, and political contributions to our nation.
TLN Media Group supports and showcases Canada's over 1.5 million Spanish-speaking communities year-round, a commitment we've upheld for nearly four decades. However, we acknowledge the significance of October in amplifying voices and shining a spotlight on the diverse aspects of Latino culture. This celebration enriches Canada's cultural mosaic, fostering opportunities for cross-cultural appreciation and understanding.
TLN MEDIA GROUP ORIGINAL DOCUMENTARY PRESENTATIONS
TLN Media Group takes great pride in its longstanding tradition of producing unique, top-quality programs with the participation of a culturally diverse roster of writers, directors, and production crew. Made by multicultural Canadians for all Canadians to enjoy, TLN Media Group's extensive catalogue of original productions connects communities with the passions that make their cultures unique and ensures these stories are accessible for future generations. We place a spotlight on the unique Hispanic Canadian stories that celebrate the vibrancy of our country's diversity. 
Special Theatrical Screenings of Original Documentaries at Toronto Latin American Film Festival (LATAFF)
TLN Media Group has partnered with the Toronto Latin American Film Festival and will feature special theatrical screenings of its original Spanish language documentaries throughout the month of October as part of the Toronto Latin American Film Festival (LATAFF) in association with the Hispanic Canadian Heritage Council (HCHC). Stay tuned for the complete festival lineup!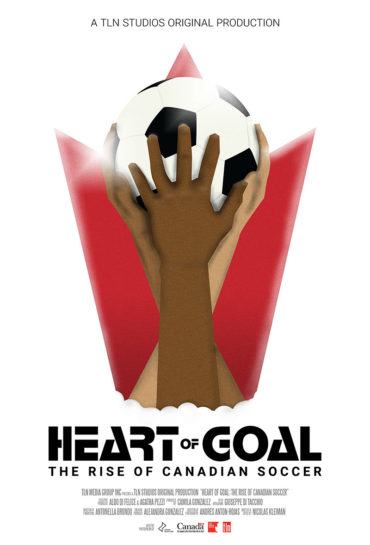 Heart of Goal: The Rise of Canadian Soccer
In 1986, Canada's soccer team made it to the World Cup. After many struggles, soccer in Canada is improving thanks to a new group of diverse players. This documentary tells the story of Jonathan Osorio and his team trying to qualify for the World Cup again after 36 years.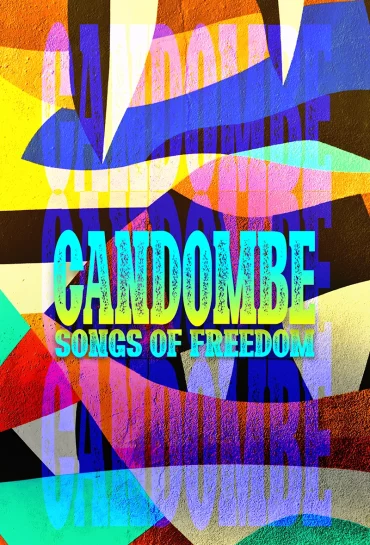 Candombe: Canciones de Libertad 
Candombe, a UNESCO Cultural Heritage, began with African slaves in Uruguay who found solace in music. It's a captivating style with powerful drums and lively dances. Uruguayan immigrants brought it to Montreal, enriching Canada's heritage. This documentary tells its story.
Univision Canada will broadcast special presentations of Spanish language TLN Original documentaries airing on Saturdays at 6:00P.
TLN Media Group celebrates Latin American Heritage Month this October with original documentary presentations, theatrical premiere screenings, community partnerships, and coverage across Canada. 
COMMUNITY INVOLVEMENT – HISPANIC CANADIAN SUCCESS STORIES: 
TLN Media Group is happily embedded in our communities in Canada even as those communities have evolved in many different directions. We see our role as evolving with them all and that includes initiatives and stories that showcase various aspects Latino culture. As part of our month-long festivities, our original community segments will shine a spotlight on the events and success stories of Hispanics across Canada including interviews with government officials, community land business leaders, artists, and unsung heroes. The goal of our daily production effort is to inform, entertain, inspire, and unite all Canadians now more than ever and celebrate the diversity that is Canada's strength. Latin American Heritage Month initiatives include:
Latin Parade & Fall Fiesta 2023 | Sept 30 – Oct 1
TLN Media Group is a proud sponsor of the Latin Parade and Fall Fiesta 2023 in partnership with the Hispanic Canadian Heritage Council (HCHC)! Join us for two days of music, dance, handicrafts, folklore, food, arts, culture and Latin American Roots. Come celebrate the enormous work that the Hispanic-Latino-Canadian community does every day in Toronto! Click here for more info.
LATAFF | Oct 1-31
Proudly presented by VIVA Streaming TV and the Hispanic Canadian Heritage Council LATAFF launched in 2015 to connect the Latinx community with their roots by providing a platform that showcases Latin American cinema to a diverse audience, bridging cultures, generations, and backgrounds. PLUS NEW THIS YEAR – stream LATAFF Films on VIVA Streaming TV! Click here for more info.
TLN 10 Most Influential | TBD
Since 2007, This prestigious event celebrates the outstanding contributions of Hispanic Canadians to various fields and will take place during Latin American Heritage Month. It's a fitting occasion to recognize the remarkable impact these individuals have made in Canada. Click here for more info.
Canada Salsa & Bachata Congress
| Oct 5-9
TD Salsa in Toronto, TLN and Univision Canada are proud presenting partners of the 19th Annual Canada Salsa & Bachata Congress taking place from Oct 5-9 at the Fairmont Royal York Hotel. Click here for more info.