Searching with Chef Sang | COMING SOON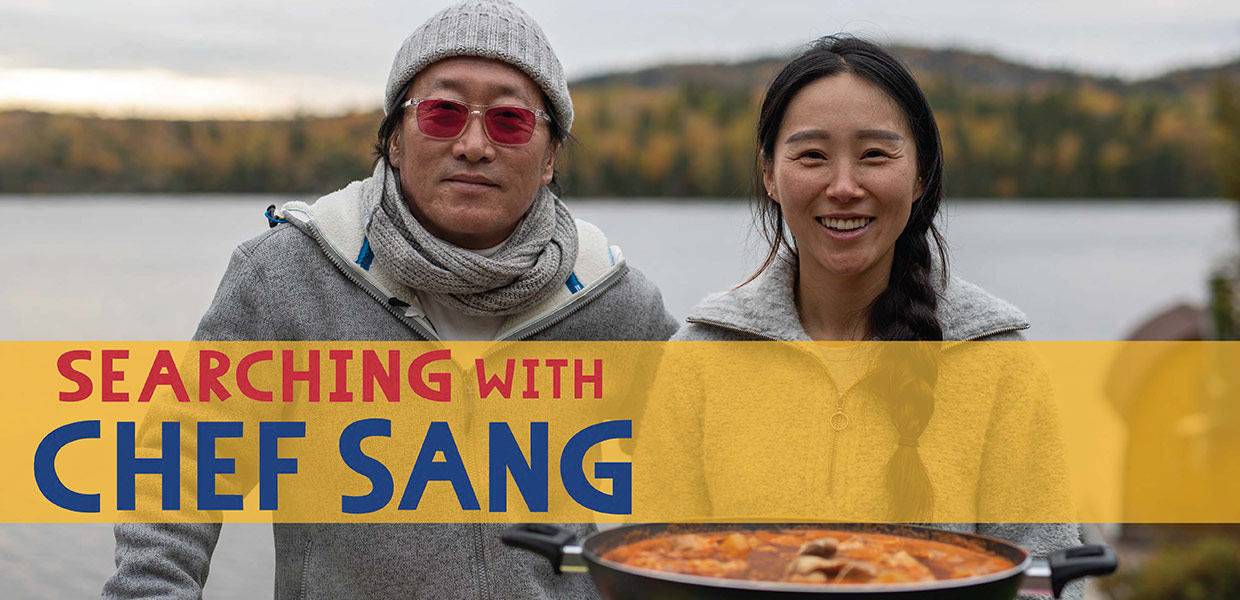 SEARCHING WITH CHEF SANG is a documentary series that follows celebrated chef and writer Sang Kim on a culinary road trip across his home province. Over the course of six half-hour episodes, Sang travels across Southern Ontario to meet a colourful, multi-generational cast of Korean Canadians, each with their own unique perspectives and recipes to share. Swapping stories and theories of 'home' over delicious Korean meals, Sang's guests paint a portrait of a diverse, vibrant culture that is alive in even the most unlikely small towns in Canada.
One part travelogue, one part culinary series, and one part love letter to his Korean heritage, SEARCHING WITH CHEF SANG invites audiences along on a journey with the singular Sang Kim as he searches for beauty, truth, belonging and the perfect kimchi.