David Rocco's Dolce Italia | Thurs at 9P | Sat at 8:30A & 8:30P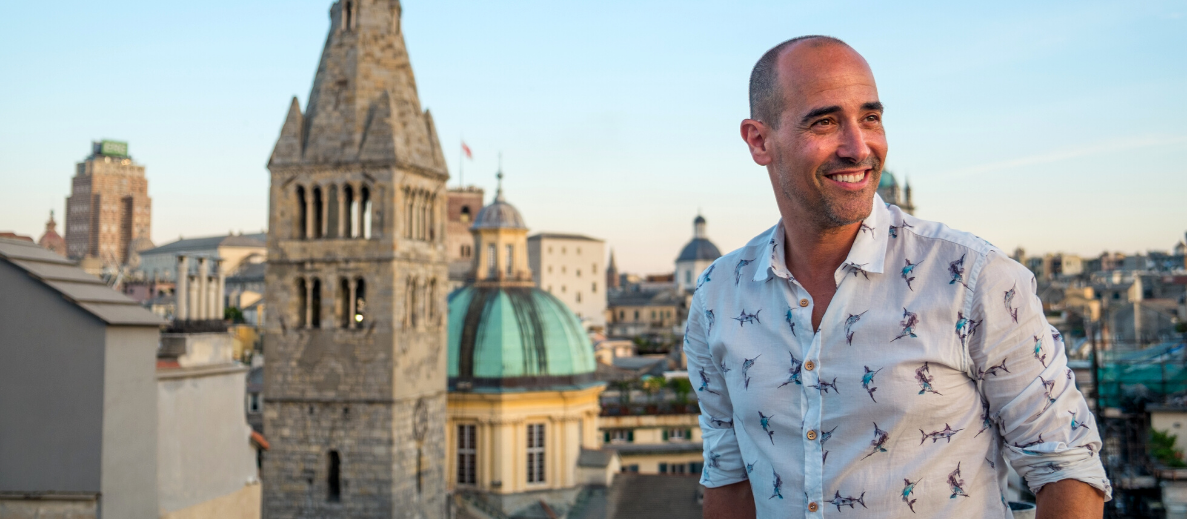 ABOUT
David returns to his beloved Italy, but this time to experience cities he has never been to. The northern cities of Milan, Verona, Venice, Cinque Terre, Bologna and Italia's capital Roma act as main characters in this series. Join David as he explores these famous locations in ways that have never been seen before… where the people and their stories run parallel to the art, music and food of these great cities. From the hip, cosmopolitan and vibrant city of Milan to the ancient water canals of Venice and down to the Eternal City of Rome, this series captures the way the Italians celebrate life and live their very own Dolce Vita: with good food, humor, passion and spontaneity.
Check out recipes from David Rocco's Dolce Italia here!

The old Venice is no more. The rising sea-level, overabundance of tourists and high cost of living has caused most of the Venetians to flee the once grand city. But for those Venetians who have stayed behind, there is now a struggle to hold on to their heritage, culture and way of life. David sets out to find the Venice that tourists don't often see and is slowly disappearing. A city of rich tradition and deep roots, and that's more than just gondolas and carnavale.
LOST VENICE
Episode 1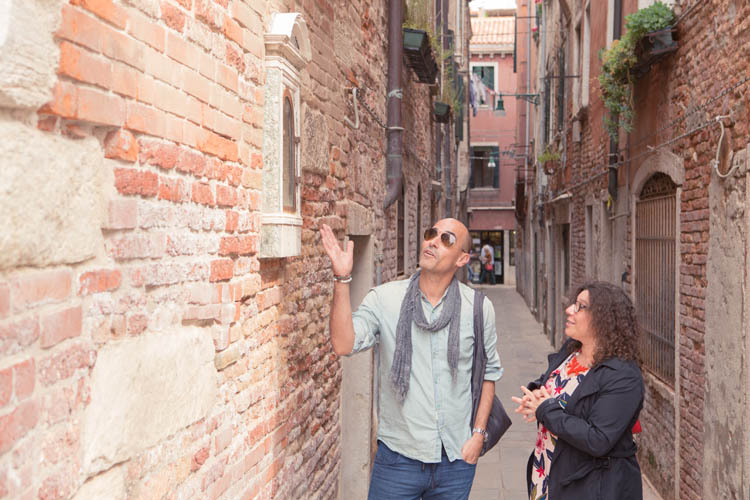 David sets out with his family to get the true Venice tourist experience and meets a charming gondolier and his wife, who teach them all about the history and pride of the age-old tradition of the gondolas in Venice. They explore local hotspots and venture off the beaten path to a beautiful Venetian winery, sampling gourmet cicchetti along the way. David then spends time with Emanuel, a local fisherman, whose family has been fishing in the surrounding waters for over 500 years. He's determined to honour his familys' past by giving present day tourists an authentic experience of fishing and cooking on his boat, while still holding on to their tradition and legacy in a modern Venice.
OLD VENICE ON THE WATER
Episode 2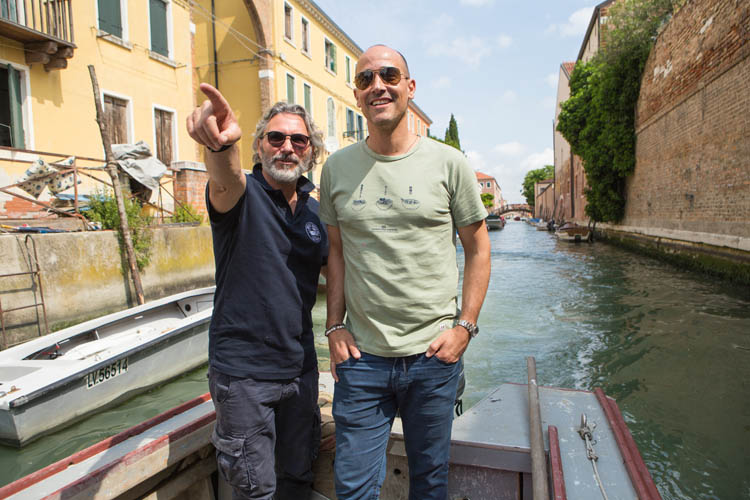 David travels to beautiful Verona, a town known for food, wine and love. It was the setting of Shakespeare's most famous romance, Romeo & Juliet, and a city of people known to open their hearts to strangers. After a day spent eating and exploring the age-old streets, David sits down with the volunteers of the Juliet Club, who personally respond to 10,000 love letters addressed to Shakespeare's tragic heroine annually. David also visits the famous arena where a local tenor sings and shows him around to end it all with a toast to the world famous local Amarone wine.
VERONA: CITY OF LOVE
Episode 3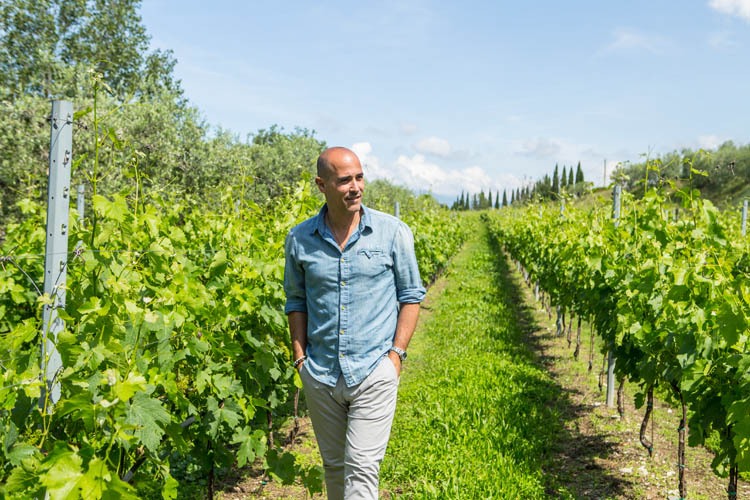 As the most progressive city in Italy, it's not surprising that Milan attracts world-renowned designers, stylists and architects. David speaks to some of these great artists, spending time with Isaia designer and CEO, Gianluca Isaia, discussing what makes Milano so inspiring. He also meets famed Architect Stefano Boeri, whose newest condo project, the stunning "Vertical Forest" gives us a look at the future of modern cities.
MILAN, THE FASHION CITY
Episode 4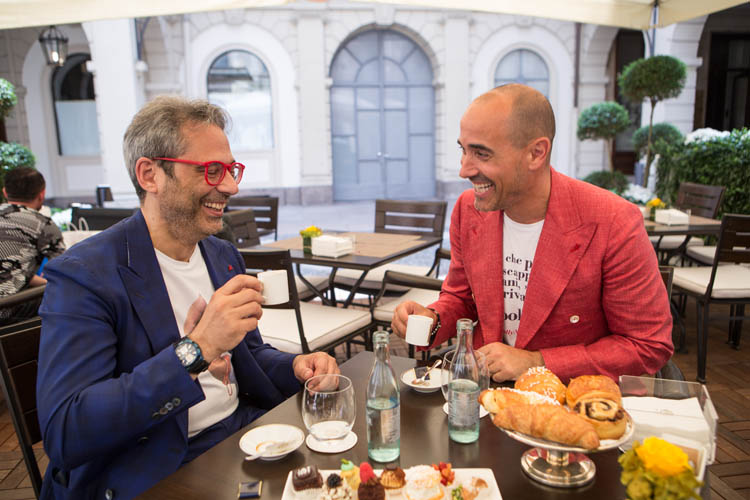 Heading to the less crowded, more trendy areas of Milan with a local musicians as his guide, David meets natives and foreign transplants alike who show him their favourite spots to experience the authentic flavours of Milano. They also visit a high end restaurant inside a jail, which rehabilitates inmates by training them in the culinary arts.
ROCK N ROLL UNDERGROUND MILAN
Episode 5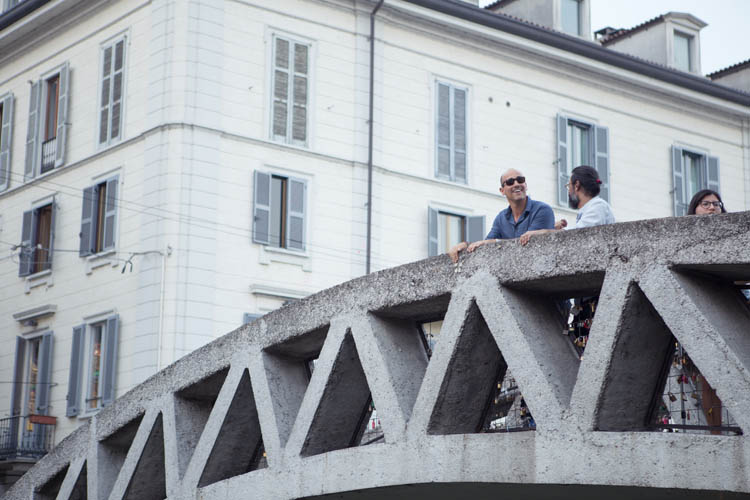 The northern-Italian city of Turin is known for its postwar success as one of the European epicentres for automobile manufacturing. David spends time with several locals who introduce him to some of the lesser known dishes, all the while showing him that this cultural hub, turned industrial center, is now experiencing a modern artistic renaissance.
REVIVAL OF THE OLD CAPITAL, TURIN
Episode 6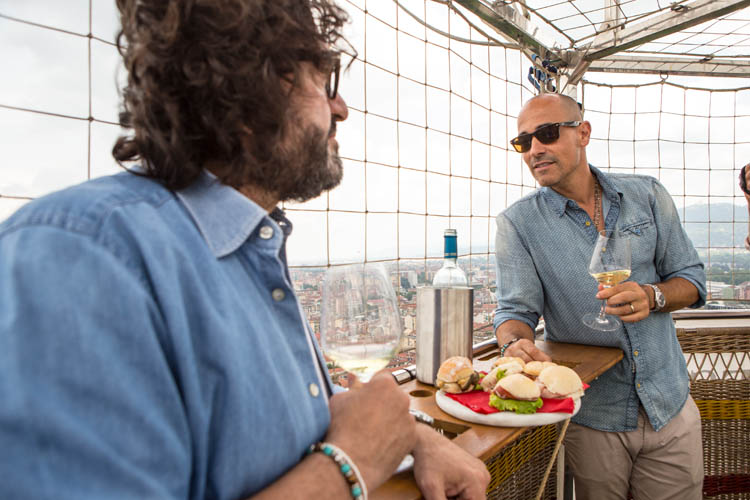 Throughout history, Genova, home to Christopher Columbus, has always been known as a gritty port town, playing host to mariners with an open, edgy and transient lifestyle. Today it's known as the Amsterdam of Italy, where anything goes! David meets a group of singers who have created a chorus to unite all the people of the neighbourhood - including those whose professions may raise an eyebrow within the community - to sing, eat and celebrate diversity. David also gets a tour of the cities great street food and learns the secret to making one of the worlds' favourite pasta sauces... Pesto!
GENOVA THE GRITTY PORT TOWN
Episode 7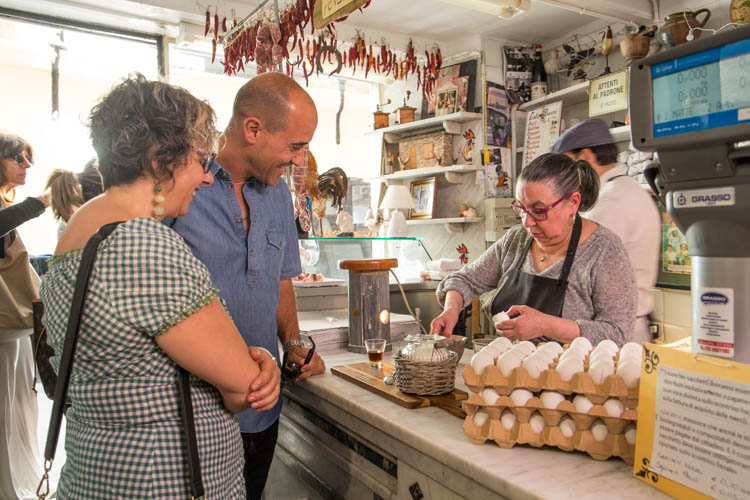 A picturesque seaside region that's a tourism hot-spot, the Cinque-Terre consists of 5 coastal towns that historically produce wine, seafood, and simple Ligurian food that's heavy on the pesto. David speaks to the locals who are passionate about their heritage and tradition, but are also wary about tourism and the effect it has on their small villages.
CINQUE TERRE: KEEPING TRADITIONS AS A TOURIST DESTINATION
Episode 8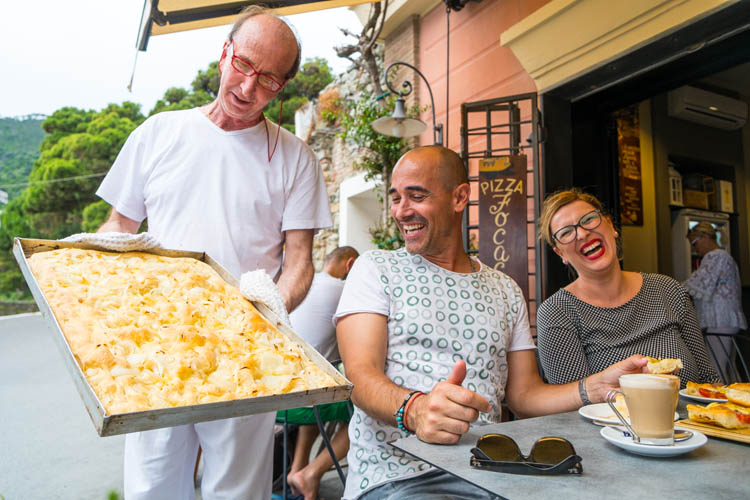 Known as Italy's pasta and food capital, David learns first-hand how serious Bolognese people are about fats: from the heavy, rich butter-based pasta sauces to the delicious mortadella and salumi, to the pork-stuffed tortellini. He learns traditional pasta-making methods passed down through generations, and takes a tour of this vibrant and youthful city that hosts many students and artists, who attend the world's oldest university.
FAT BOLOGNA, CITY OF FOOD
Episode 9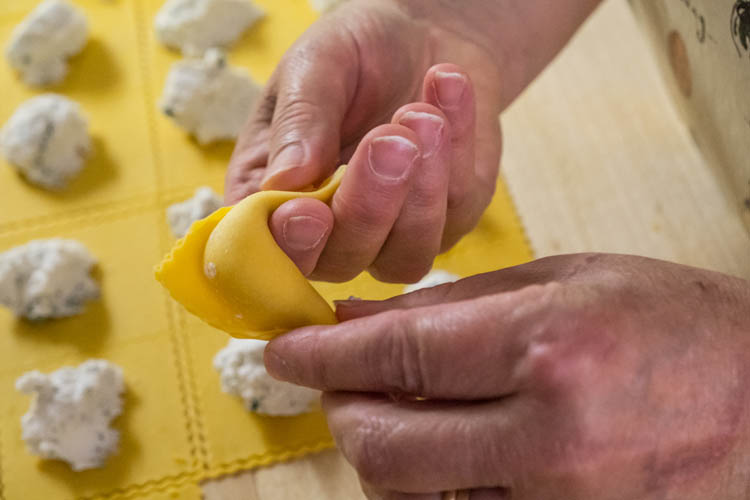 Rome, the eternal city, is often referred to as an open air museum, where it's beautify really is second to none. However in the past few years, Rome has undergone many changes, revealing what many call the new face of Rome. In search of some of the old traditional parts of the city, David explores the Jewish Ghetto and samples classic Roman dishes like coratella, baccala and carciofi alla giudìa, while learning how Romans are holding onto their heritage in these changing times.
OLD TRADITIONAL ROME
Episode 10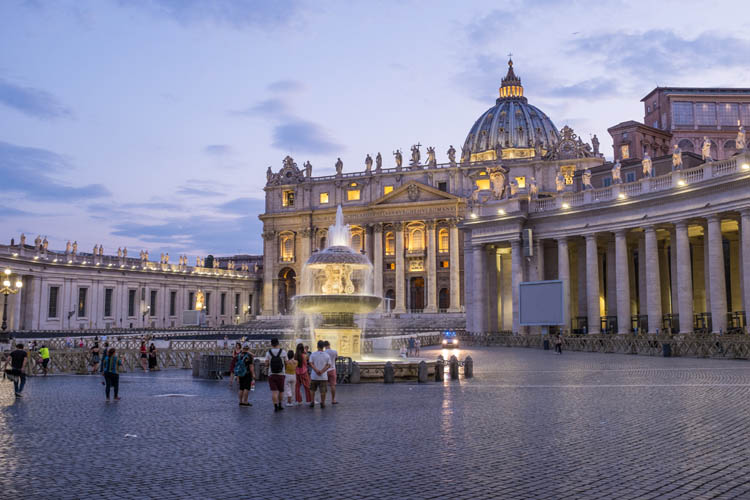 Spending time with a few socially-minded Roman chefs and entrepreneurs, David learns how they have opened their kitchens and restaurants to give training and jobs to the influx of immigrants who now call the city their home, as well as supporting the children of these migrants with social programs encouraging them to learn music, dance and cooking. Outside the city, a project has been set up in Italy's largest women's jail, training inmates in making cheeses and giving a new hope and skillset to these reformed criminals.
ROME'S MUSIC & IMMIGRANTS
Episode 11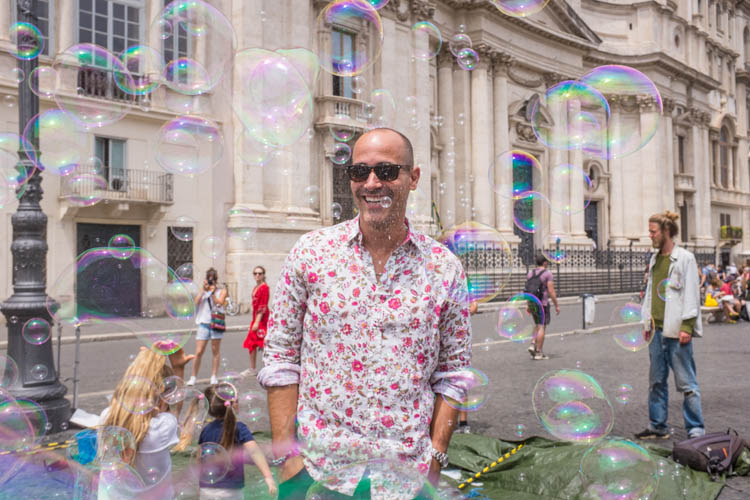 David explores the traditional roots of the Roman people, but he has to leave the city centre for that. A group of talented young chefs and foodies now see themselves as the gatekeepers of Roman food traditions as they serve up the dishes they grew up on, with their own unique spin.
THE REAL ROMAN NEIGHBOURHOODS
Episode 12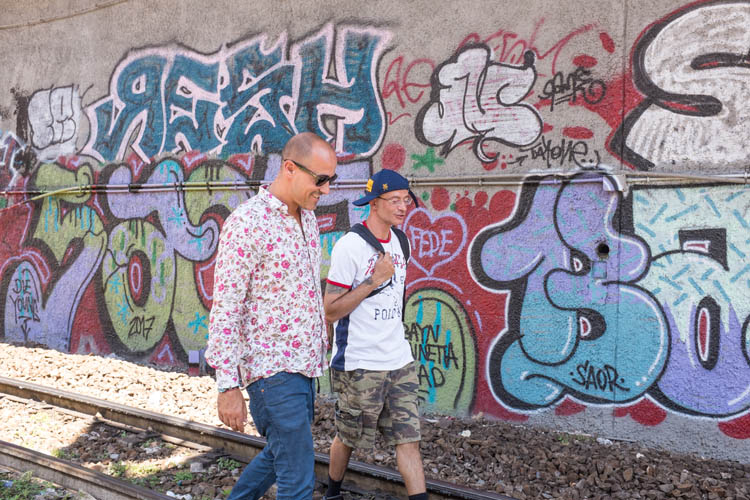 Rome has always been a multicultural city, and that's apparent now, more than ever. David spends a few days with members of the world renowned musical group, L'Orchestra di Piazza Vittorio, a band mostly of immigrants, that has achieved International success. He speaks with the Piccola Orchestra di Tor Pignaterra, a smaller youth group, which has nurtured the children of migrants from lower-class neighbourhoods and allowed them to express their creativity through music, while breaking down cultural barriers and stereotypes.
ROMAN FOOD & SOCIAL PROJECTS
Episode 13