Divid Rocco's Dolce Africa | Fri at 9A & 4P | Sat at 9A

ABOUT
David Rocco's Dolce Africa tells the lesser-known stories of the world's oldest continent. From ancient tribal villages and rural working farms, to breathtaking natural parks and big bustling cities, David explores the rich and diverse cultures and culinary worlds of Ethiopia, Kenya, Tanzania, Zanzibar and South Africa with curiosity, an open heart and an open mind. By fully immersing himself and the viewer in the sights, sounds and tastes of Africa, David shatters our preconceived notions of a continent that's struggling to survive, and instead paints a picture of an Africa that is strong, proud and beautiful — the Africa of the future.
EPISODES

Nairobi is known as a hard city, full of crime and political corruption, yet it's as cosmopolitan and as cultured as it gets. In order to get to the heart of what it means to be Kenyan, David meets an eclectic variety of local artists and entrepreneurs who open his eyes to the joys, the challenges, and the vibrancy of life in the city and in the ghetto. Through music, art and performance, the people of Nairobi showcase their passions and heritage.
NAIROBI: GREEN CITY IN THE SUN
Episode 1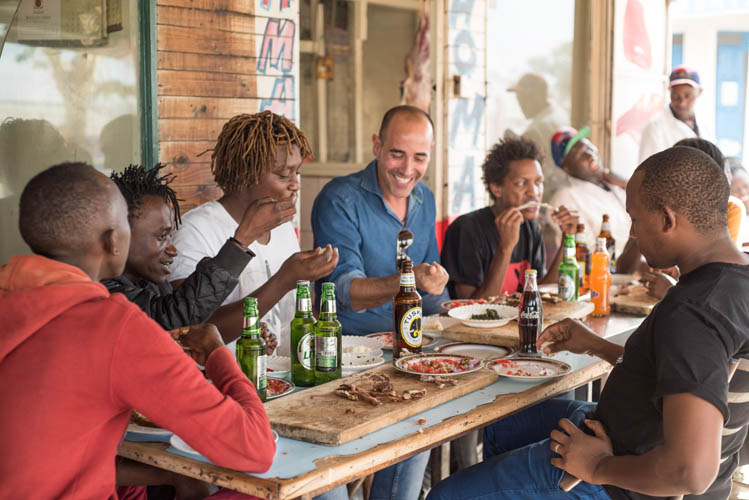 The Rocco family journeys into the Maasai Mara to have a truly unique and life-changing experience: a Safari adventure to top anyone's bucket list. They learn a thing or two about the circle of life, and spend a day with the nomadic Maasai tribe in their village. David gets a first-hand lesson in what it's like to be a traditional Maasai warrior, from their roles in the community, to their rituals, and finally to their feasts.
THE MAASAI PEOPLE
Episode 2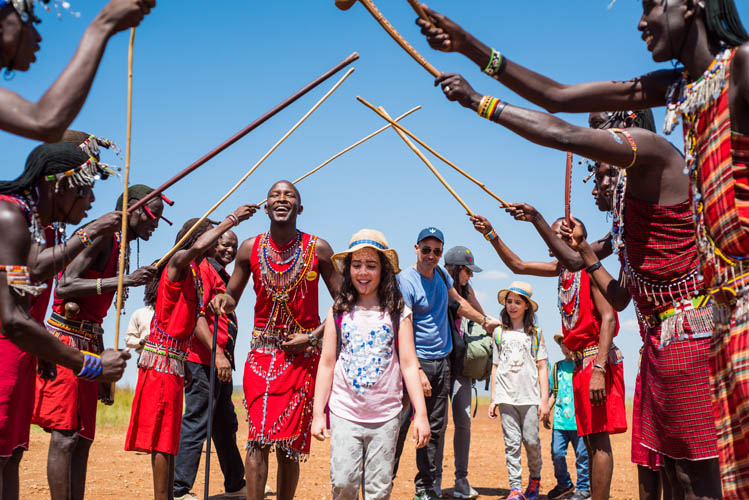 In a city that is still evolving in its identity in the post-Apartheid era, Johannesburg's massive street art scene has caused it to become the cutting edge of modern art in Africa. David spends the day exploring the city with local graffiti artists, learning its history, and sampling its local cuisine. From roadside braai to hipster world markets, the food in Jo'burg proves that the city is at the epicenter of Africa's multifaceted cultural explosion.
STREETS OF JOBURG
Episode 3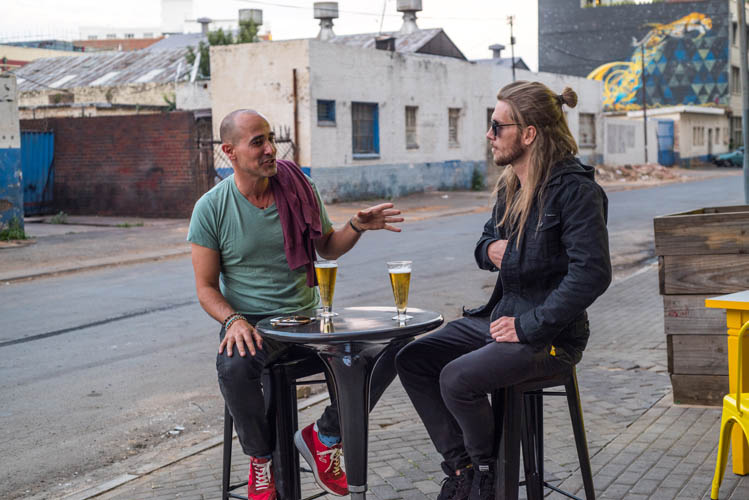 Known for being the home of South African heroes Nelson Mandela and Desmond Tutu, the township of Soweto was, in years past, known as a rough outskirt of Johannesburg. Through the locals and their delicious home-cooked BBQ, David discovers that there's more to Soweto than meets the eye. With a powerful art and dance culture that's full of passion and energy, this tight-knit community is growing into a formidable city of its own.
HALLELUJAH SOWETO
Episode 4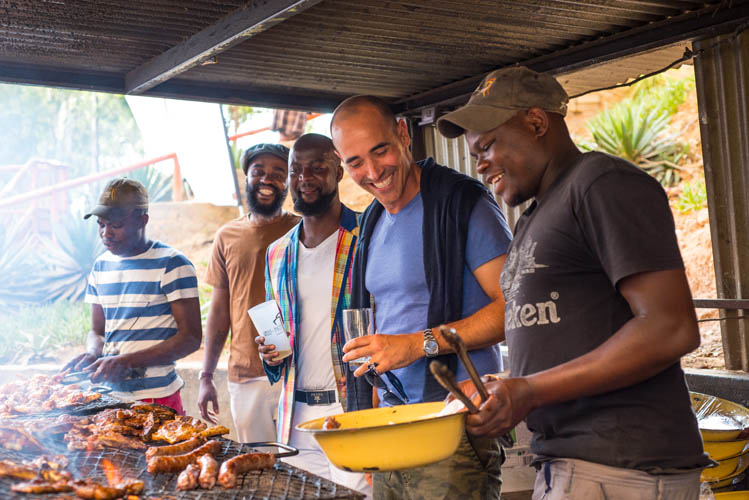 With only 12-hours' notice to attend a wedding in Tanzania's capital city, it's a good thing David is in Dar es Salaam, a major hub of fashion, textiles and trade on Africa's East coast. Though he doesn't manage to blend in with the locals at the wedding, he does get to sample the local food available at the Coco beach market, and to take a trip out of the bustling city to an easy-going fishing village to soak up its fresh seafood market. After spending time with a local hotel owner who built his entire property out of recycled and reclaimed materials, David revels in the laid-back attitude of these people and their tight-knit creative community.
AFRICAN WEDDING CRASHERS
Episode 5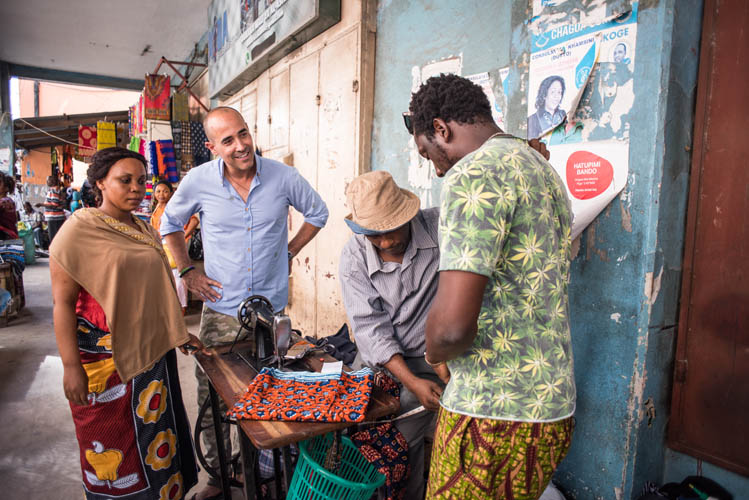 David speaks with several of the diaspora, Ethiopian-born people who have spent the majority of their lives abroad and have recently moved back to the capital city, Addis Ababa. He realizes that the true spirit of the country, with its reputation for poverty and famine, lies in the younger generations whose entrepreneurial drive and appreciation for preserving their unique culture are paving a new future for a modern Ethiopia.
RETURN TO ETHIOPIA
Episode 6

In the wake of a 7-year Italian occupation of Addis Ababa, a charming amount of Italian culture intertwines with the modern Ethiopia that the city now represents. David meets up with his friend Fabricio, a proud Italian who spent his childhood in Addis Ababa, and together they explore the remnants of a time long past. From espresso cafes to fine Italian eateries, Ethiopia's capital has many unexpected surprises for Italians and Europeans alike.
CIAO ETHIOPIA
Episode 7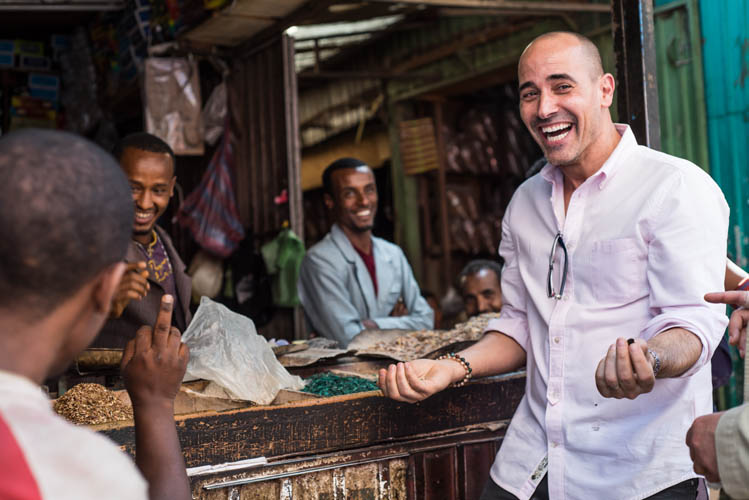 Upon arriving in Zanzibar, a picturesque island known for its vast white sand beaches and its cultural melting-pot of African and Arabic culture, David is enchanted by the local people and their laid-back way of life. He meets a young business owner who builds houseboats and is gaining success in the tourism industry. Together they have fun cooking fresh local seafood for friends right on the boat. Later, David tours the winding streets and colourful markets of Stone Town with a couple of musicians and learns about the struggles of being a creative Muslim woman in this patriarchal society.
STONE TOWN, ZANZIBAR
Episode 8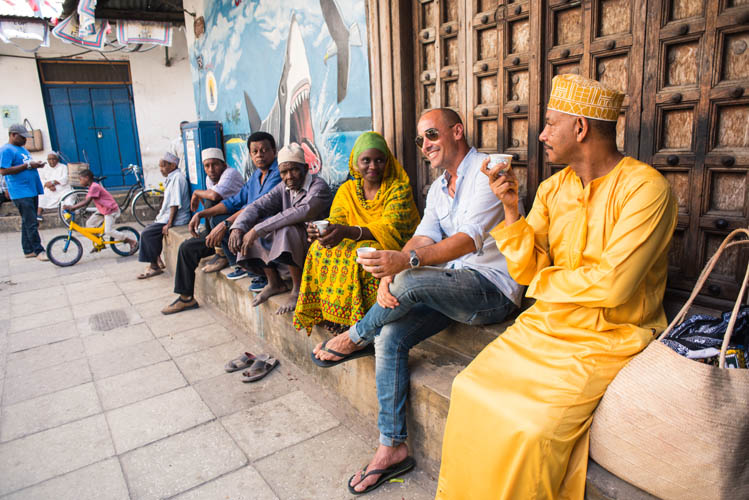 David journeys off the beaten path in Zanzibar to the small fishing village of Jambiani, where the motto is "Pole-Pole" or "Slowly-slowly," and the people are warm and inviting. He spends the day with an Italian hotel owner who loved the island so much she made it her home 8 years ago. During his stay on the island, he witnesses the daily life of the locals, from seaweed harvesting in the vast shallow waters at low-tide, to spear fishing for fresh octopus, to grilling fresh seafood right on the beach.
POLE POLE ZANZIBAR
Episode 9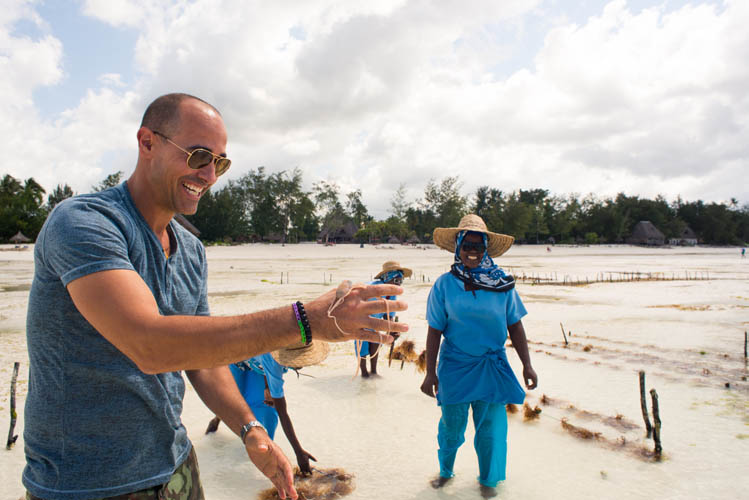 Local Chef and foodie Andrew Draper takes David on a culinary journey through his hometown of Durban, South Africa. From trendy cafes to massive street markets, they get a taste of how the locals eat, with a focus on huge amounts of BBQ'D meats. Part of this food tour takes them up the coast to the beautiful Oyster Box Hotel, where David enjoys champagne to compliment fresh oysters harvested straight from the sea by the hotel manager himself. This culinary tour ends with a party and concert by the Durban Gospel Choir to celebrate Freedom Day, a national holiday in South Africa.
FLAVOURS OF DURBAN, SOUTH AFRICA
Episode 10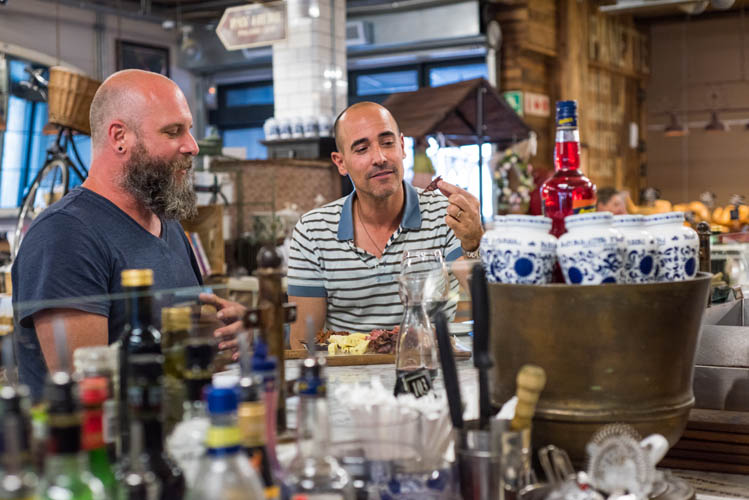 Walking tours are all the rage in major metropolitan cities, and Durban is no different. Beset Durban is a free tour group operated by three young professionals, who take David on a private trek through their beloved city. They give David a crash course on some of the city's history, and check out some of the best local hotspots for delicious food. Through them, we learn about a city rich in culture and history, built on the backs of Indian immigrants, which is now currently experiencing an economic and social revitalization that you can feel on every street corner and with every food vendor.
WALKING DURBAN, SOUTH AFRICA
Episode 11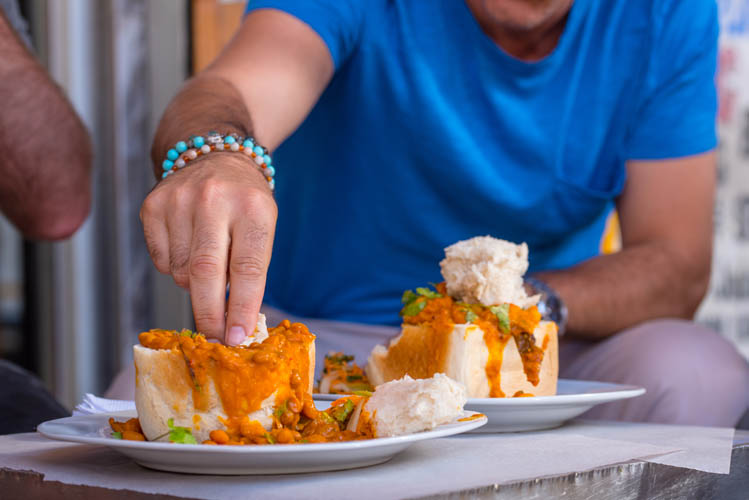 Lalibela Ethiopia, seems at first glance like a town lost to time, but with a closer look you can see that the economy is booming and the population is experiencing huge growth which is creating hope for a bright new future. David spends time with some of the locals to get their perspective on this bright future, while he learns how to make a few Ethiopian staples like Shiro, Injera and Berbere, the traditional Ethiopian spice mix that's a must in so many dishes.
WELCOME TO LALIBELA, ETHIOPIA
Episode 12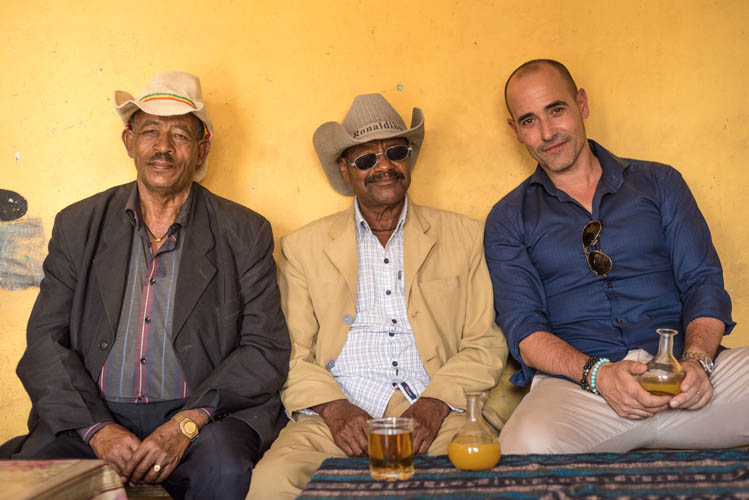 Nestled in the northern foothills of Ethiopia is the remote small town of Lalibela. It's considered one of the holiest places in the world, especially during the all-important Easter week celebrations. David takes in all the rituals and traditions, which date back over 1000 years, as he visits the beautiful monolithic churches, carved directly into the stone. A big part of Easter for the orthodox people of Lalibela is the 'breaking of the fast' after a 55 day period of Lent. David helps prepare for the traditional feast, with a visit to the huge Easter market, the slaughter, and finally, the preparations of the delicious meal which the entire family comes out to enjoy.
LAST SUPPER IN LALIBELA, ETHIOPIA
Episode 13