Gino's Italian: Coastal Escape | Sun at 8P & Wed at 8:30P - New Season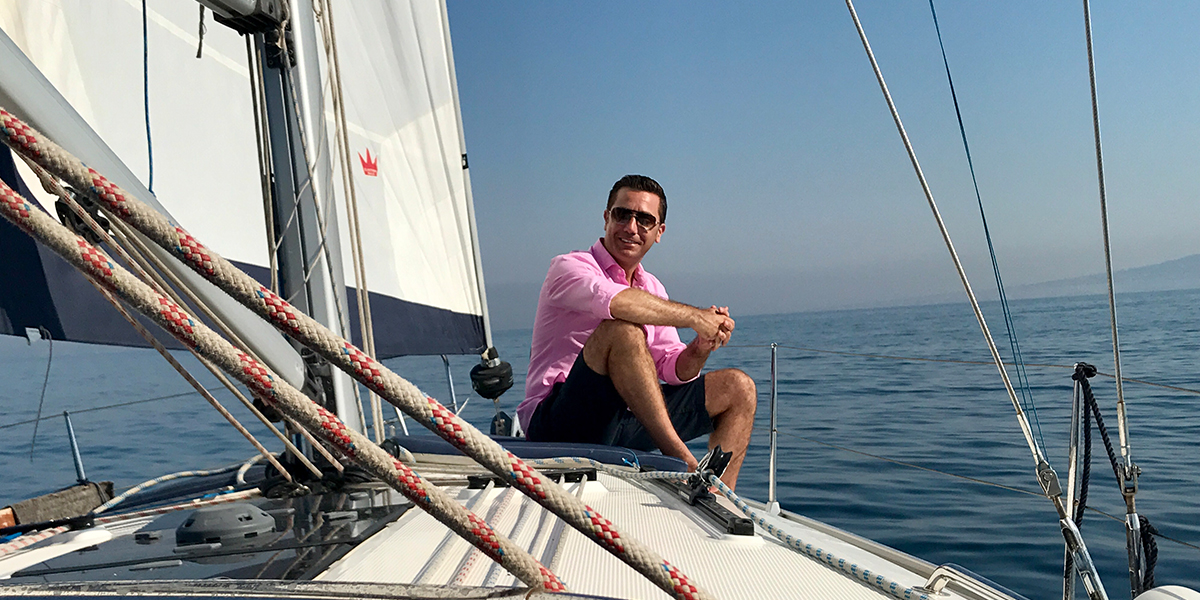 ABOUT
From Venice to Genoa, Gino is on a stunning journey exploring Italy's epic coastline. Taking a unique view of his homeland – from the coast inwards – Gino is showcasing how the diversity of Italy's coast influences each region in its own unique way, creating its own authentic food, culture and recipes.

Gino reveals his top picks of places to visit on the Italian Mediterranean coast. Tonight he kicks off his epic journey in the middle of the boot, on the stunning Amalfi coast. Join Gino as he visits picture postcard Positano, sails along the Amalfi coast and uncovers food traditions that are being kept alive by the locals. Gino then creates mouthwatering yet stunningly simple dishes so you too can get a taste of the beautiful Amalfi coast.
AMALFI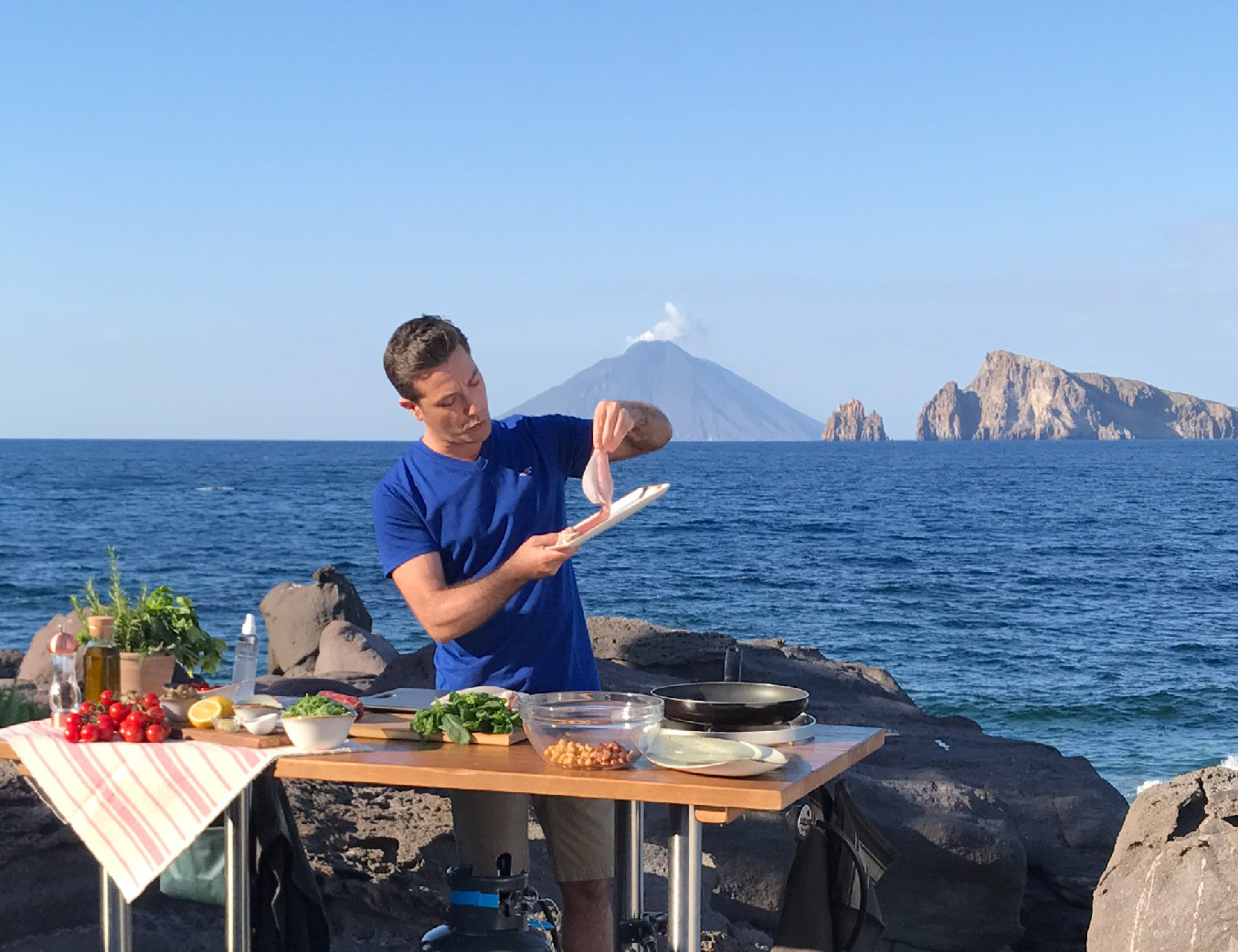 Continuing his Culinary odyssey along the Mediterranean coast, tonight Gino sails to the no 1 island to visit in Italy - beautiful Capri - to sample the Dolce Vita, meeting the man who made his name photographing the Iconic first lady, Jackie Kennedy. While there, he also unearths the origins of Italy's most famous digestivo.

Back on the mainland, Gino goes in search of a unique little ingredient that packs a punch in the culinary world, and creates two showstopping dishes along the way.
SORENTO AND CAPRI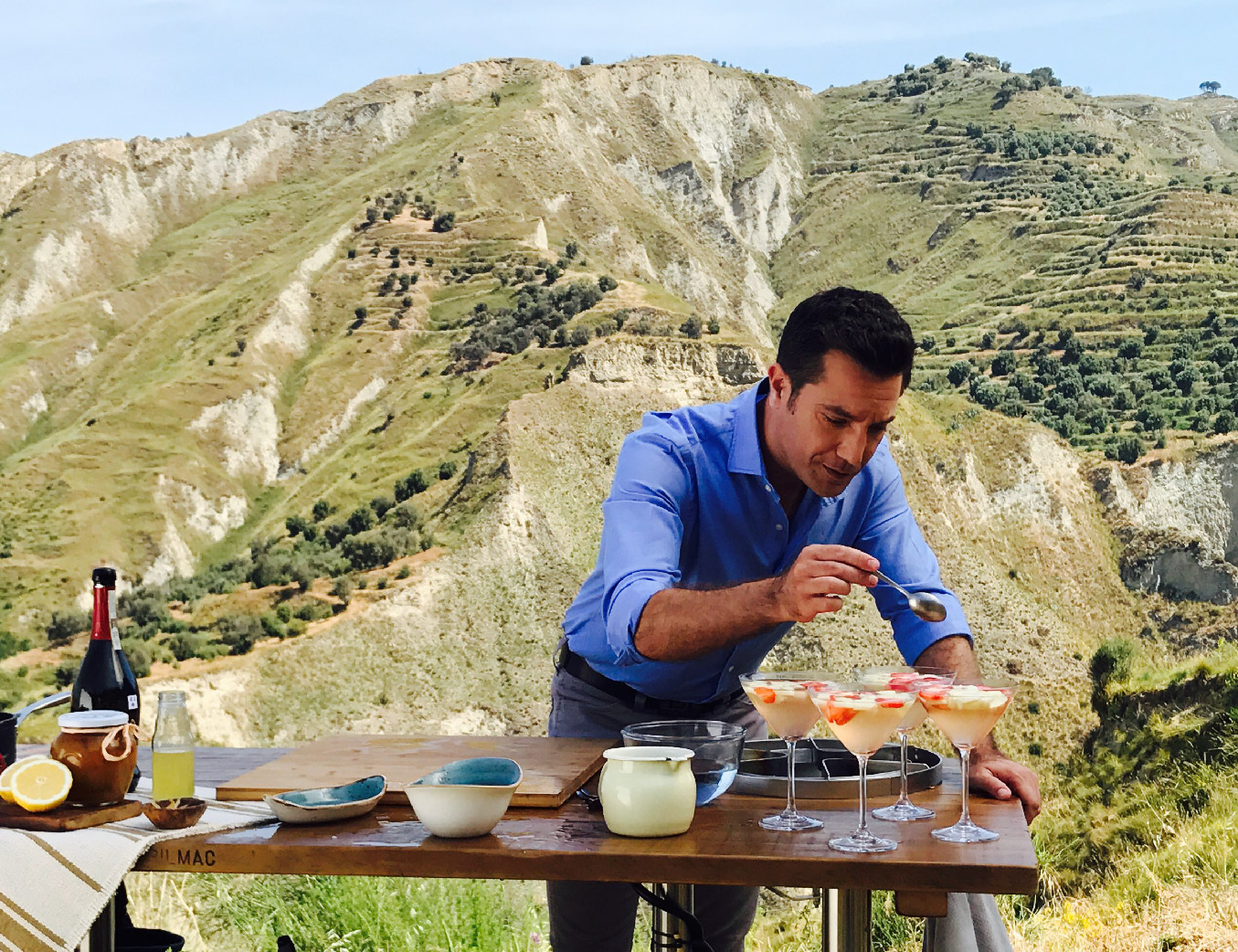 Forget vineyards and cypress trees, tonight Gino reveals the hidden Tuscany with its beaches and traditional cowboys. Not one to shy away from a challenge, Gino saddles up and joins the cowboys to learn their centuries old traditions, before hosting a beach BBQ blowout. Gino's next stop is in the region of Lazio via an ancient Roman highway before stopping off at the home of every Italian's favourite olive, Gaeta. Here he learns how to make this little town's signature street food before cooking up a feast on the shores of the picturesque town.
TUSCANY/LAZIO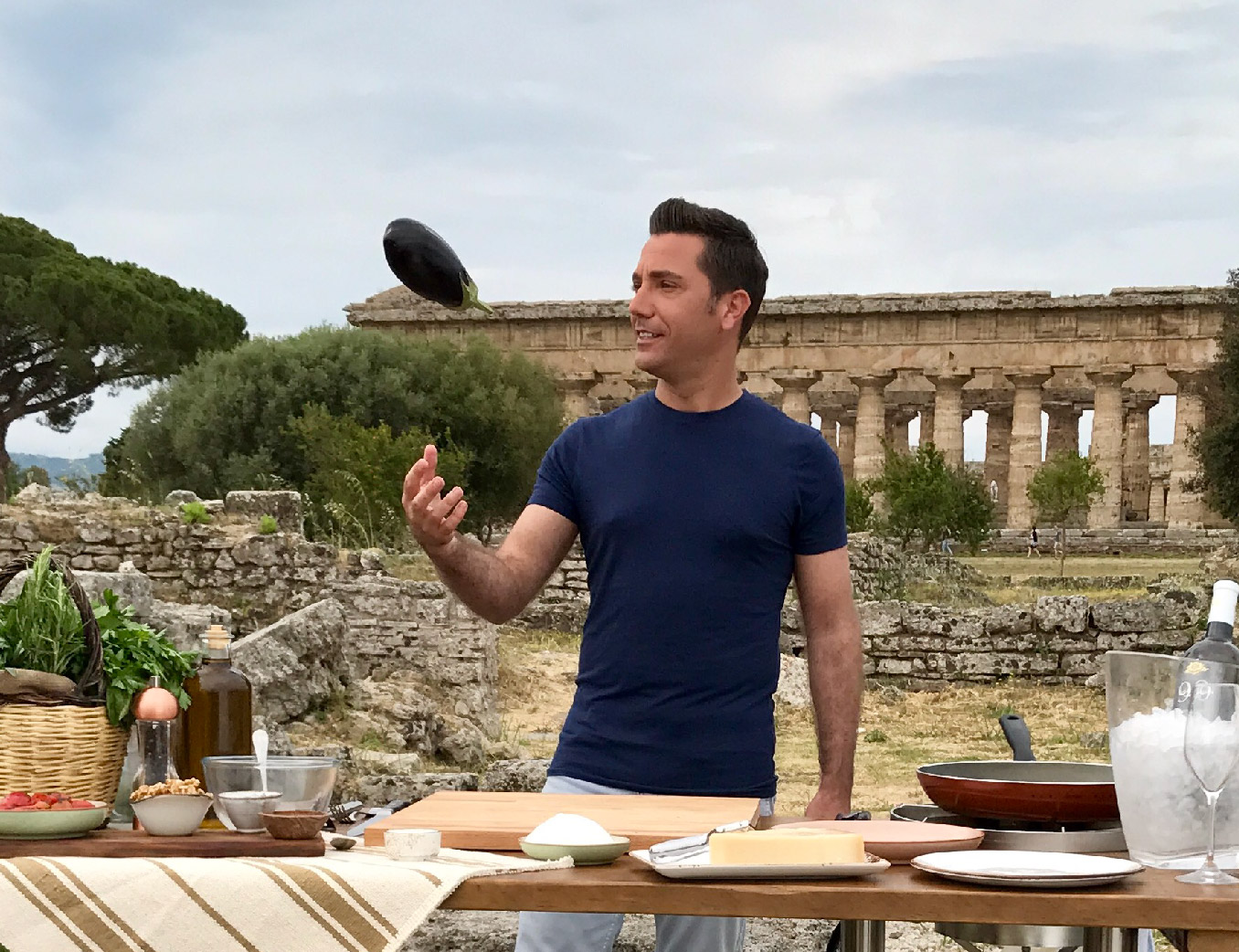 Tonight Gino is on the ancient island of Elba. Famous for Napoleon, but also in Italy, for its honey and its iron production. Gino meets an octogenarian who is known as the 'bee whisperer' who creates award winning honey, he visits the now disused mines to experience Italy's past and no trip to Elba is complete without a visit to Napoleon's house. Gino's experiences are the inspiration for a melt in your mouth honey chicken dish and an easy-peasy risotto cooked on a beach made of iron!
ELBA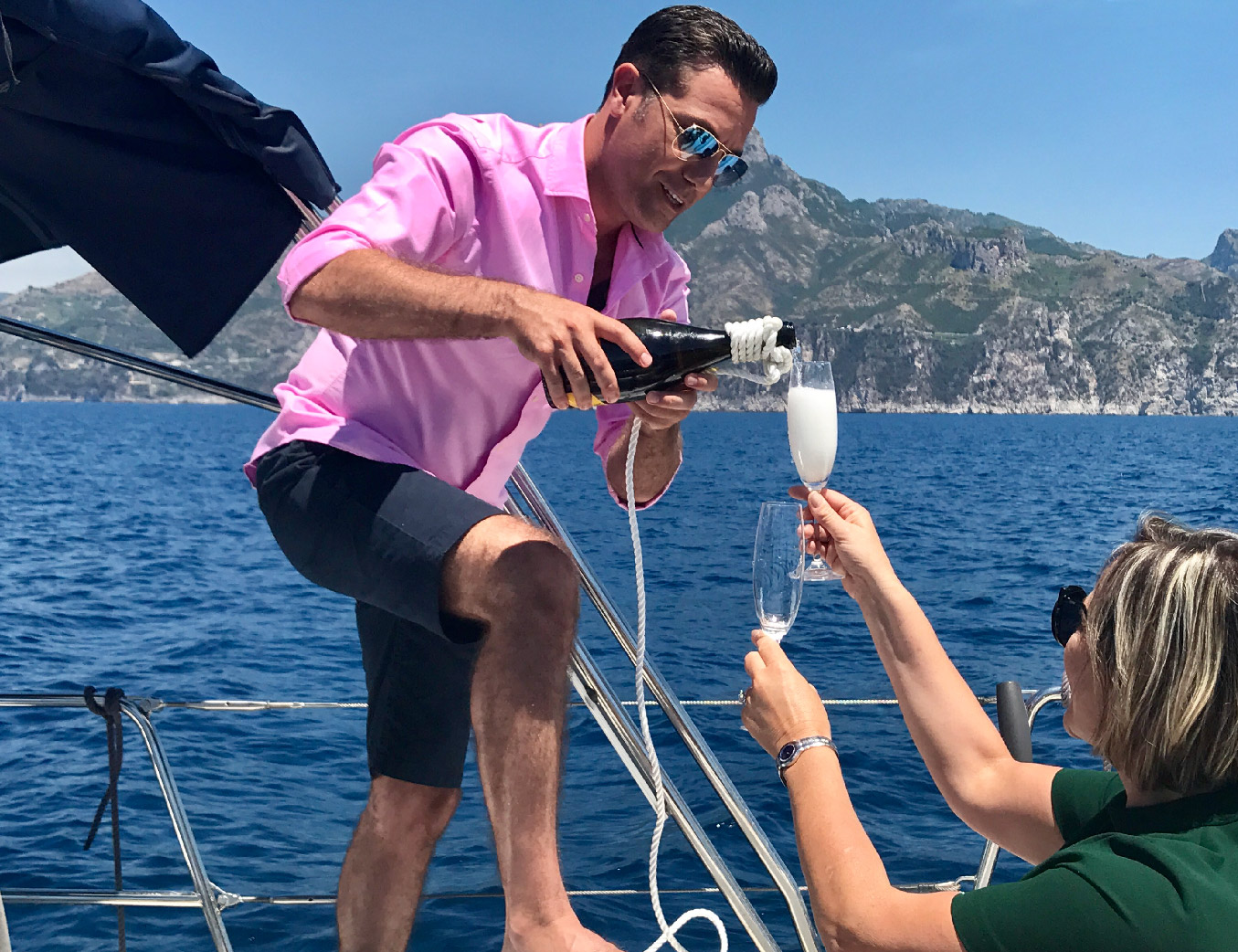 Tonight, Gino is in Italy's food basket and the home of one of its food heros… Water buffalo Mozzarella. Gino has to get his hands dirty before he can claim this world class cheese by massaging the majestic beasts. He also takes a trip to the ancient ruins in Paestum and learns how to make handmade fusilli pasta the traditional way, up in the beautiful mountains that overlook the sea.
PAESTUM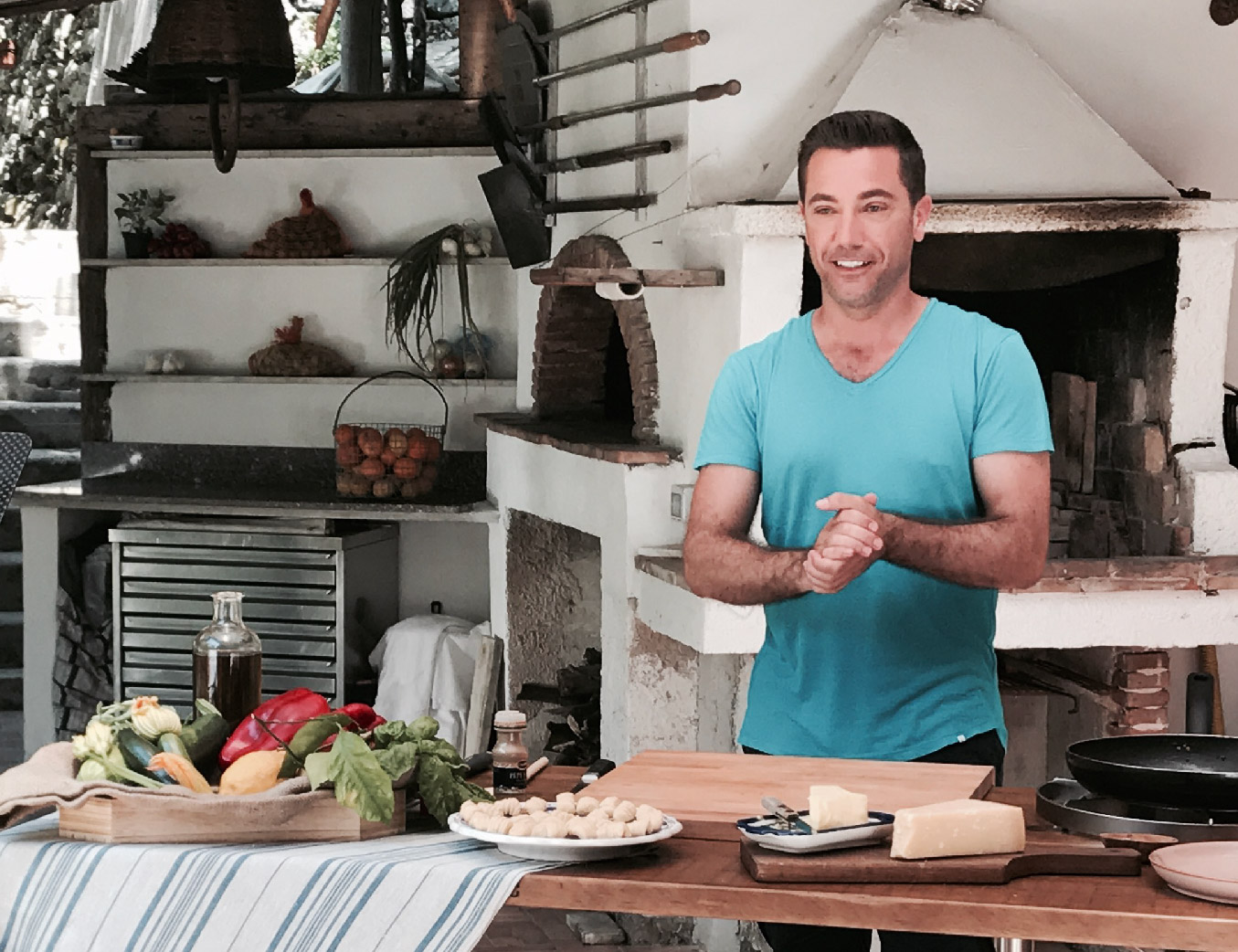 Tonight Gino returns to the area he grew up in, the bay of Naples. Home of the pizza, street food and fantastic seafood, this is foodie paradise. First Gino shows us how to make THE Neapolitan breakfast, then for lunch he goes up on the roof to make a classic fish dish and then after a flying visit to the foothills of the mighty mount Vesuvius, Gino's back on the coast to whip up a romantic dinner for two.
NAPLES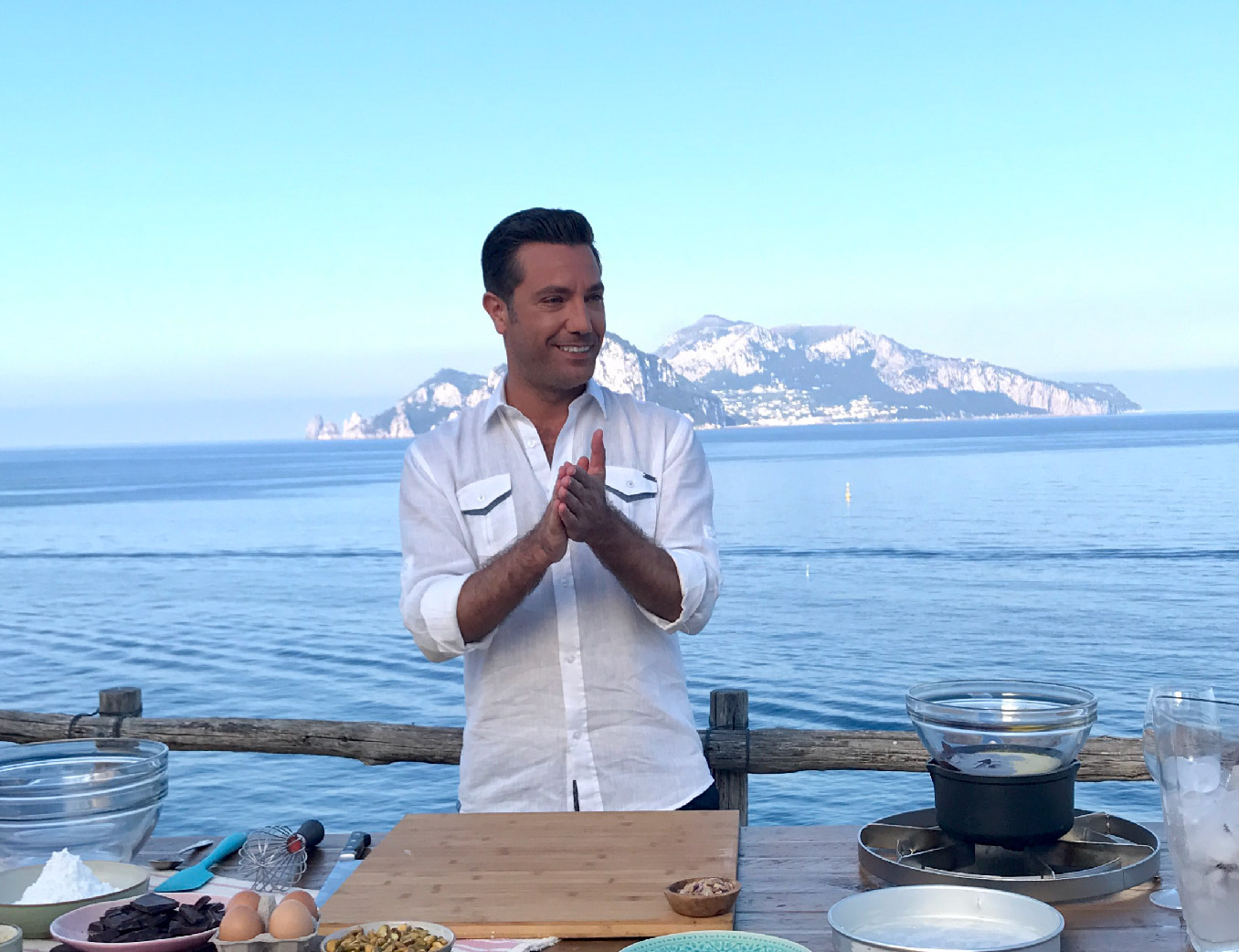 Tonight Gino reveals the rugged and wild region that is Calabria. Its landscape is as breathtaking as the powerhouse ingredients it produces and this week it's about fire and spice, with eye watering chillies, a new wonder salami, and then an Italian ingredient that is as English as they come. Join Gino as he explores this vast region by train, taking in the coast and the mountains, and creates two dishes in honour of this wild region.
CALABRIA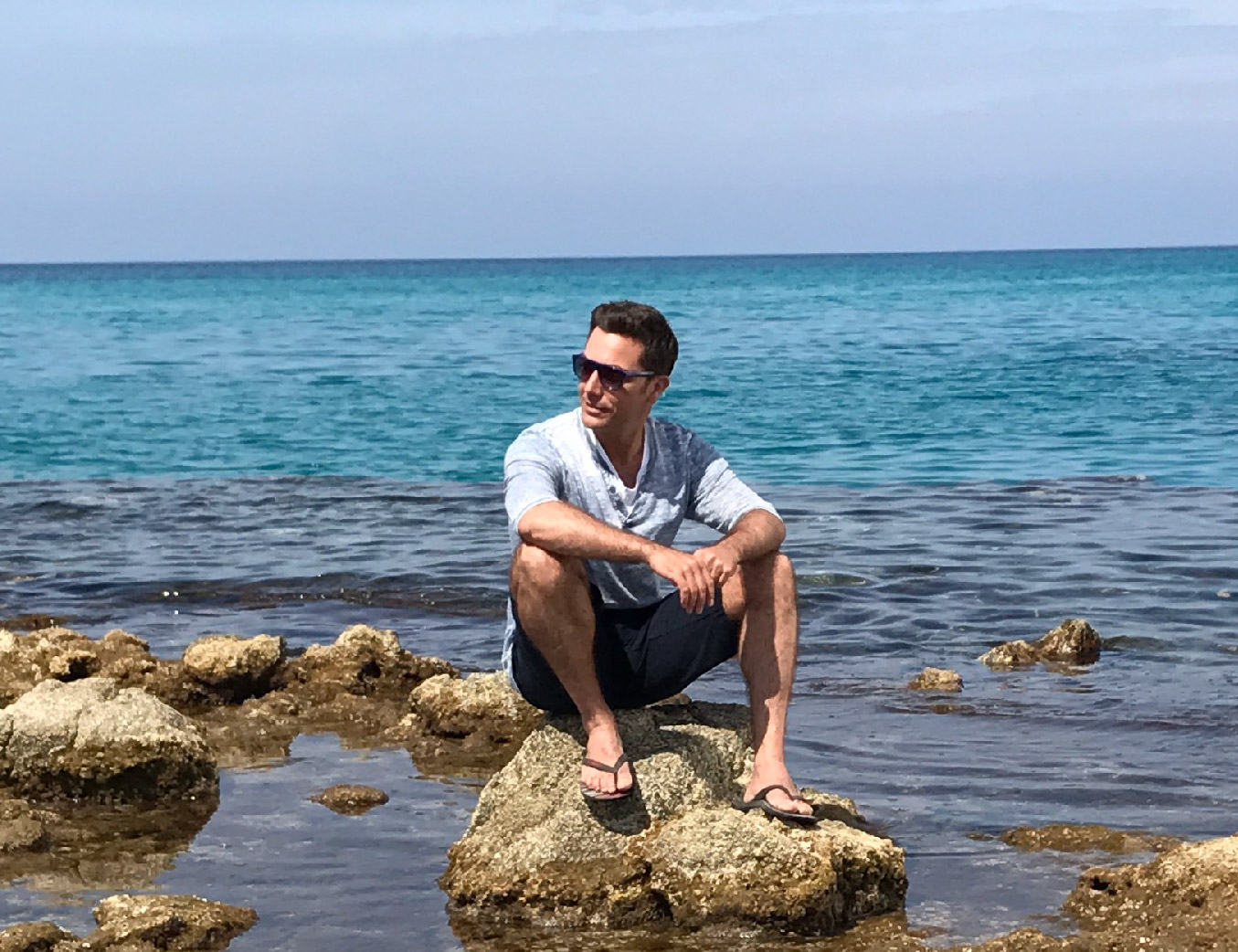 Often featured on bucket lists, The Aeolian Islands is the final destination on Gino's epic coastal journey. Tonight he visits the two contrasting islands of Salina and Panarea to find out what they contribute the the italian kitchen, and it turns out, quite a lot! Join Gino as he finds out what keeps Robert Di Niro coming back to these islands, and has a watery encounter with a creature of the deep.
AEOLIAN ISLANDS