Gino's Italian Escape | Wednesdays at 8:30P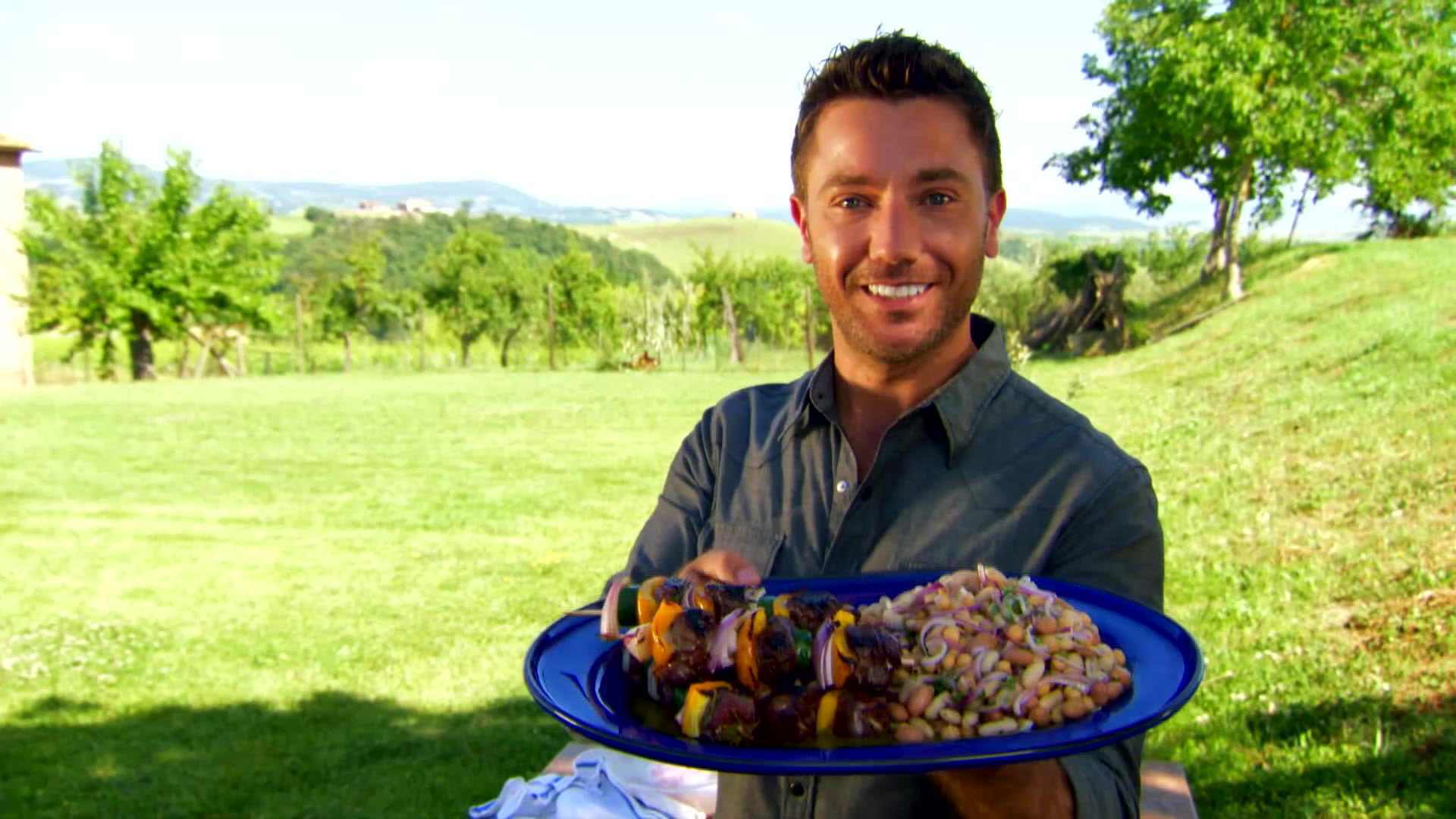 ABOUT

From Venice to Genoa, celebrity chef and tv personality Gino D`Acampo is on a stunning journey exploring Italy's epic coastline. Taking a unique view of his homeland – from the coast inwards – Gino is showcasing how the diversity of Italy's coast influences each region in its own unique way, creating its own authentic food, culture and recipes.
WATCH

Follow Gino D'Acampo on a magical journey across Italy's two largest islands, Sardinia and Sicily. Having made Sardinia his home away from home for the past 3 years, Gino is keen to explore this beautiful island, through its food, people and unique landscape. Learning about the national dish, roasted suckling pig, Gino hosts a traditional Italian festa before setting off across the northern part of the island to Alghero.
EPISODE 1

In this episode, Gino leaves the coast behind and heads deep into the mountains, to unlock the secrets of Sardinia. The island is home to more 100 year olds than any other place, and it's all down to the island's landscape and simple diet. Visiting Orgosolo, a Sardinian moonshine distillery and tasting fiery tipple, Gino caps off the episode by whipping up a hearty rustic pasta for his new found Sardinian friends.
EPISODE 2

Gino is back on the road and heading south to the coast and the capital of Sardinia, Cagliari. On his way, he fishes off the coast and learns the unique ways Sardinans flavour their seafood dishes. After a quick stop through Europe's largest covered market, he makes his way to the magical ancient site of Nora, where he cooks a succulent tuna dish, as the sunsets over the ruins.
EPISODE 3

Gino says arrivederci to Sardinia and arrives in Palermo, Sicily's capital. Home of the mafia, a vibrant street food culture and interesting history, this portside city stops Gino in his tracks. After an unexpected encounter at the street food market, Gino learns more about Sicily's history before wine tasting in Marsala.
EPISODE 4

Tonight, it's all about the food. Gino explores how Sicily's history has shaped the island's food culture over the years. Crossing the island, taking in the beautiful baroque towns of Noto and Modica, Gino makes his way up to the foothills of the mighty Mount Etna, to Sicily's lemon riviera, and makes a sumptuous lemon risotto in a lemon grove.
EPISODE 5

In this final instalment, Gino is in Taormina and learns how to make cannoli, a classic Sicilian dessert before visiting the town of Savoca, a key setting in The Godfather films and Gino's favourite movies. At Bar Vitelli, Gino meets the owner, shares some world famous granita and ends his trip by cooking on the terrace of this world famous establishment. How did he do that? Well, he made them an offer they couldn't refuse!
EPISODE 6