My Greek Table | Mon at 9P starting March 8 & Wed at 3:30P starting March 17

ABOUT
Hosted by chef, award-winning cookbook author and restaurateur Diane Kochilas, this culinary/travel series celebrates Greek history and culture through delicious food. Join Diane as she travels throughout Greece and its islands, where she explores many of the foods that Greece is known for (olive oil, feta, honey, yogurt and more), and discovers the country's traditions and creates simple home-cooked meals using ingredients from each episode.
WATCH
EPISODES

Diane visits a small village in Laconia, the Peloponnese, where the famous Kalamata olive is cultivated, to follow the famous olive from harvest to table. After a chilly day of collecting, scoring, and processing the ripened fruits, Diane heads to the kitchen to whip up an olive feast. First up, a dish fit for a Greek hero, Spartan chicken, with those celebrated olives, tomatoes and feta cheese.
The World's Most Famous Olive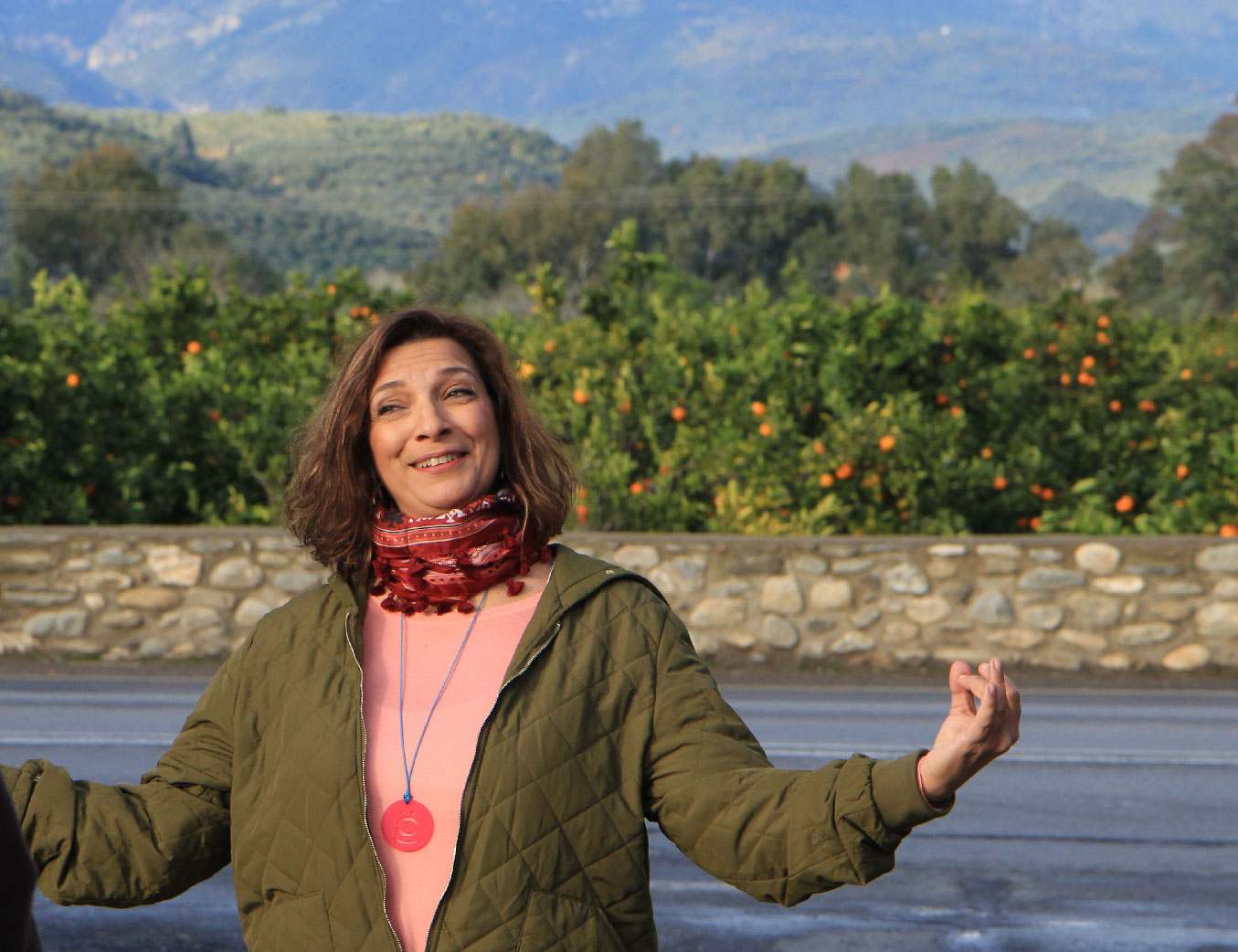 Diane travels to her family's native island of Ikaria, where locals are 10 times more likely to live to 100 than Americans. Diane's young 85-year-old neighbors share homemade wine and a lesson in making wild herb teas.
Flavors of Longevity – Ikaria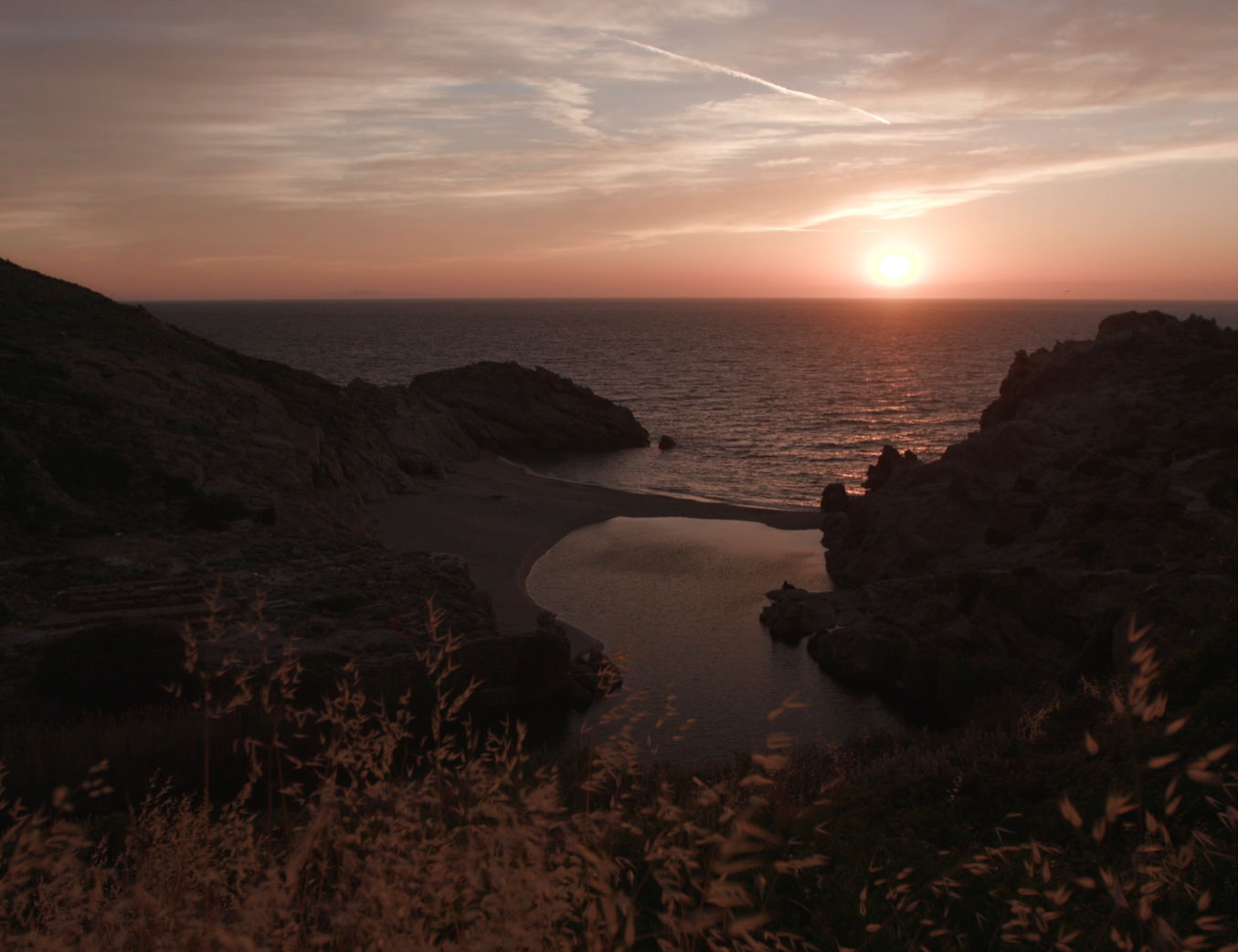 Diane explores the ancient grains that Greek cooks still love to use. Learn how to make the classic Cretan barley rusk (twice baked bread) called paximadi. Seasonal vegetables, green apples and mint add a pop of freshness to an easy bread salad with these rusks.
Ancient Grains for Modern Cooks

Emerald green Greek extra virgin olive oil is the star of this show, as we watch it flow from tree to kitchen with a stop in between at the massage table. Diane takes us on a journey to the stunningly preserved town of Monemvasia in the Peloponnese.Greece's liquid gold transforms a simple vegetable medley into a luscious dish and slips between the folds of billowy rice and greens in a succulent pilaf spiked with a squeeze of lemon juice. Olive oil gives dessert a distinct character too.
Olive Oil Everything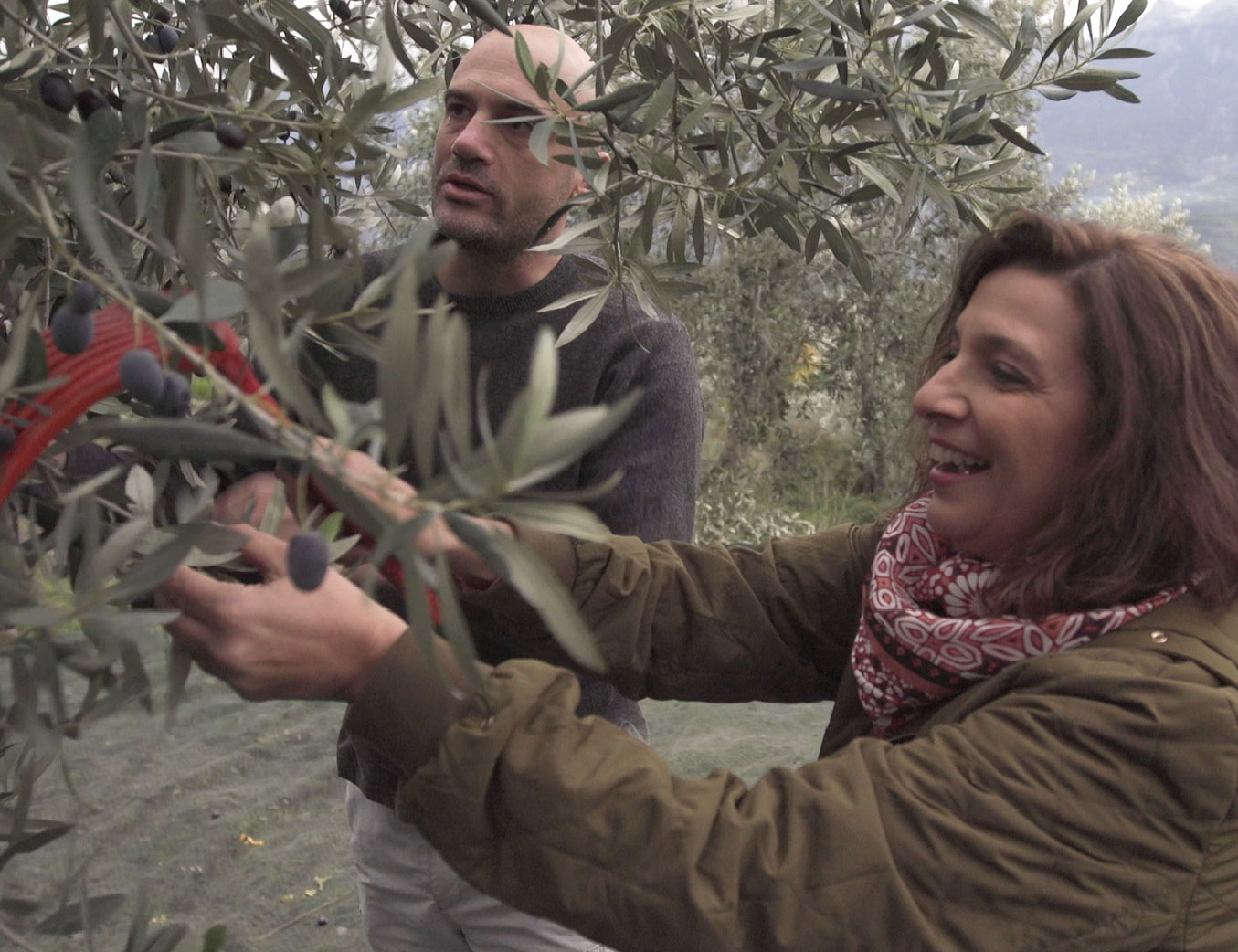 Diane explores the meze tradition of small plates of vibrant food meant to be shared. In Volos, she meets up with a Meze meister who creates traditional meze dishes and heads off for a sip and a bite to a cutting-edge restaurant where they push the limits of meze.
Meze Society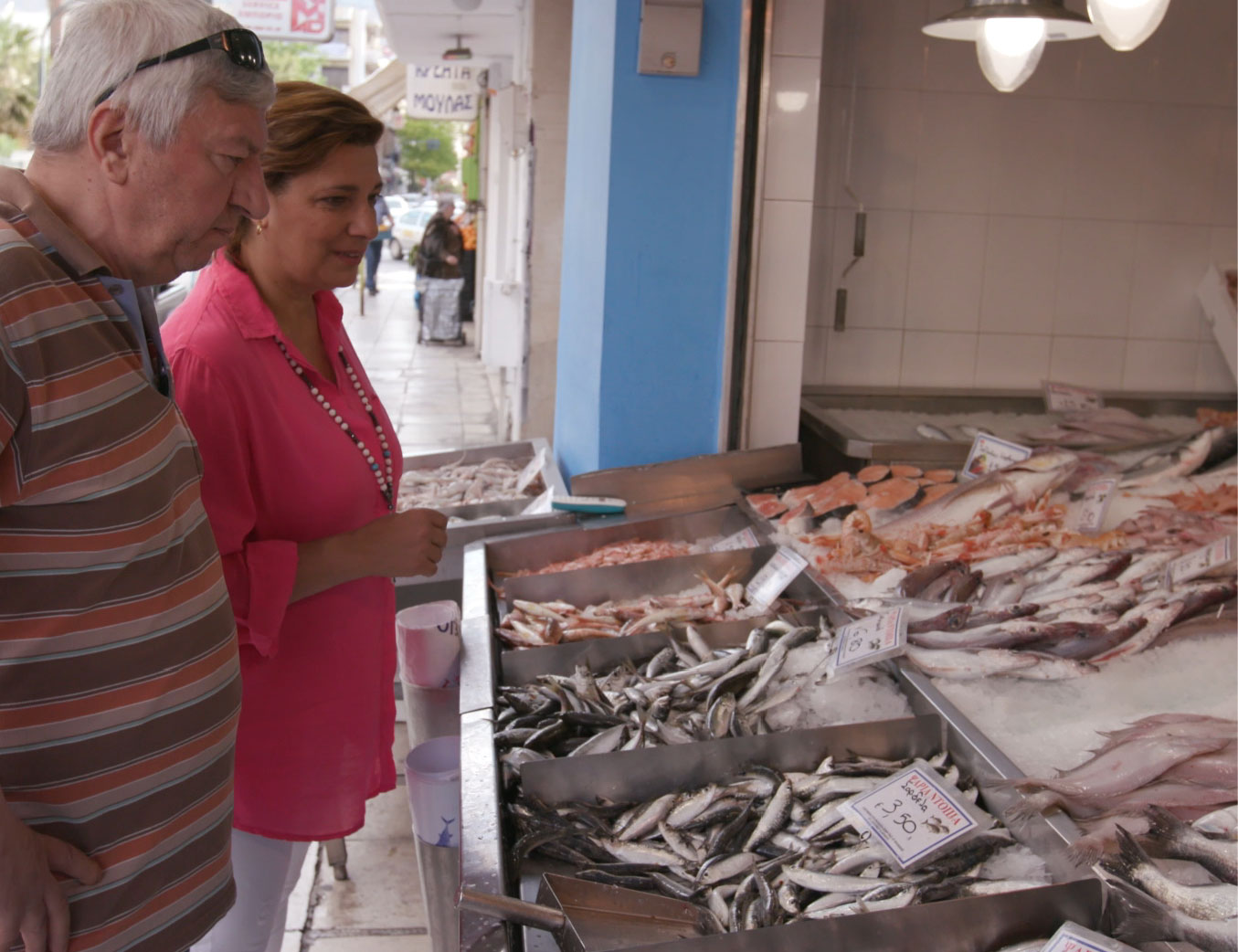 Go on a picnic at a vineyard in Naoussa where one grape dominates the table: the local Xinomavro (pronounced xee NOE ma vroe), one of Greece's noblest reds. This delicious, tannic wine pairs perfectly with a cheese and spice stuffed leg of lamb and is the key ingredient in succulent red wine and sage potatoes.
A Bite of Greek Red Wine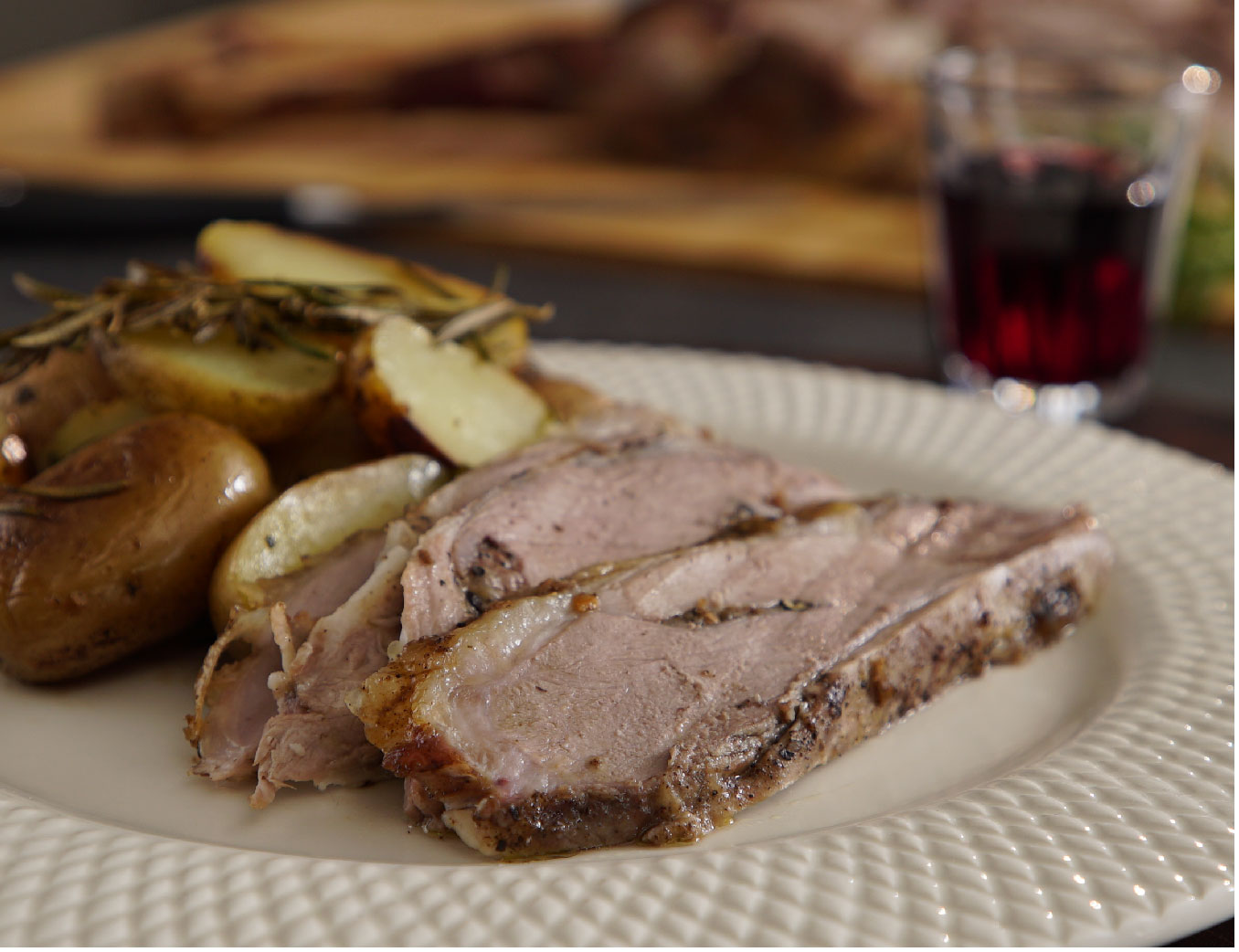 Diane travels to Lesvos, one of Greece's most fascinating and easternmost Aegean islands, where the characteristic generosity of spirit almost won a few locals the Nobel Peace Prize. The crossroads of history play out on the table in Lesvos, where the waters overflow with renowned sardines and shellfish and islanders count dozens of eggplant dishes as traditional fare. 
The Lesvos Spirit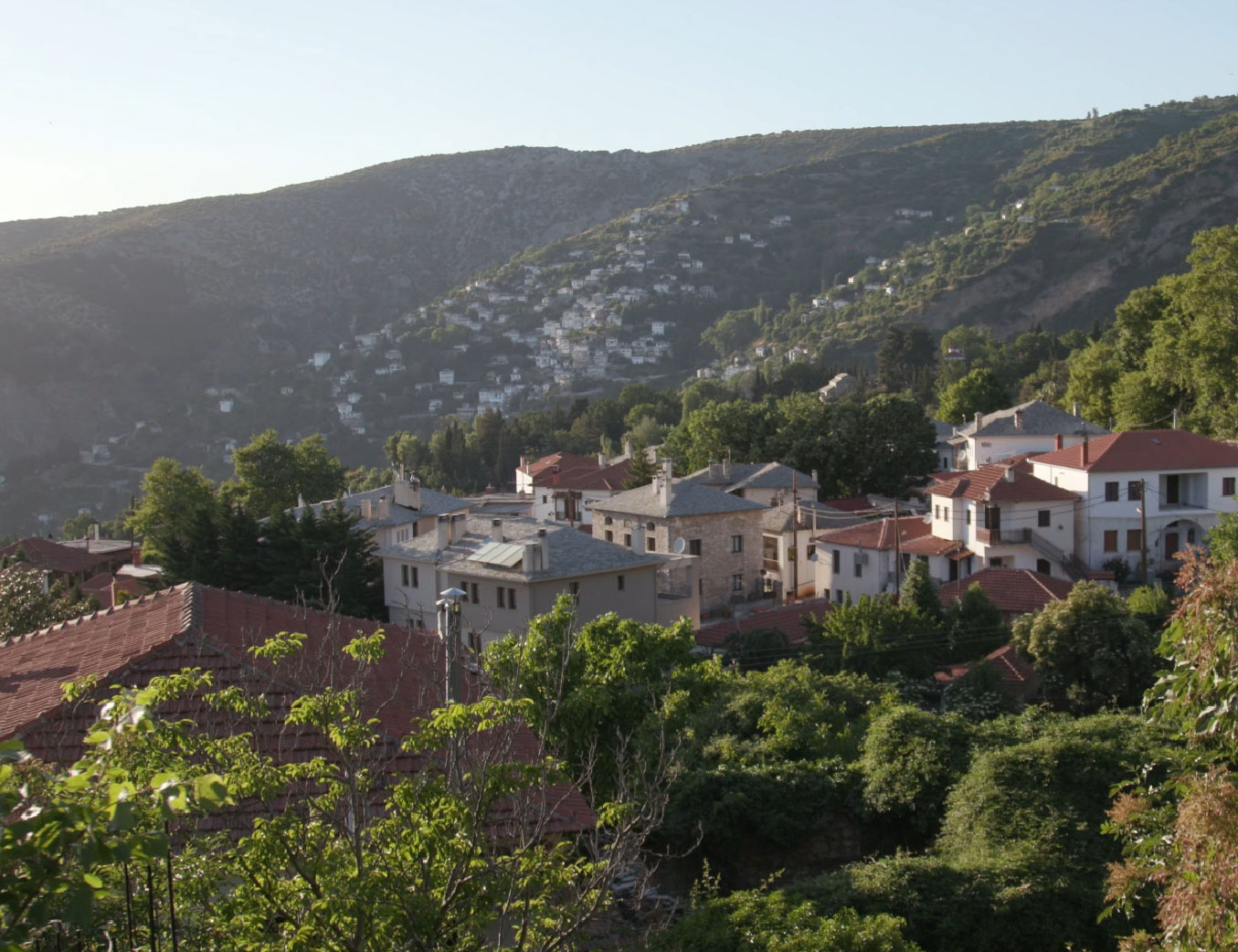 Grass-fed takes on a whole other dimension here in Epirus, Greece's untrammeled northwestern mainland, where sheep and goats graze in the lush green mountains.Here, Diane follows the country's best-known cheese, feta, from its artisanal roots to modern state-of-the-art production. She explores a range of other sheep and goat milk cheeses that are new to most Americans. Diane visits a shepherd in the villages called Zagorohoria and makes farmhouse cheeses with a local friend Vassilis Paparounas. 
Greek Mountain Cheeses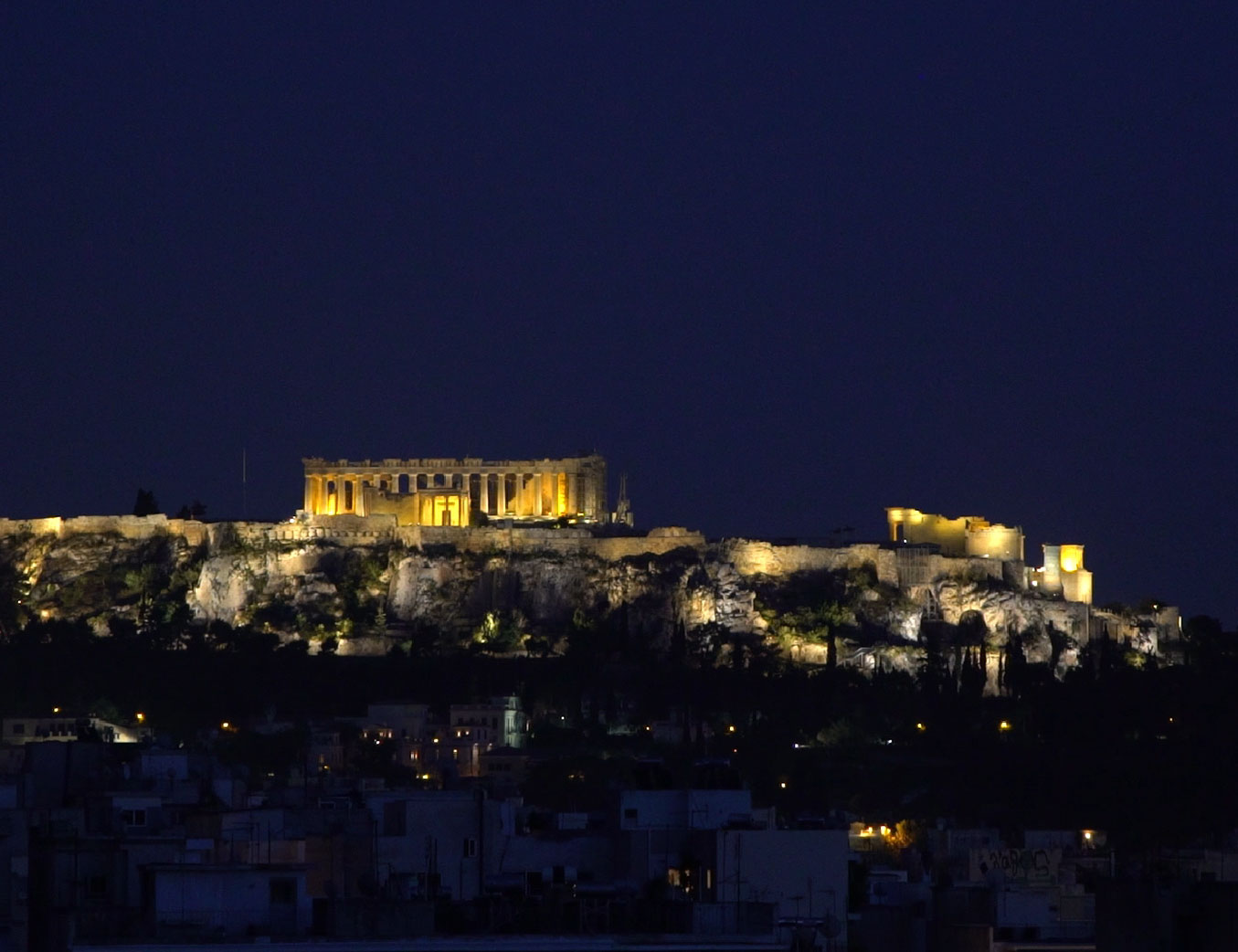 Diane celebrates the intensely flavored food and unique wines of one of Greece's most breathtaking islands, Santorini. Diane hops in a boat to pick capers on this volcanic island. Back in the kitchen she cooks sea bass with briny capers and a dash of minerally Santorini wine and serves the delectable fish dish with fava, a velvety yellow split pea puree classic in Santorini.
Santorini: Flavors of a Volcano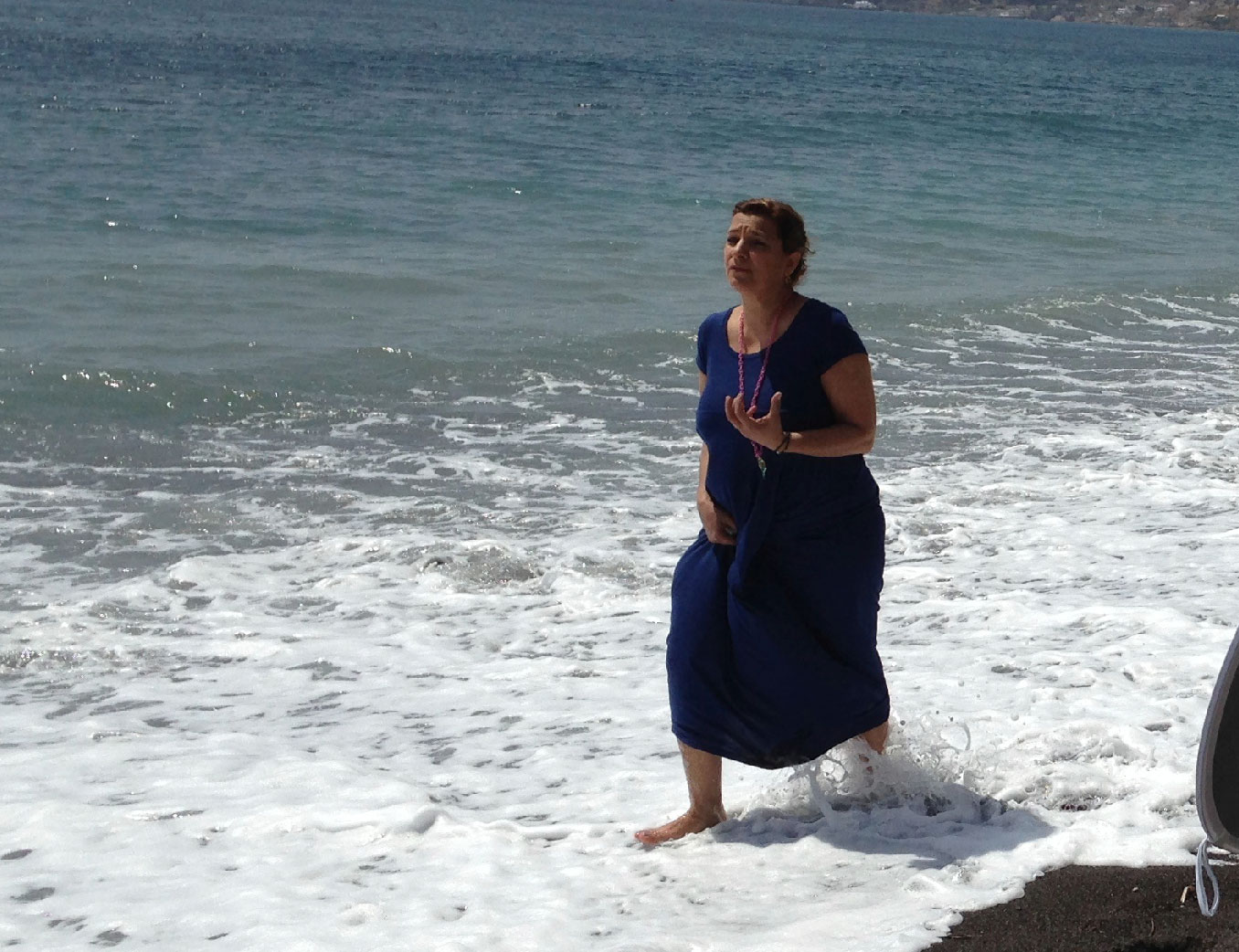 Is there a Greek dish more iconic than Spanakopita, spinach pie? Diane follows the fillo flake trail from a New York City diner to the remote Greek countryside to explore the origins of fillo pies. She proves that making homemade fillo is a lot easier than it seems and demonstrates how to transform the flaky pastry into a classic spinach pie. We see how a traditional cheese pie is made and visit one of the oldest artisan fillo makers in Greece. Store-bought fillo is the perfect shortcut for Diane's deliciously easy chicken pie.
Life Of Pie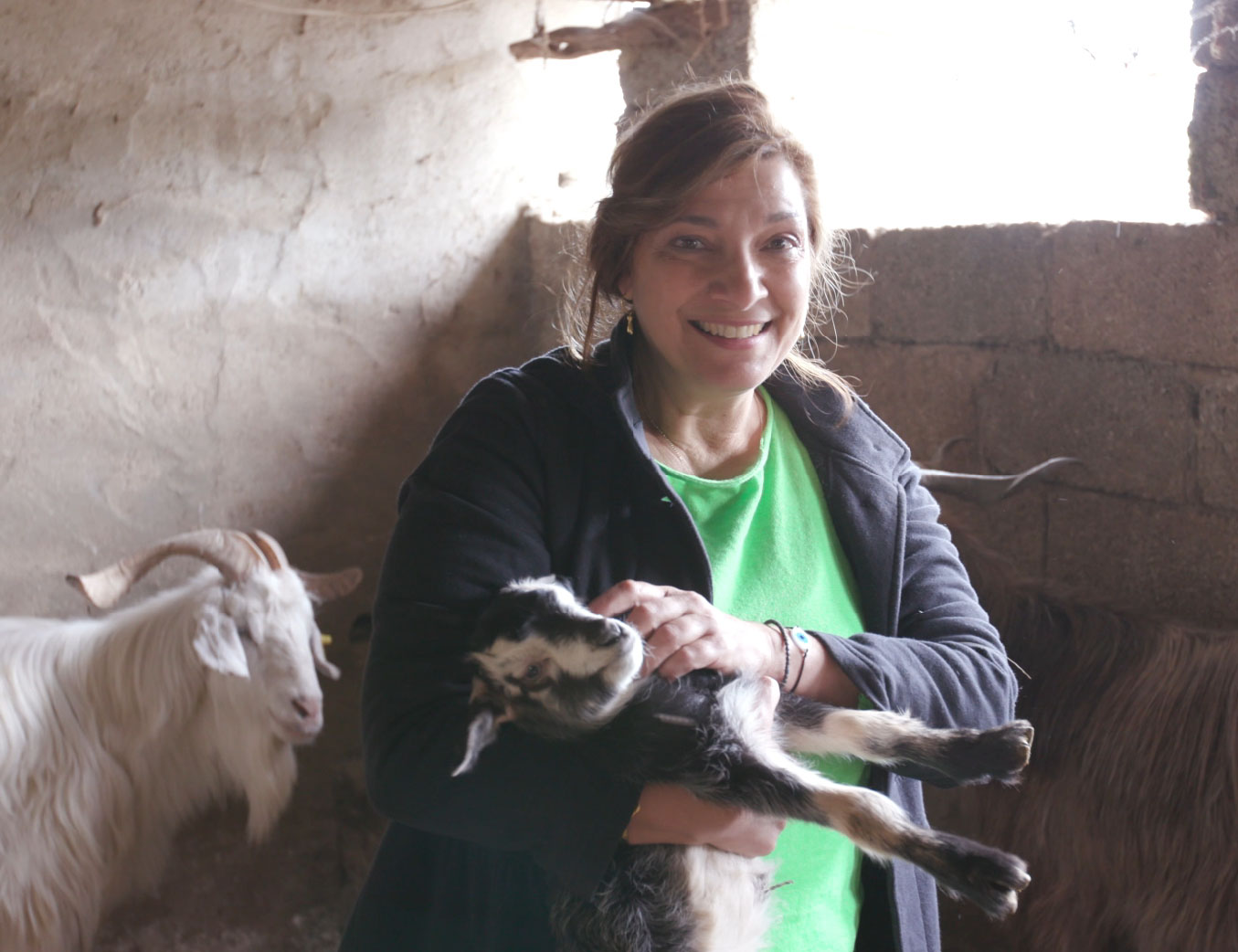 Diane visits the source of the well-known Mediterranean diet: Crete. A hearty, soul-satisfying breakfast grain called hondros, or cracked wheat, gives a great start to the day. For a glimpse of village life, she follows a local family's daily routine of working the land and cooking up a storm and meets an unusual farmer who lives the way people did on Crete a hundred years ago.
Crete: Mother Of The Mediterranean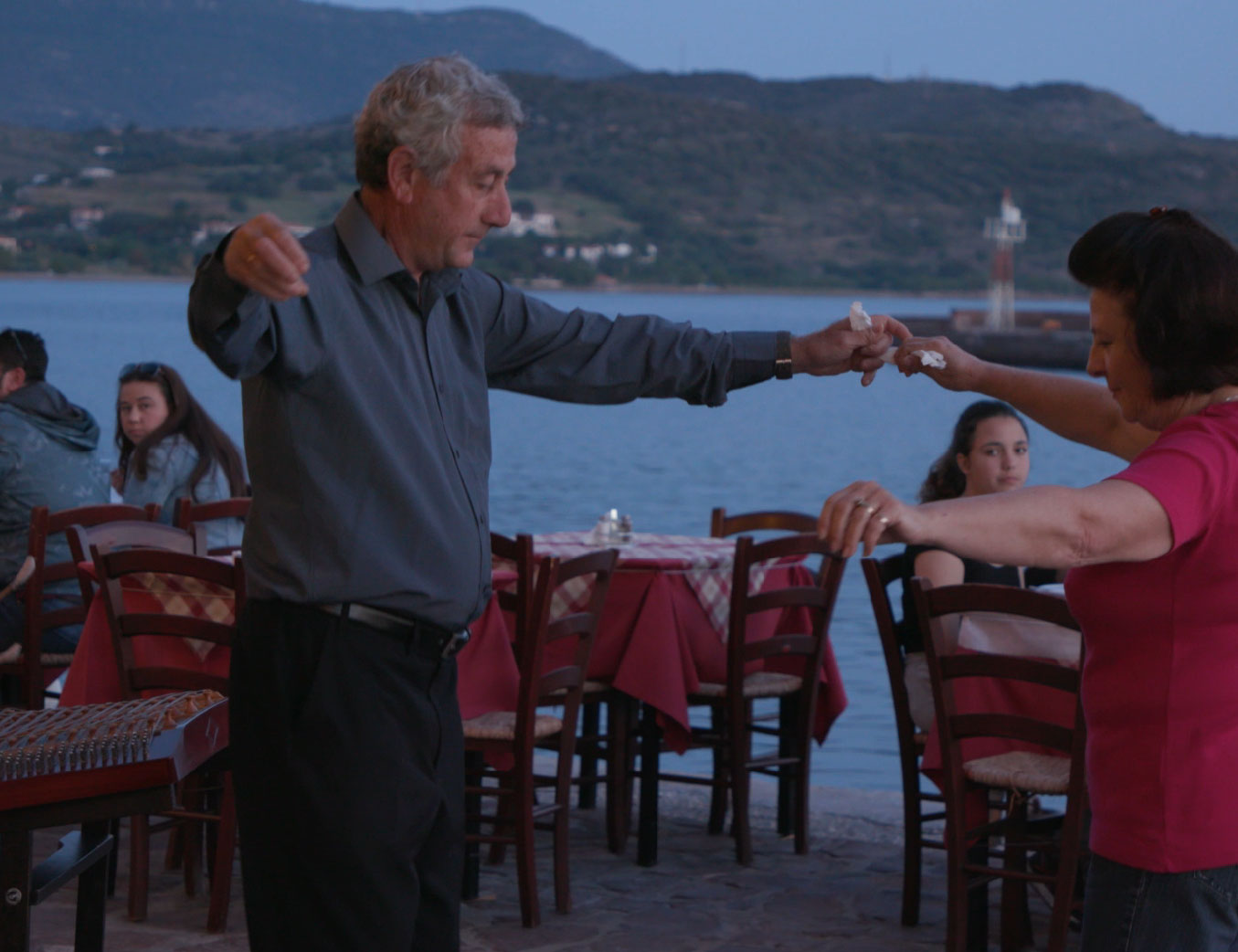 Diane goes off the beaten path to lush Mount Pelion in Central Greece in search of ways to preserve nature's incredible bounty. Preserves of every kind are the starting point for so many dishes here, from whole apples and almonds put up in sugar syrup to wild pistachio shoots pickled in vinegar.
The Centaur's Kitchen: Preserving Nature's Bounty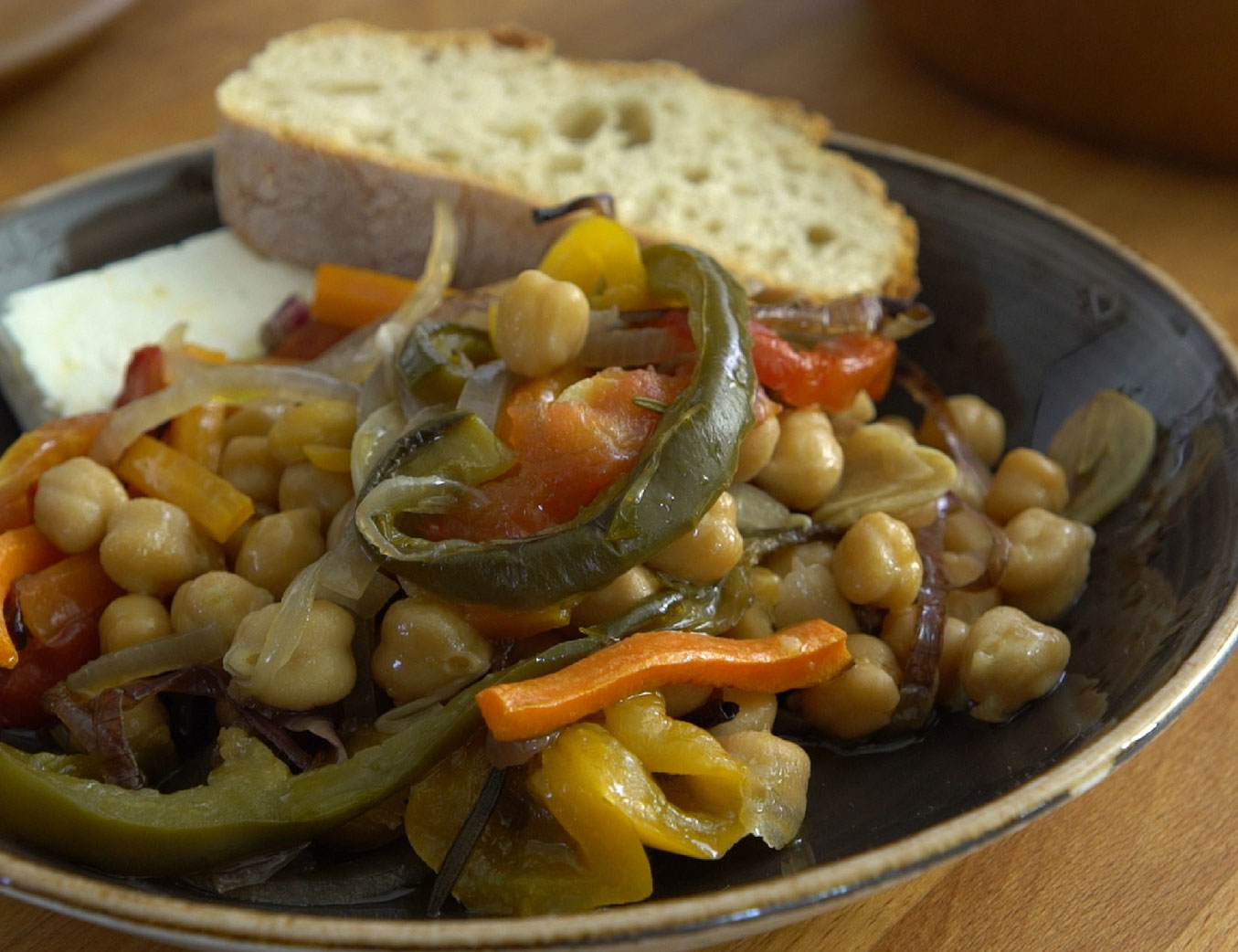 GALLERY