Open Fire | Tues at 5:30P & Thurs at 8P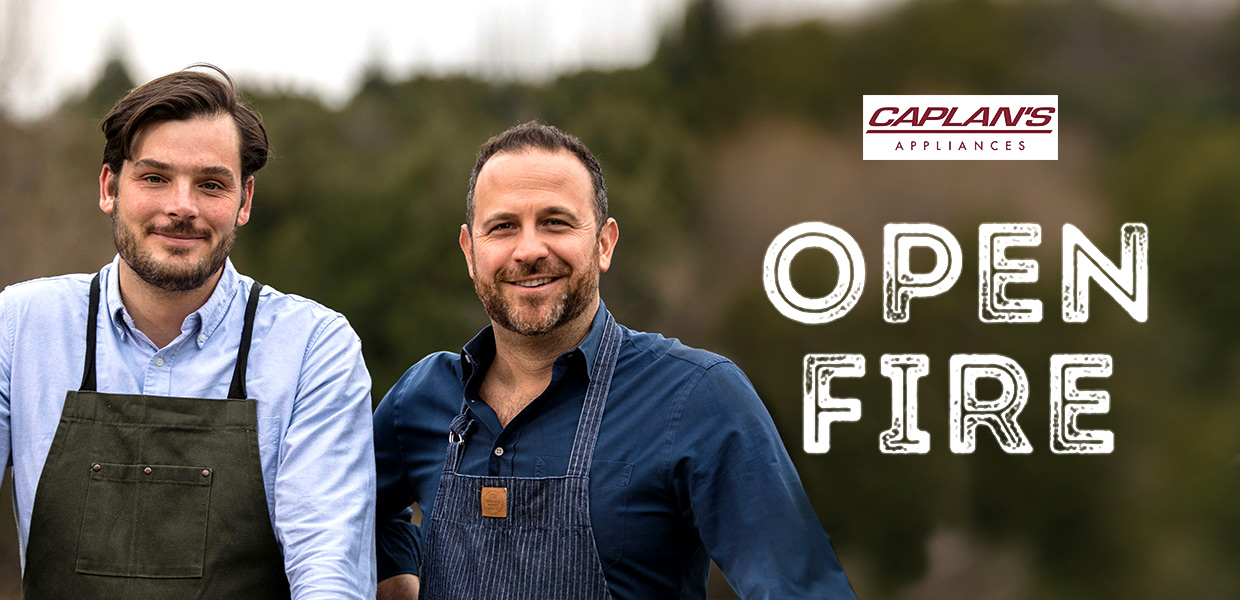 OPEN FIRE  is a rustic outdoor cooking series featuring acclaimed Chefs Rob Rossi and Craig Harding creating delicious, innovative dishes over multiple fires.
The series spans all four seasons as the Chefs heat things up in the fresh days of spring through to the crisp cold of snowbound winter.
As more people than ever before are cooking at home with close friends and family, OPEN FIRE provides incredible cooking recipes and tips for slow-roasted dishes and searing specialties.  With a relaxing and chill vibe in front of the crackling fires, Chefs Rob and Craig make OPEN FIRE a warm welcome to the great and hearty outdoors.
Rob Rossi & Craig Harding release New Series Open Fire- Coming Soon to TLN TV