Opening Canada | Tues at 6:30A, 9:30A, 11:30A, 5P
ABOUT
Celebrate tastes of the true north with Opening Canada. Join celebrity chef duo Rob Rossi and Craig Harding as they eat their way across their home and native land making stops in The Laurentians, Montreal, Toronto, Saskatoon, the Blue Mountains, Whitehorse and Vancouver to celebrate Canada's diverse food culture from coast to coast.

Chefs Rob Rossi and Craig Harding embark on an epic food tour across Canada and the first stop is the majestic Yukon. In Whitehorse, the Chefs discover an emerging food scene and the incredibly talented people behind it. After a walk around the city, they enjoy a delicious lunch of salmon and ribs before hitting an amazing local cocktail bar. Then it's time to drive into the wild and experience the Inn On The Lake.
WHITEHORSE, YUKON
Episode 1

The Yukon adventure continues as Rob and Craig head out onto beautiful local lake hoping to haul in lake trout. Then it's time to cook a lavish dinner for the new friends that they have made. Using local fish and ingredients, they create a feast for the ages. After the cookout, it's time to travel south to their next destination. One of the most beautiful cities in the world: Vancouver.
WHITEHORSE, YUKON
Episode 2

The Chefs travel to stunning Bowen Island on the ferry. There they meet up with an old friend who takes them to a deserted island. There they cook local crab on an open fire against a stunning backdrop of islands and deep blue water. Back on the mainland Rob and Craig get to experience KissaTanto, an incredible Vancouver restaurant that fuses Japanese and Italian and was named best new restaurant in Canada.
VANCOUVER, BC
Episode 3

In the 'Paris of the Prairies' Rob meets up with Dale Mackey, an old friend who edged him out on Top Chef Canada Season 1. Dale is turning Saskatoon into a foodie destination along with his Co-Chef Nathan Guggenheimer. Rob and Craig get to eat an awesome locally sourced feast at their downtown hotspot Ayden Kitchen and Bar.

The next day they check out a family farm on the prairie for local products before cooking an epic meal of their own. Downtown, on the banks of the South Saskatchewan, our chefs treat Dale and his friends to a locally inspired barbecue.
VANCOUVER, BC
Episode 4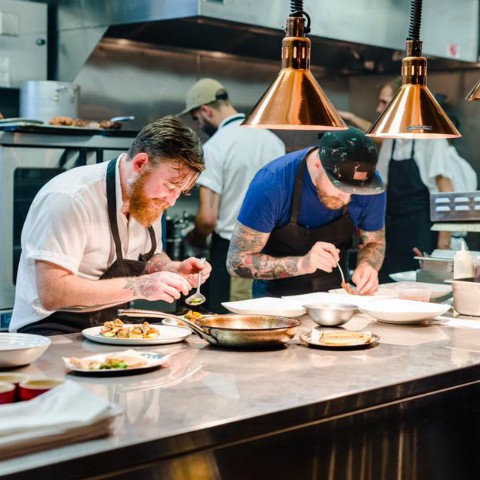 It's fall in Ontario, one of the most beautiful and delicious times of the year. Chefs Craig and Rob tour this stunning area in search of autumn bounty. They also drop into Bruce Wine Bar where their friend Chef Shaun is cooking amazing food and using all the incredible local ingredients that surround him. Together they make their way to spring fed pond at a natural fish hatchery. There they cook up locally raised trout and rabbit on an open fire.
BLUE MOUNTAINS, ONTARIO
Episode 5

One of the oldest cities in Canada is also one of the best foodie destinations in the world. Chef Rob and Craig are excited to experience the city and all the delicious food it has to offer. Their local guides are renowned Chefs Michele Forgione and Stefano Faita who take them on a food tour of Montreal's Little Italy.
From there they visit the renowned Jean Talon market to stock up on amazing local ingredients.
That night Chefs Rob and Craig invite their friends over for a classic winter fondue party using rustic Quebec cheeses.
MONTREAL, QUEBEC
Episode 6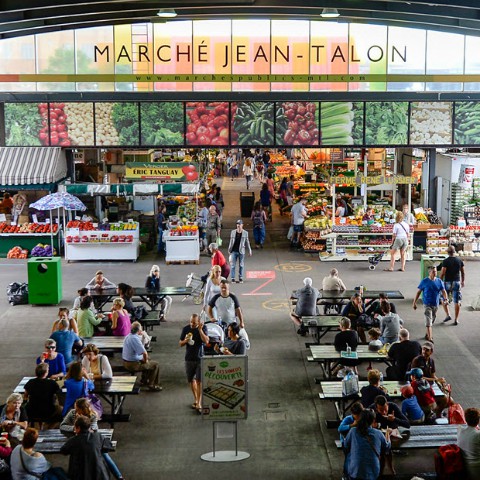 After heading to Montreal's bagel mecca, St-Viateur Bagel, the Chefs travel outside of Montreal into the winter wonderland of The Laurentians. First stop is a rustic bakery, Merci la Vie that is making some of the best bread in the province.
They move on to a stunning old Quebec cottage where they get a chance to cook an Italian lunch that includes a homemade layered lasagne passed down to Chef Stefano Faita through many generations of his family.
THE LAURENTIANS, QUEBEC
Episode 7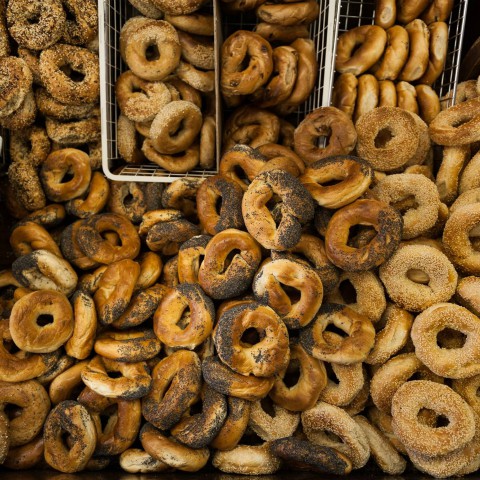 Toronto is one of the most diverse cities in the world and has an amazing food scene to match. It's also home for Rob and Craig and the location of their restaurants.
With the advantage of a local perspective the chefs set out to sample up and coming establishments. The first stop is Eat BBK, a Bangkok street food restaurant. Where they get a crash course in Thai cooking. The next stop is Mattachioni for some of the best wood fired pizza in town. It's a warm summer day, which also means it's time to bbq and for that the Chefs head to Woodbridge for a backyard cookout with their friend Tony and his family.
As this classic celebration of Canadian food comes to a close Chef Rob and Craig look back on an incredible tour and agree that Canada is truly one of the best countries in the world.
TORONTO, ONTARIO
Episode 8