A TLN Media Group commissioned series of TV specials entitled Speaking Freely will air Sundays at 8:00 PM ET starting 24 April 2022 on TLN TV.
The series of one-hour specials is hosted by Dr. Rafael Gomez, Professor of Employment Relations at the University of Toronto, and produced by Render Media at the TLN Media Group Studios in Toronto's Columbus Centre, with additional contributions from guests across Canada.
Speaking Freely examines the past, present and future of Canadian democracy and our multicultural society. Where have we come from, where are we now and where are we going? To address these questions, we interview regular citizens and experts who are willing to speak freely about the issues that matter to Canadians.
Speaking Freely: Episodes
Is The Media Becoming the Message?
Has traditional media lost its relevance for most Canadians and does the rise of independent journalism point to a brighter future?
Guests: Jamil Jivani; Jen Gerson; Tara Henley
Who Stands on Guard for Thee?
In 1961, a young Canadian hero named Frances Oldham Kelsey stopped the approval of Thalidomide in the US saving thousands of lives…in Canada, however, we allowed pregnant women to take the drug. Have we learned anything since then?
Guests: Alvin Law; Dr. Nancy Olivieri, Dr. David Healey
Are We Running Roughshod Over Democracy?
How well have Canada's democratic institutions held up during the past two years? Has the pandemic provided a convenient cover for the weakening of accountability and public voice?
Guests: Dave Meslin: Cara Faith Zwibel; Geoff Kettel
Never Say Never Again – The History of Internment in Canada
As we witness the awful scenes of war and displacement in the Ukraine, did you know that during WWI Canada interned around 80,000 people, mostly Ukrainian Canadians under the authority of the War Measures Act. Many were also obliged to register as "enemy aliens" during the war. The same thing happened again during WWII to Japanese, Italian and Jewish Canadians of German descent. Who's to say it can't happen again?
Guests: James Malizia; Julie Doganieri; Prof. Roberto Perin
Inflation Nation – Is Inflation Out of Control in Canada?
Less than a year ago we were being told by government officials that the problem with our economy was the threat of deflation. Now that gas is approaching 2 dollars a litre, housing prices are through the roof across the country, and food prices skyrocketing, does anyone doubt that we are in an inflation spiral?
Guests: Prof. Moshe Lander; Prof. Alicia Eads
Canada's Covid Exit Strategy – What Can Be Learned from the Past Two Years?
The pandemic began with a simple catch phrase – "two weeks to flatten the curve". Two years later we ask the question, have decision makers learned anything about how to handle the next public health crisis?
Guests: Dr. Jennifer Grant, Prof. Trudo Lemmens; Prof. Dionne Pohler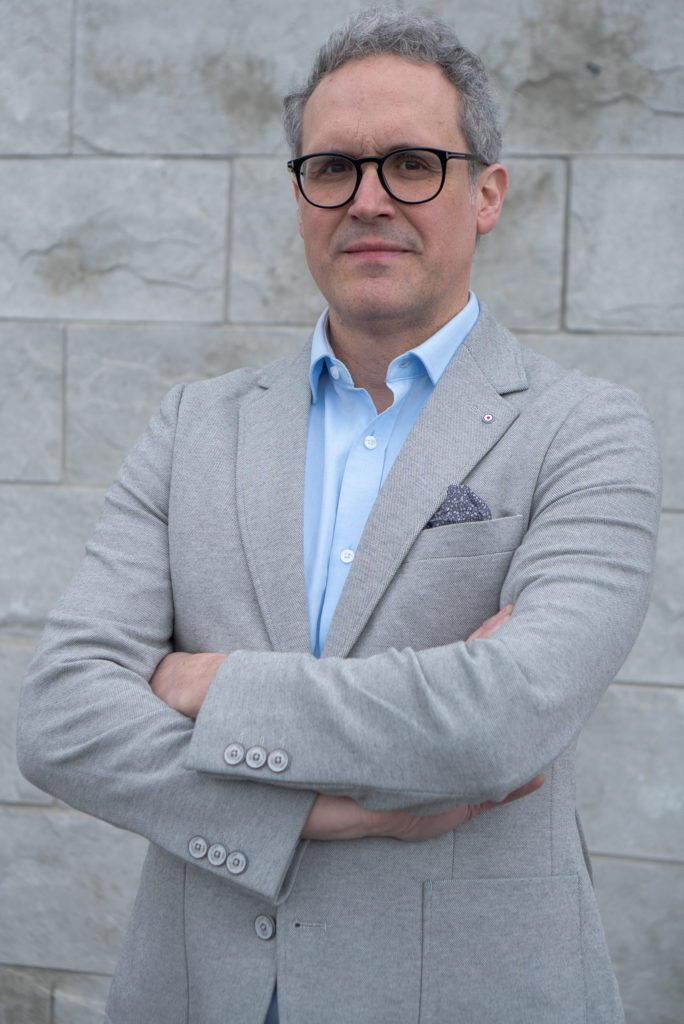 Dr. Rafael Gomez
Rafael Gomez is a Full Professor of Employment Relations in Human Resources at the University of Toronto. Many of you may know Rafael from his many publications. Others may have seen or heard him in the media as he has been a frequent guest on radio, TV and other media. Prof. Gomez received his Bachelors in Economics and Political Science from Glendon College, a Masters in Economics and a PhD in Industrial Relations from the University of Toronto. He went on to teach at the London School of Economics and has held Visiting appointments internationally at Moscow State University, University of Munich, University of Zurich, the Central Bank of Spain among others. He returned to the University of Toronto as Associate Professor in 2009 and as Full Professor in 2020. Prof. Gomez's many research interests include small-scale entrepreneurship, worker preferences for workplace representation and the effect of demographic change on labour markets and economic institutions. He has co-authored and co-edited 4 books and over 70 articles and chapters in prestigious academic publications. In 2013 his book The Little Black Book for Managers was published by Wiley and became a UK business book bestseller. In 2015 his book Small Business and City: The Transformative Potential of Small-Scale Entrepreneurship was published by Rotman-UTP press and in 2019 his book The Everyday Leader was published by Bloomsbury Press.