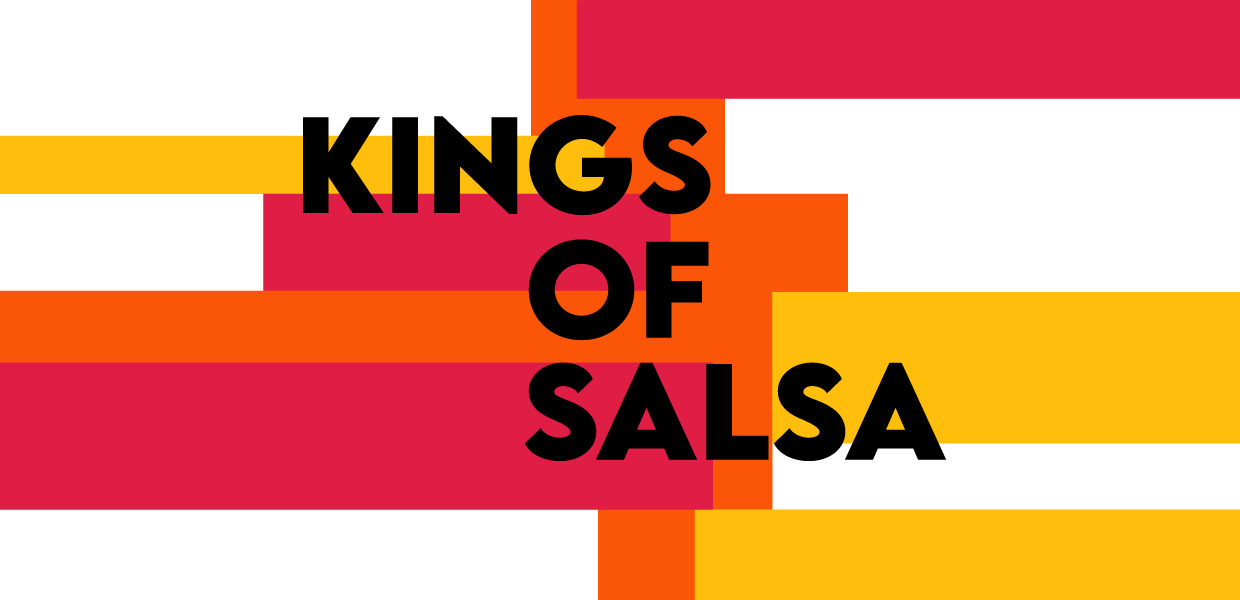 ABOUT
A musical extravaganza sure to entertain viewers of all ages and backgrounds, Kings of Salsa places the spotlight on and celebrates the talent, vibrancy and artistic excellence of today's Latin artists in Canada.
This two-hour Variety/Performing Arts TV showcase features some of Canada's most popular Latin musicians and bands performing at the 18th edition of the Salsa in Toronto Festival in July 2020 including; La Borinqueña Orchestra, Salsotika, Bachata Swing, Salseros with Attitude, and Samba Squad, and the sizzling moves of Toronto's best dance companies; Steps Dance Studio, Araguacu, AfroLatino, Soul2Sole, Los Salsomanos, Shum de Salsa, and Oscar Naranjo Productions. 
CAMILA GONZALEZ
Colombian-Canadian TLN TV personality, journalist, model and activist Camila Gonzalez is ready to add colour to the lives of all Canadians as the host of TLN's SERIE A Italian League Soccer Halftime Show.
A beauty pageant titleholder, Camila was crowned Miss International Canada 2018 and represented Canada at Miss International 2018 in Tokyo. In her spare time, she is an ambassador for Operation Smile Colombia and works with the foundation to help fund cleft repair surgeries for children.
ARAGUACU DANCE COMPANY
Araguacu is a native Taino word that translates into "the sacred people". Through an emphasis on cultural traditions, embodiment of music, movement and it's expression - Araguacu Latin Dance Company was born.
Araguacu is a professional dance company that was founded in 2013, in Toronto, Canada, by Directors Geo and Kim. It is a fusion of diverse cultures and talents that aims to stay true to the origins of dance, while fusing it with their own unique style of expression.
The company specializes in teaching Bachata, and Mambo/Salsa On2. Their unique and impactful teaching methodology helps dancers find their fire, and develop the perfect blend of technique with flavour. Their high energy classes and performances have quickly made Araguacu one of the most highly requested companies from Canada.
AFROLATINO DANCE COMPANY
Albena de Assis grew up in Luanda, Angola where, as a child, she started studying ballet and modern dance at the National School of Dance. She later moved to Portugal to study Computer Engineering but continued her dance training in ballet with Fernando Lima. After moving to Toronto she started salsa dancing in 2001, studied with some of the best salsa and Afro-Cuban instructors in Toronto and taught as senior instructor for United Salseros for two years. Some of her most influential teachers are Sarita Leyva (Afro-Cuban, cabaret), Ana Machado (Afro-Cuban), Teddy Olaso (north american style salsa), Yacelis Sanchez (Afro-Cuban, Cuban folklore), Félix Pupy Insua (Afro-Cuban), Mayara Santos and Carlinhos do Salgueiro (samba), Fernando Lima and Stelio Calagias (ballet).
In 2005 she founded AfroLatino Dance Company, a company dedicated to the performance and instruction of the dances of Afro and Latin origin, from her native Angola (kizomba, semba, afrohouse), to Cuba (salsa, Afro-Cuban, rumba), Brazil (samba) and more.
BACHATA SWING
A live music band composed of some of Toronto's best bachata musicians from the Dominican Republic, Chile and Ecuador. The passion for bachata and merengue runs in the veins of each of the members which can be felt and seen in their music and performances.
LA BORINQUEÑA
La Borinqueña is a salsa band in Toronto with an authentic sound and hard beating tunes focused on the dancer. Created in 2017, La Borinqueña has already made a name for itself among musicians and audience. The Orchestra's main style is influenced mainly from Puerto Rican salsa style and singers. The style is relaxed yet with intense rhythms, strong horn arrangements and catchy singer lines, producing an authentic blend of conservative and aggressive salsa style.
Led by bassist Ruddy Bolaños, an active and in high demand bassist in the Latin scene, Ruddy has been working in the Toronto scene since the early 1990's, also across Canada and United States with different artist. Ruddy has worked and played along with many International artists such as Ismael Miranda, Tito Rojas, Eddie Santiago, Son de Cali, Roberto Blades, and has recorded on many CD's with elite local artist such as Luis Mario Ochoa, Conjunto Lacalu, Amanda Martinez, Cassava Latin Orchestra, Miguel De La Bastide, Angel Luis Marquez, Yani Borrel, Orchestra Fantasia and many other projects. La Borinqueña is composed by experienced musicians from many parts of Latin America and Canada, recently released their first original single "Dejame Ya" and working.
GIOVANNI TORRES & LOS SALSOMANOS
Giovanni Torres (DJ Gio) was born and raised in Medellin, Colombia. He pursued his dance career as a performer, instructor, choreographer, judge, and founded a well-known dance group in Toronto, "Los Salsomanos". Besides holding a dance maestro title, Giovanni has DJ'd and taught internationally. His guest appearances include Salsa Congresses and Festivals across Canada, the United States, Europe and Colombia. He also represents some of Toronto's finest nightclubs.
OSCAR NARANJO
Oscar Naranjo discovered his passion for Latin dances when he was only 16 and continued to improve his skills by training with world-renowned dance instructors.
Oscar has been performing, teaching, and competing since 1989 and has an extensive background in dancing salsa, tango, cha-cha-cha, bachata, merengue, and cumbia. He has been awarded first place in 25 salsa competitions and crowned Vice World Champion at the Miami World Federation Championships in 2003. Oscar Naranjo Productions is a fresh and exuberant dance troupe which thrives on high energy and quality performances.
SALSEROS WITH ATTITUDE
SWA - Salseros with Attitude - the bad boys of salsa bringing the freshest salsa vibes with an urban attitude. These boys coming from all corners of the globe, including Panama, El Salvador, Mexico, Uruguay, and Venezuela are bringing the freshest salsa vibes with an urban attitude!
A blend of today's "salsafied" chart toppers along with salsa anthems that will take you way back. Inspired by the sounds of DLG, Victor Manuelle, Ruben Blades, and many more, SWA compounds their decades of collective experience to deliver a unique sound that mixes salsa's traditional roots with today's latino pop culture. They have shared the stage with salsa royalty like Charlie Aponte and Ismael Miranda among others, and are taking Canada's latin music scene by storm.
From reggaeton to Cuban Son, from old school hip hop to latin trap, soul and R&B to bachata, SWA's motive is to take you back to the future. Add an electric and funky energy and the recipe results in a phenomenal fully live experience that captures audiences from the drop of the first beat.
SALSOTIKA
Salsotika is well known for classic salsa music from the 80s and 90s. Influenced by the Willie Rosario band of the 80s, Salsotika is directed by timbalero Johan Aguirre. This powerful combination makes this band one of the most sought-after salsa band in Toronto.
SAMBA SQUAD
One Heart, One Mind, One Groove. Samba Squad follows the path of the drum from Brazil to Toronto. Inspired by the Escola de Sambas of Rio de Janeiro, the Afro Blocos of Salvador Bahia and the Maracatu nations of Recife and Pernambuco. These influences are mixed with Global Grooves of the African Diaspora and the group's own original ideas. The beats, the grooves, the voices all come together in a seething cauldron to produce the sound of Samba Squad.
SOUL2SOLE LATIN DANCE COMPANY
A dynamic group of professional dancers with the mission to share their passion for Latin Dance. With more than 10 years of teaching experience and success in instructing their students, Soul2Sole continues their journey inspiring students beyond the dance floor.
STEPS DANCE STUDIO
Working from a comprehensive dance syllabus designed by Jennifer Aucoin and refined by more than 20 years of teaching experience, our professionally trained instructors are patient, dedicated and passionate about their craft. We offer a complete curriculum of Salsa, Bachata, Hustle and Latin Dance for all skill levels. Start any time – our program is designed to allow students to begin any time, even absolute beginners! Come when it suits your schedule – we have more than 50 classes per week. We offer group classes, workshops, performance classes, dance teams, and private lessons – perfect for absolute beginners, recreational dancers, aspiring performers, and future competitors.
Leave the dance floor feeling great! Join our Steps family and be part of Toronto's most vibrant and welcoming dance community.
SHUM DE SALSA
We have fun dancing...and so will you! Join Shumdesalsa on the dance floor, the street, even the Malecon in Havana - and dance with us! Dailyn Martinez and Robert Brohman started Shumdesalsa in 2016 with the goal of spreading Cuban Casino (salsa) and Afro Cuban rhythms.
Born in Güines, Cuba, Dailyn graduated from the National School of Art and Variety, renowned for developing Cuban artistic talent. Later she danced for the internationally acclaimed Havana Nights performance group. Robert Brohman, a retired rugby player, is an experienced Cuban traveller who smiles the most when on the dance floor at the Casa de la Musica in Havana. He is also a former student of Dailyn's. And he wears cowboy boots.
Shumdesalsa has always been a mobile company with different location for their classes. Presently classes are offered at Lula Lounge, Balance Fitness and Spinal Wellness Clinic. We are so mobile in fact, we have hosted four tours to Havana, Cuba with ElderTreks Travel Agency offering the most genuine Cuban salsa experience.
So what does "Shum" mean? Well, "Shum" is a Dailynism which she uses to express a free spirit of movement with the music, letting go of your fears. And always on time ... just like a Cuban!