The Chef's Bar | Fri at 6:30A, 9:30A & 5P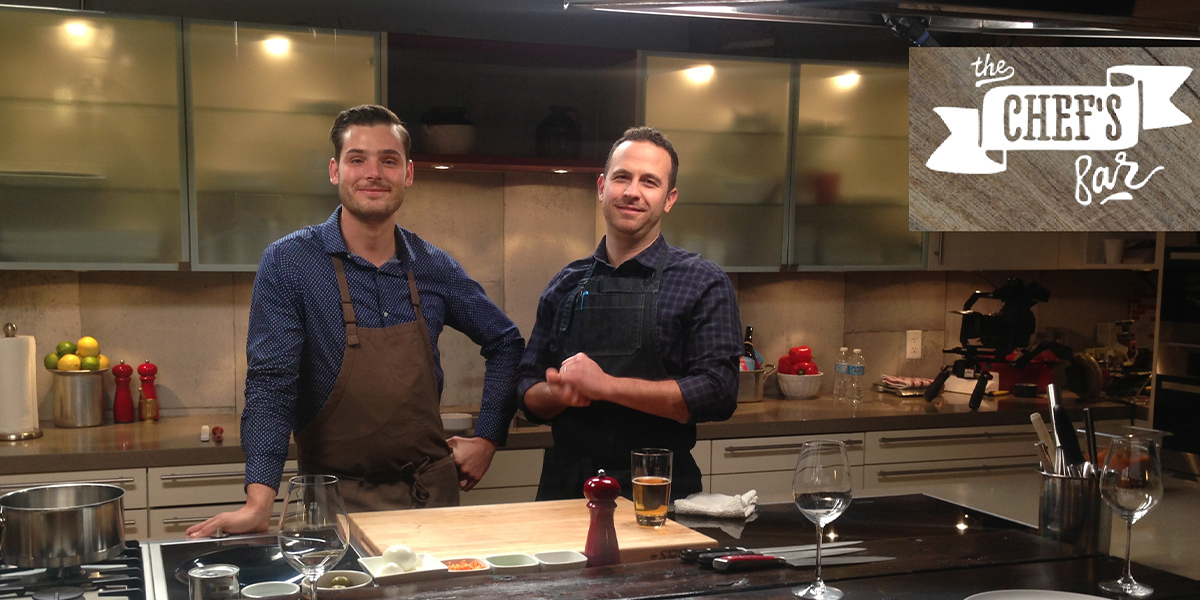 ABOUT THE SHOW
Welcome to a new season of the popular TLN original cooking series The Chef's Bar where top chefs Rob Rossi and Craig Harding cook up delicious feasts for a fun and food loving panel of celebrity guests! Creating dishes from around the world, these two chefs serve up great conversation and delectable tastes.
WATCH

The theme of the episode is Ontario, highlighting some of the food and traditions that Rob and Craig explored on Opening: Canada. After digging into local cheeses they create an amazing main dish of home made Spatzli topped with pan roasted Ontario pork, caramelized apples, shallots, brussel sprouts and radicchio.  

Guests:
Devin Connell  - Cookbook Author, Delica Kitchen 
Afrim Pristine – The Cheese Boutique  
Aaron Bick – Wine expert, owner www.wineonline.ca  
Episode 1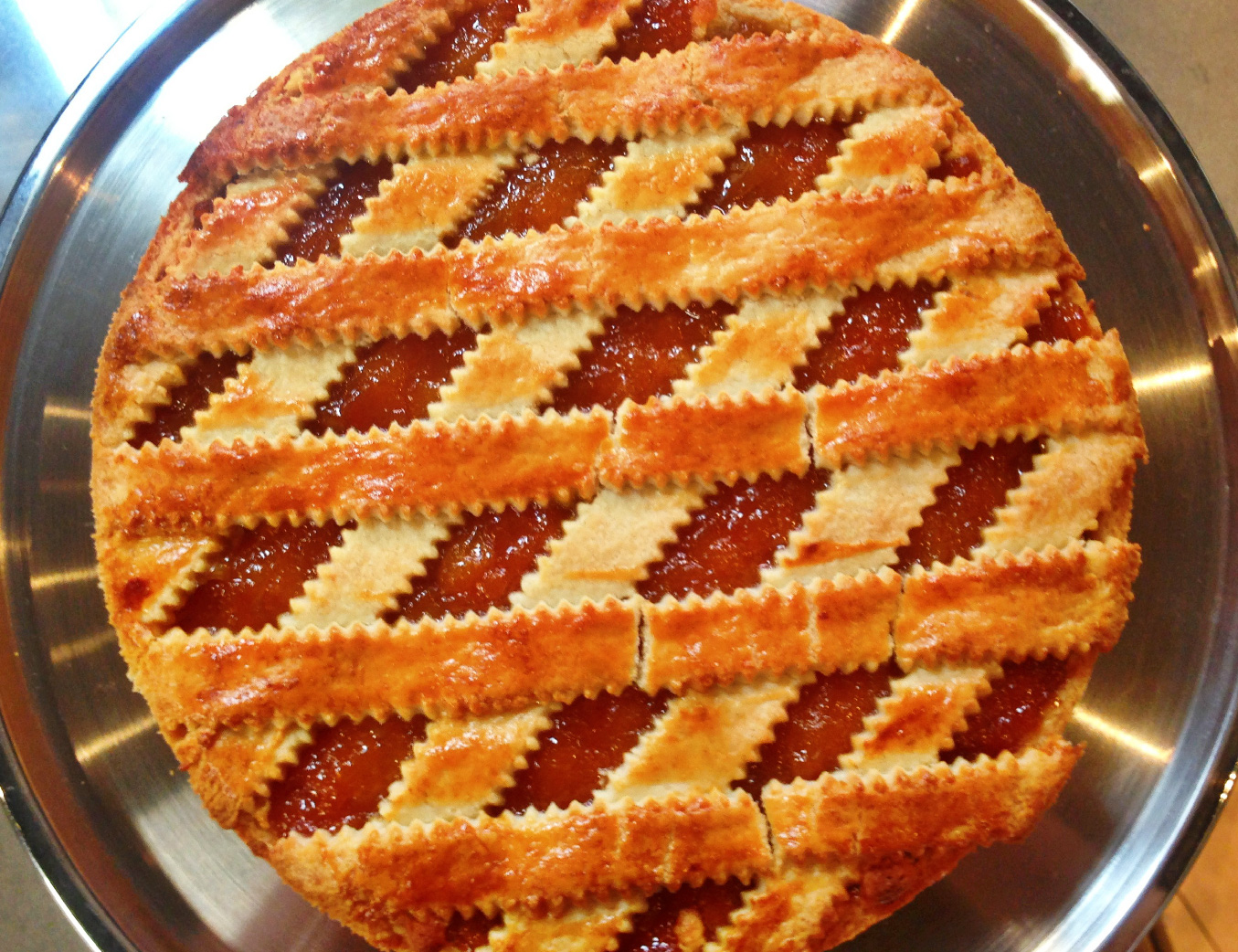 The source of inspiration shifts to British Columbia and the emphasis to seafood. Rob and Craig shuck oysters for the guests before wowing them with crab and mascarpone tortellini served in a crab bisque and topped with fresh crab meat. 

Guests:
Nykeem Provo - Actor 
Julieta Garcia – Open Table 
Aaron Bick - Wine expert, owner www.wineonline.ca
Episode 2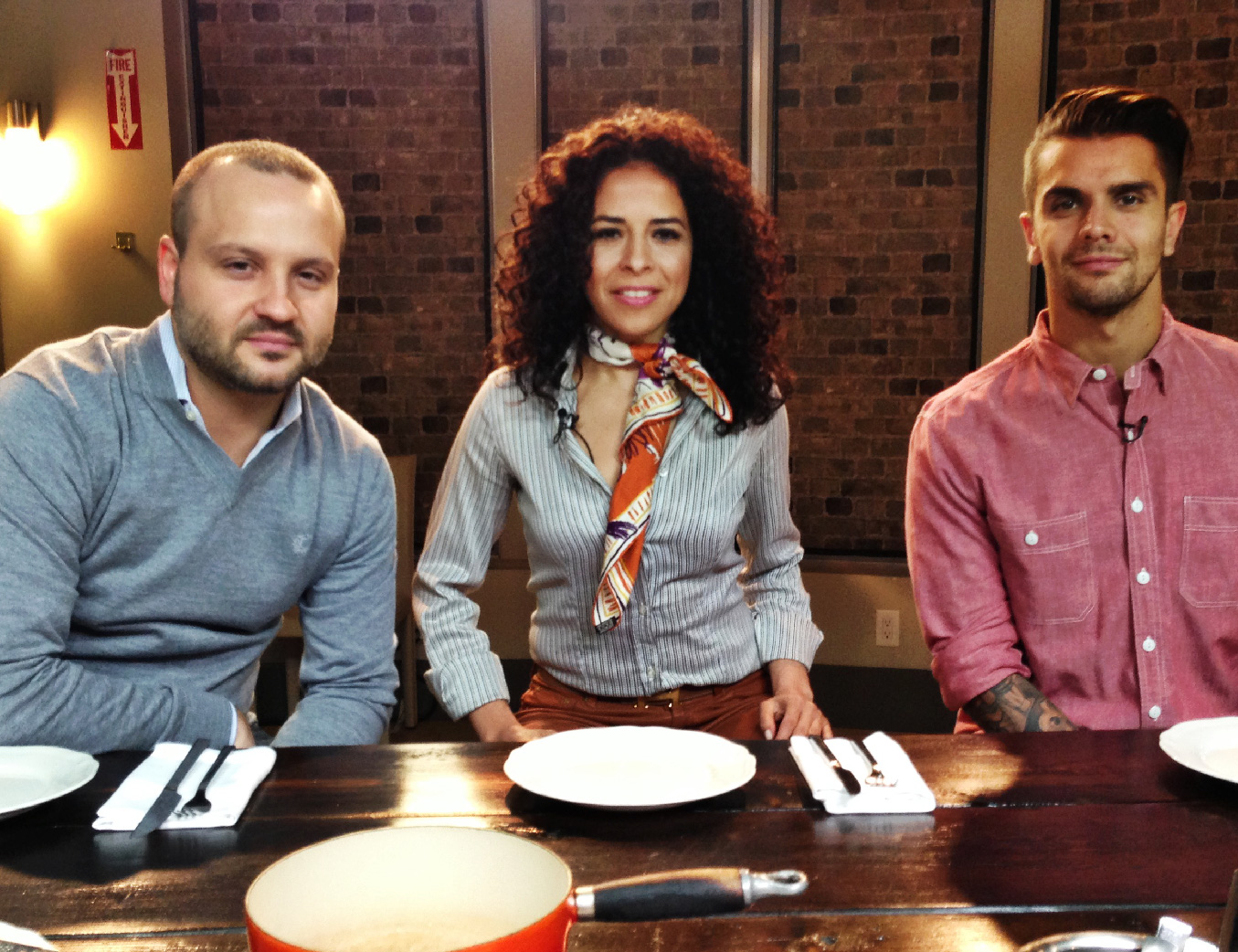 Rob is joined by guest chef Angela Villalta to create a meal with Saskatoon in mind.  The main event is pan seared Cornish hen accompanied by fresh polenta and summer vegetables.  It's all washed down with an awesome pavlova topped with lemon curd and summer berries.

Guests:
Simmone Park – Comedian  
Tim Reed Manessy – Sommelier  
Deborah Verginella - Chef 
Episode 3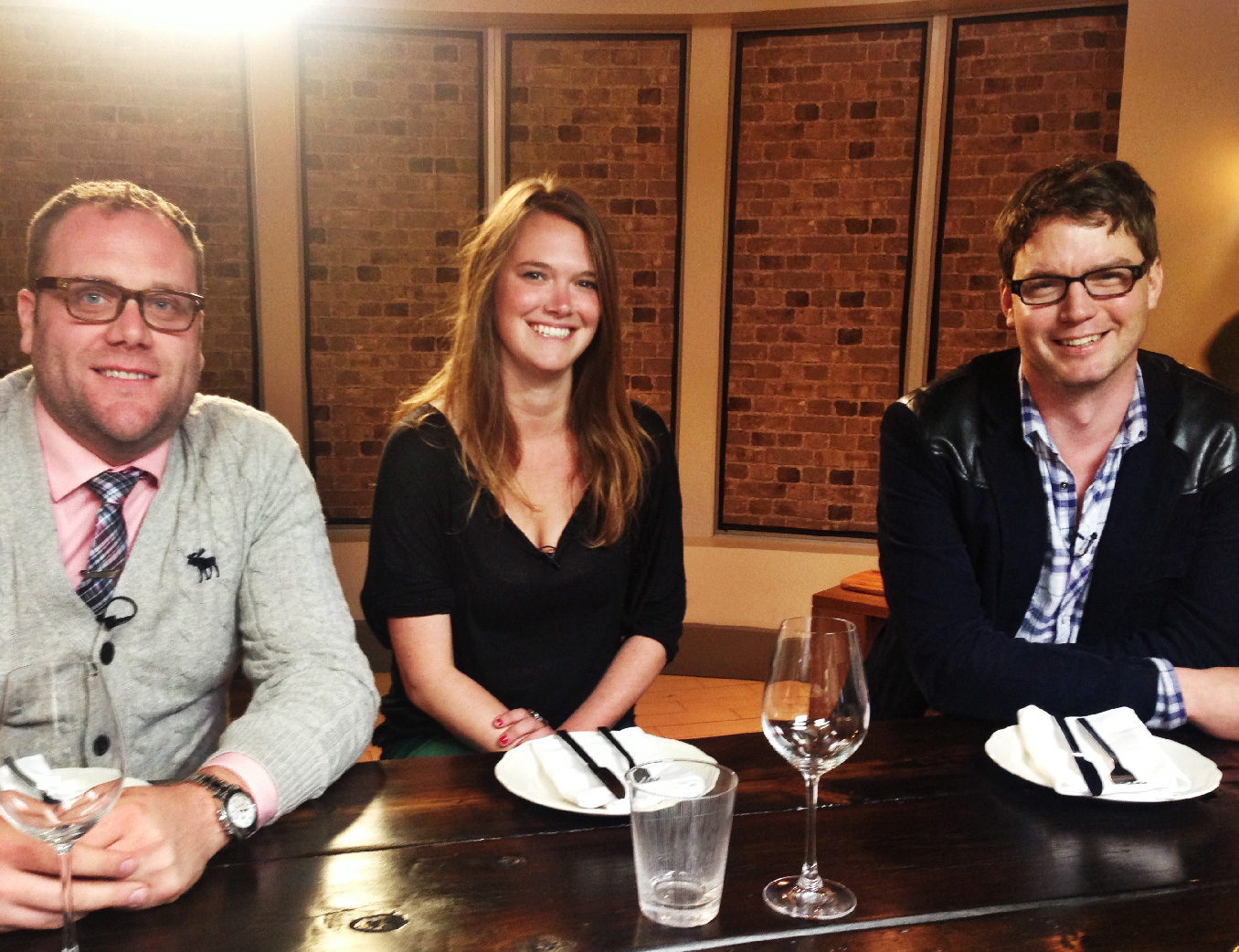 Rob Rossi's new restaurant Giulietta provides the menu ideas for an Italian feast that begins with olive all'ascolana which are awesome deep fried sausage balls stuffed with olives. They get the guests' taste buds fired up for Rob's classic cacio e pepe and a delicious desert of pine nut torta topped with lemon cream and olive oil.

Guests:
Sam Kalogiros – Restaurant co-owner L'unita  
Sang Kim – Chef, Author 
Maida Sosa-Velazquez – Writer 
Episode 4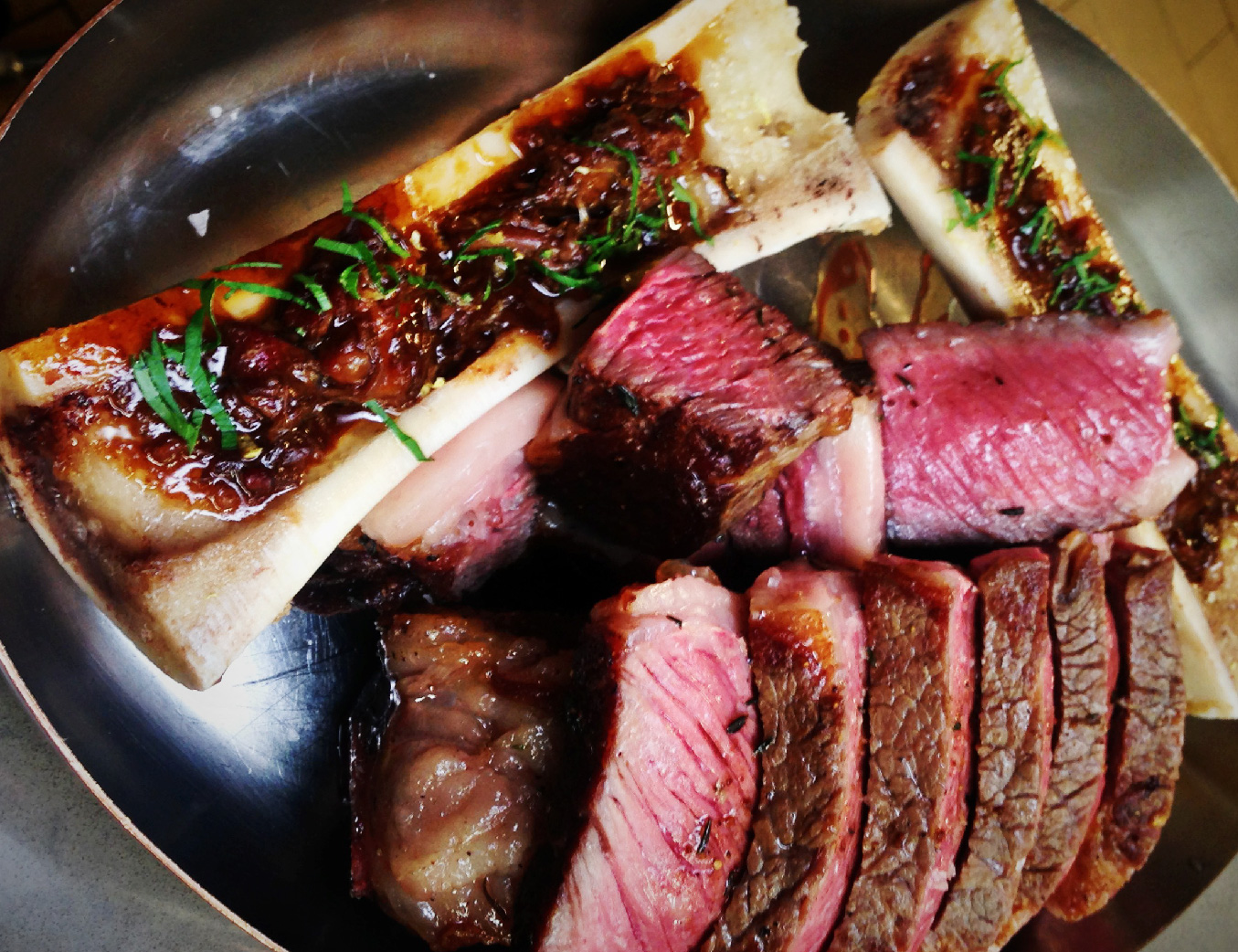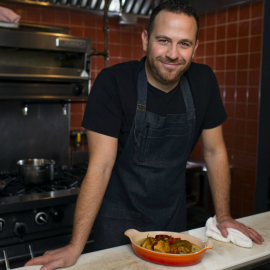 Craig Harding
Craig Harding grew up in an Italian home where his Nona cooked out of this world food. Her cooking inspired Craig from an early age to be a chef.  After working at Canoe in Toronto he knew it was time to open his own spot.  In the fall of 2010, a dream was realized as he and his now wife Alexandra Hutchison unveiled Campagnolo (832 Dundas West, Toronto) serving rustic Italian fare.  An homage to his Nona, it was a hit right away was named one of the best new restaurants in Canada. Following that it was listed by Maclean's magazine as one of the 50 best in Canada.
Advice for aspiring Chefs:
"Taste everything you can and buy the best ingredients you can afford.  People want to eat great food but great hospitality goes beyond the kitchen.  Never forget the guest experience!
Be hungry for knowledge, the greatest chefs are always learning."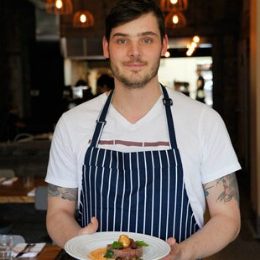 Rob Rossi
Rob Rossi first developed a passion for food from his Italian mother's cooking and it led to a job a part-time job at his uncle's popular bistro. From then on Rob knew he wanted to be a chef and one day own his own restaurant.  He worked his way up through many amazing kitchens and eventually became the Executive Chef for the Mercatto before competing on Top Chef Canada.  Rob almost finished a close second place. The next step was living the dream and opening his own restaurant. With partner Ryan Sarfeld he opened Bestellen (972 College St, Toronto) a popular, successful European inspired tavern with an emphasis on meat, cocktails and good times.
Advice for aspiring Chefs:
"My advice to young chefs is to be persistent and aware. Be aware of your product and how it is evolving around you in the kitchen. Watch listen and learn. Be persistent about your growth and the growth of your peers. Don't give up or give in."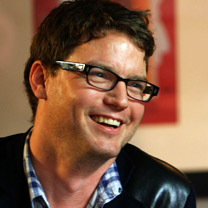 Peter was a great chef who changed gears a few years ago and opened Sanagan's Meat Locker, a cool butcher shop featuring the best meat from local farms.  Peter supplies some of the top restaurants in Toronto including Craig's Campagnolo. He has since moved to a massive new space in Kensington Market (176 Baldwin St, Toronto) that may well be the best butcher shop in the city.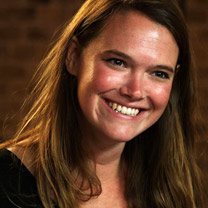 Clare is an actress and playwright who has long found inspiration for her work in food. The Chef's Bar is the perfect perch for her to do research while enjoying the best in Italian cuisine.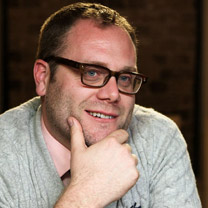 Mark is an expert on wines and is a very busy wine rep for Noble Estates supplying great restaurants across the city.  He worked closely with Craig and Rob on their wine lists when they were opening restaurants.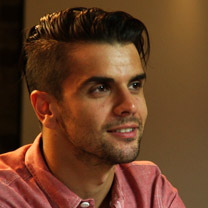 GP's family comes the deep south of Italy and his roots have given him exceptional knowledge about food and wine. That has led to a career working front of the house in some of the best new restaurants in Toronto.
Carmen is a beautiful Mexican actress and producer who has worked on projects all over the world. She has a passion for food and after living in Italy for some time, the cuisine became her favourite by far.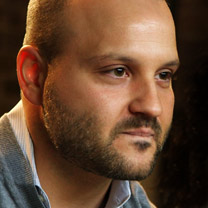 David owns L'Unita restaurant (134 Avenue Road, Toronto) serving exceptional Italian food and wine.  It's a place where you can sample delicious handmade pasta, thin crust pizzas, grilled meats, fish and the best cannoli in town.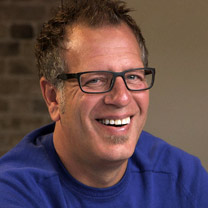 Tony Cohen has been in the restaurant game for a long time and knows what's up.  He supplies Campagnolo with its exceptional burrata and works with tons of amazing products and he's pumped to sit at the bar and sample the goods.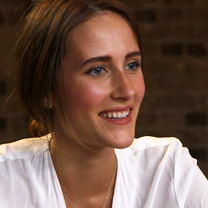 Adrienne Clark is a very talented young actress who grew up in a big family where cooking was very frequent.  She is cooking more and more at home and is looking forward to getting some tips.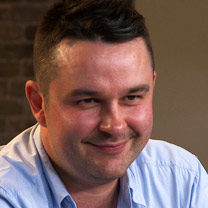 Chef Nick auf der Mauer also cooked alongside Grant, Craig and Rob at Canoe Restaurant when they were young cooks.  A couple years ago Nick opened a tiny sandwich shop called Porchetta & Co. (825 Dundas St West, Toronto) serving his take on the porchetta sandwich and it has become a huge hit.  It's truly an experience eating his porchetta and the success is leading to a large new resto alongside Pizza Libretto opening on King West in 2014.  He brings one of his porchettas to showcase and eat of course.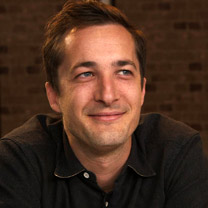 Chef Grant Van Gameren's incredible Bar Isabel (797 College St, Toronto) was just named the best new restaurant in Canada by enRoute Magazine.  He cooked alongside Craig and Rob back in the day at Canoe and today he stops by to say hello and eat a Roman feast.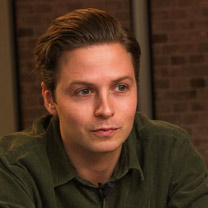 Ben Cook is a serious rocker who has traveled the world many times with his band F*cked Up and recently launched his new project Yacht Club.  He loves checking out new restaurants on the road with one of his best meals at a truck stop in Italy.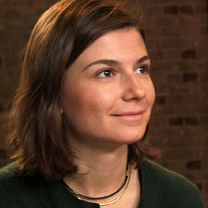 Siena has long had a deep connection to food as her father, Paul DeCampo, was heavily involved in the Slow Food movement.  She loves to cook fresh pasta at home and loves to rock in her band Actual Water.