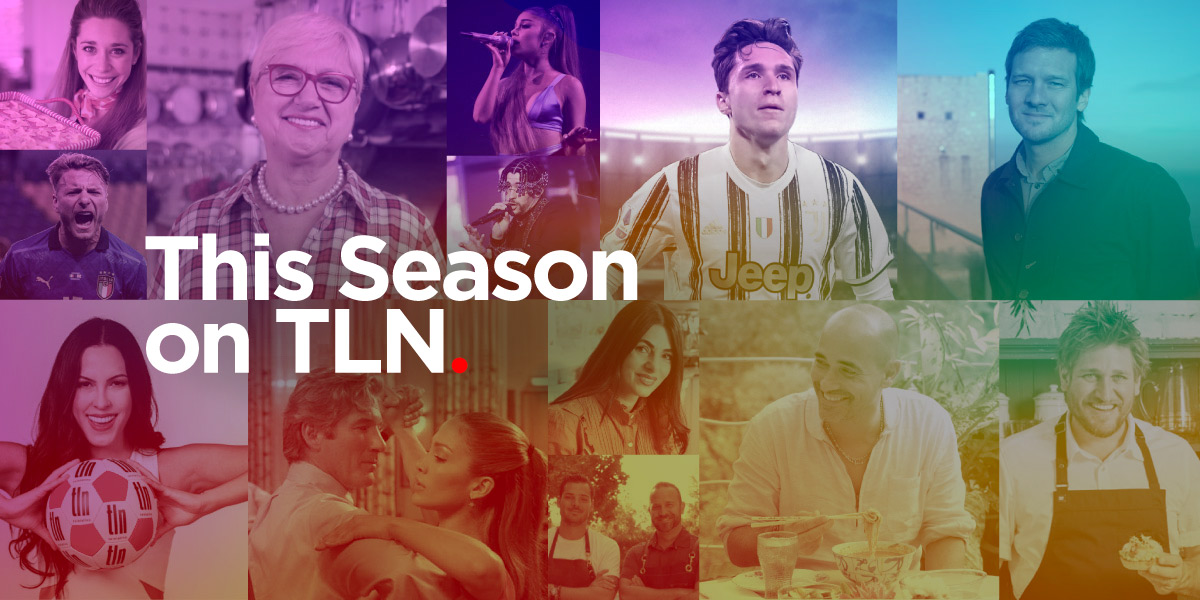 Spring into action with TLN TV and discover how cultures unite through sport, music, movies, food and travel with a vibrant lineup of new and returning favourites
Spring is in full bloom as TLN Television announces a sizzling lineup of new and returning Summer series to help heat things up including a new season of My Greek Table with Diane Kochila's and Open Fire with Rob Rossi & Craig Harding.  And returning lifestyle favourites like, Second Chance Summer, Our Shirley Valentine: Summer, and Frankie's World.
This spring also brings a TLN Media Group commissioned series of TV specials entitled Speaking Freely:  a series of one-hour specials hosted by Dr. Rafael Gomez, Professor of Employment Relations at the University of Toronto.
Plus, enjoy a specially curated month-long TV event of English subtitled films, from May 29–June 26 every night at 9P/et, featuring 15 HIT COMEDIES from Italy all from the comfort of home. Discover the Italian in all of us and don't forget to smile Italian Style
New and Returning Summer Series
New Seasons of Returning Lifestyle Favourites
Returning Lifestyle Favourites