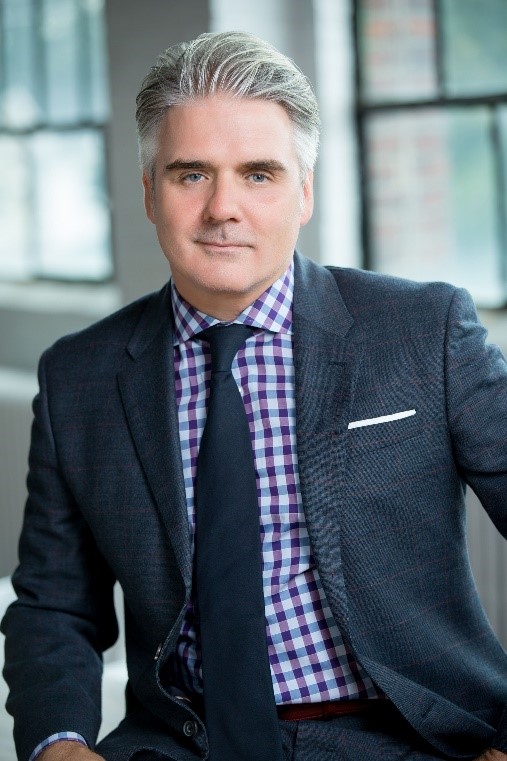 (TORONTO, ON – June 26, 2019) – TLN Media Group is pleased to announce that Tim Kirby is joining the sales team as National Account Manager.
Tim is a seasoned agency veteran with over 15 years' experience servicing agencies and national clients, including over a decade honing those skills at Shaw Media. Tim's strengths include not only the natural skill set his experience brings, but more importantly the understanding he has on selling the cultural connections to mainstream agencies.
According to TLN Media Group CRO Errol Da-Ré, "Tim understands the important agency role he is tasked with cultivating, including growing National awareness of TLN's English lifestyle content and our position as the only OTA Canadian broadcaster airing International top tier Serie A soccer from Italy."
As an official licensed broadcaster of the Tokyo 2020 Summer Olympics, TLN Media Group's extensive coverage of the games will also allow Tim to provide brands with the opportunity to be associated with one of the biggest sporting events.
"There is no lack of outstanding programming on TLN, Mediaset Italia or Univision Canada, and Tim is the ideal National Account Manager to marry those National brands to our content", adds Da-Ré.
For more information, contact:
Errol Da-Ré, Chief Revenue Officer | 416.744.5737 | [email protected] 
Bruna Aloe, Senior Director of Marketing & Communications | 416.744.5745 | [email protected]
– 30-
About TLN Media Group

TLN Media Group is Canada's most influential multicultural media company, connecting cultures on television, online and in communities through storytelling and shared experiences. In addition to TLN, its flagship English-language channel, the company also offers Canada's most widely distributed foreign language television channels led by #1 Hispanic channel, Univision Canada and #1 Italian channel Mediaset Italia. Additional Italian channels include TeleBimbi and TGCOM24. The family of Spanish channels is made up of TeleNiños and a group of 4 leading foreign services; Cinelatino, Wapa TV, Television Dominicana and CentroAmerica TV. TLN also operates English-language specialty channel EuroWorld Sport. A leader in supporting and developing Canadian multiculturalism, TLN Media Group produces and commissions hundreds of unique and culturally significant Canadian-made programs each year.