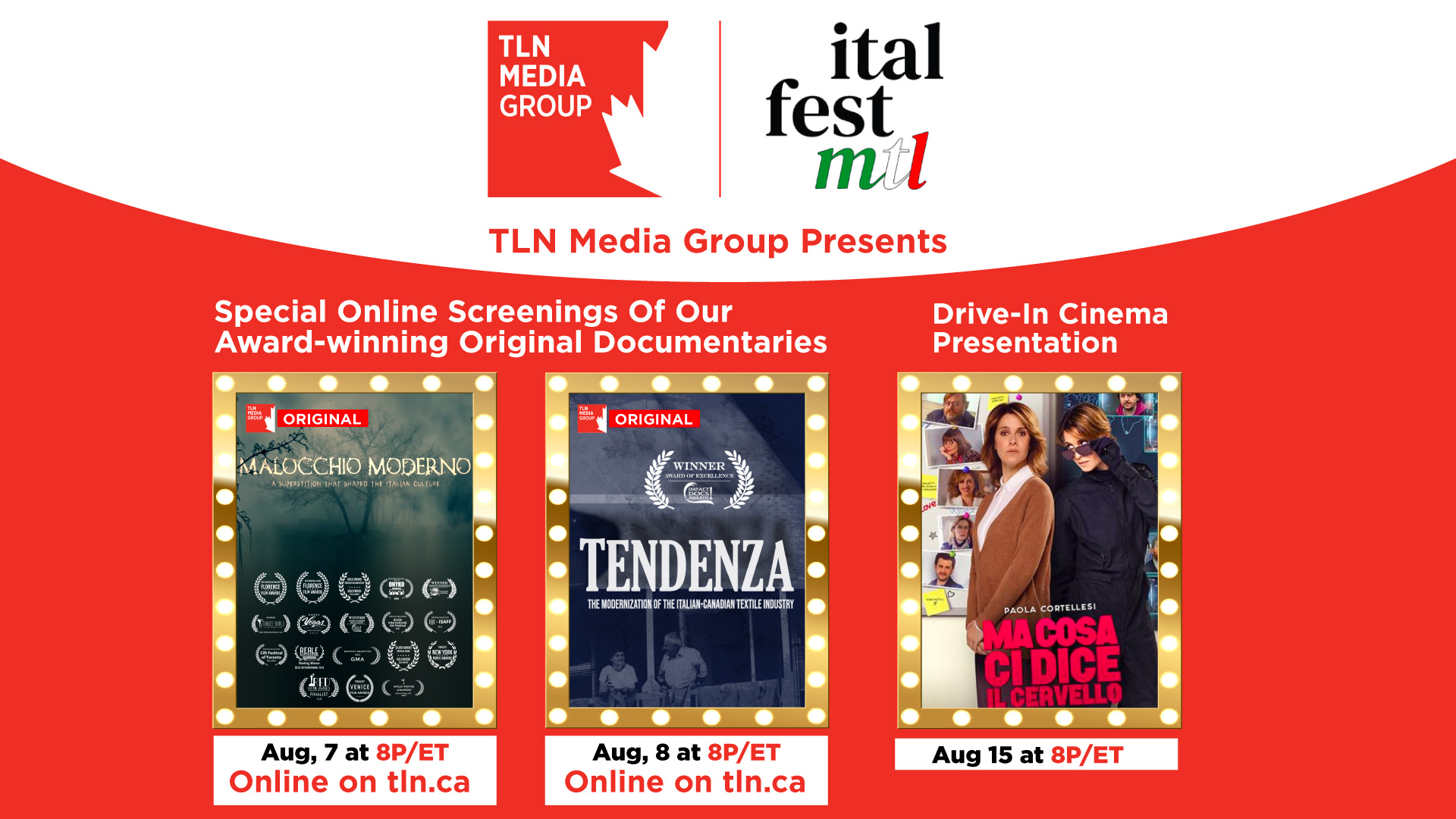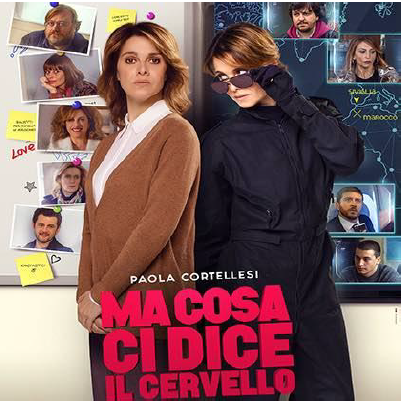 TLN Media Group is a proud annual partner of Italfest MTL (Previously Montreal's Italian Week), this year taking place from August 6–22!
As part of the 2021 lineup, we're celebrating Ferragosto with our Montreal community at a special drive-in presentation of the Italian box office hit comedy,"Ma Cosa Ci Dice Il Cervello" August 15 at 8P
Giovanna is a low-profile woman with a regular and boring life, but behind this dull façade, Giovanna is actually a secret agent, engaged in extremely dangerous and thrilling international missions.

PLUS as part of the virtual lineup, enjoy special online screenings of TLN Media Group's award-winning original documentaries on tln.ca this weekend—pre-register to watch online below!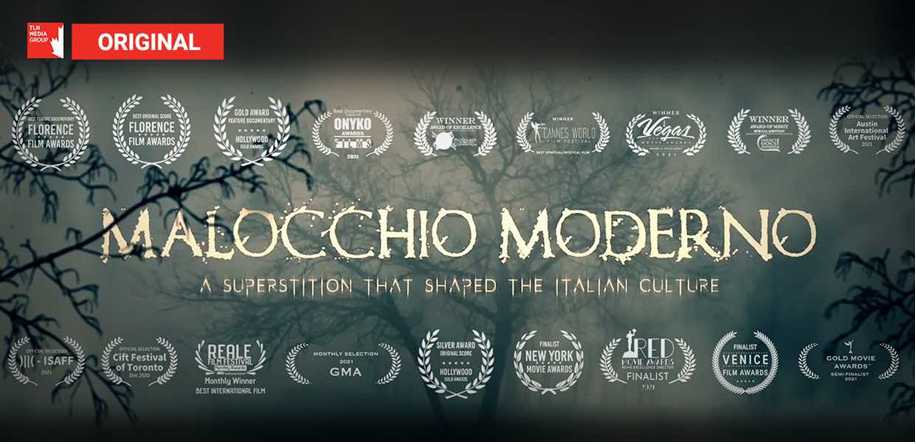 Malocchio Moderno: A Superstition That Shaped The Italian Culture
(Malocchio Moderno: Una Superstizione Che Ha Plasmato La Cultura Italiana) 
Sat, Aug 7 | 8P
Told through the personal life experiences of its Writer and Director, Anthony Sarracco, this original documentary tells the story of an ancient superstition that has wreaked havoc on the psychological development of many Italian-Canadian children. It's called the 'Malocchio'. The malocchio translates to mal=bad and occhio=eye or otherwise referred to in English as the evil eye. According to Italian folklore, those giving the malocchio can cause harm to others.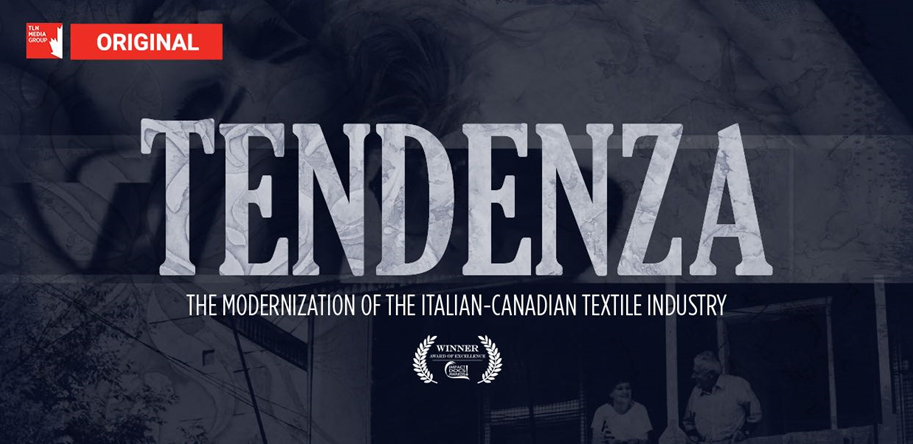 Tendenza: The Modernization of the Italian Canadian Textile Industry
(Tendenza: La Modernizzazione dell' industria tessile Italo-Canadese)  
Sun Aug 8 | 8P
Produced by Montreal native Anthony Sarracco of Rebellion Films, Tenenza explores the Canadian textile industry from the perspective of Canada's most notable Italian designers: denim mogul Salvatore Parasuco, internationally renowned designer Carmine Lauro and suit-maker Denis Limonsani of Bosco Uomo showcasing how these creative pioneers are adapting to an ever-changing business market in the midst ofglobalization.
For additional information contact:
Bruna Aloe | Senior Director of Communications & Marketing | 416.744.5745 | [email protected]
-30-
About TLN Media Group (TMG)
At 35 years young, the original single ethnic TV channel "Telelatino" has grown and evolved into TLN Media Group, an independent, immigrant-owned organization. TMG is Canada's most influential multicultural media company, connecting communities through storytelling and shared experiences.
As a multicultural advocacy leader, TMG selects, curates, produces and commissions unique and culturally significant TV and digital content distributed both in Canada and worldwide through TMG Worldwide Media Distribution.
TMG's flagship TLN TV channel has evolved into an English language friendly channel providing multiculturally rich content. Additionally, TMG operates Canada's most widely distributed foreign language TV channels led by Spanish language leader Univision Canada and top Italian language services Mediaset Italia Canada and TGCOM24 news network. TMG also launched and manages Canada's first and only Heritage language channels for kids, Telebimbi and Teleniños; EuroWorld Sport TV, a channel dedicated to sports fandom; and is active in producing and promoting cultural events and festivals. For more information visit www.tlnmediagroup.com.
About TLN Television | tln.ca TLN is Canada's multiculturally rich English-friendly TV Channel. Uniting cultures through shared experiences, colourful personalities take us on adventures abroad & at home in the kitchen. Add big movies, music specials & live international soccer & that's our recipe for bringing more colour into the lives of Canadians. TLN TV is a TLN Media Group TV channel available from coast to coast.