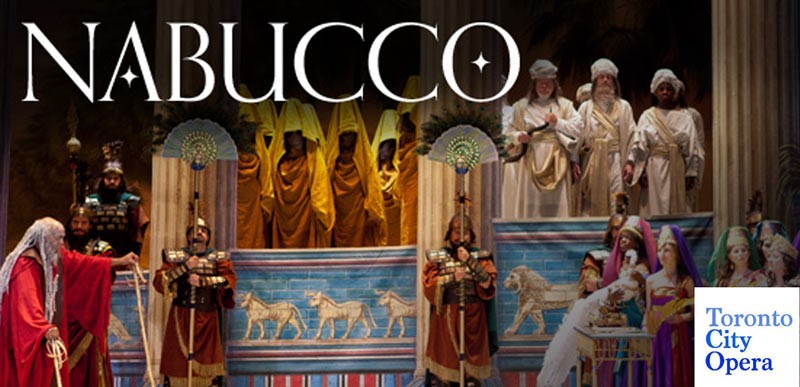 TLN Media Group Partners with the Toronto Opera Company as
presenting media partner of Nabucco
TLN Media Group is proud to announce it will be the presenting sponsor of the Toronto City Opera's (TCO) 2021-22 season. Leading the way in bringing live opera back to Toronto audiences, we are excited to present the TCO's production of Giuseppe Verdi's "Nabucco". Don't miss two exclusive performances —Saturday, November 13 at 3P/ET at St. Andrew's Church in Toronto and Friday, November 19 at 7:30P/ET in Markham at the People's Theatre for the Performing Arts.
As Canada's most influential multicultural media company, TLN Media Group takes great pride in connecting culturally rich communities through shared experiences. We have been avid supporters of the arts for decades and proudly share TCO's passion for providing an opera experience for everyone!
Click here for tickets.