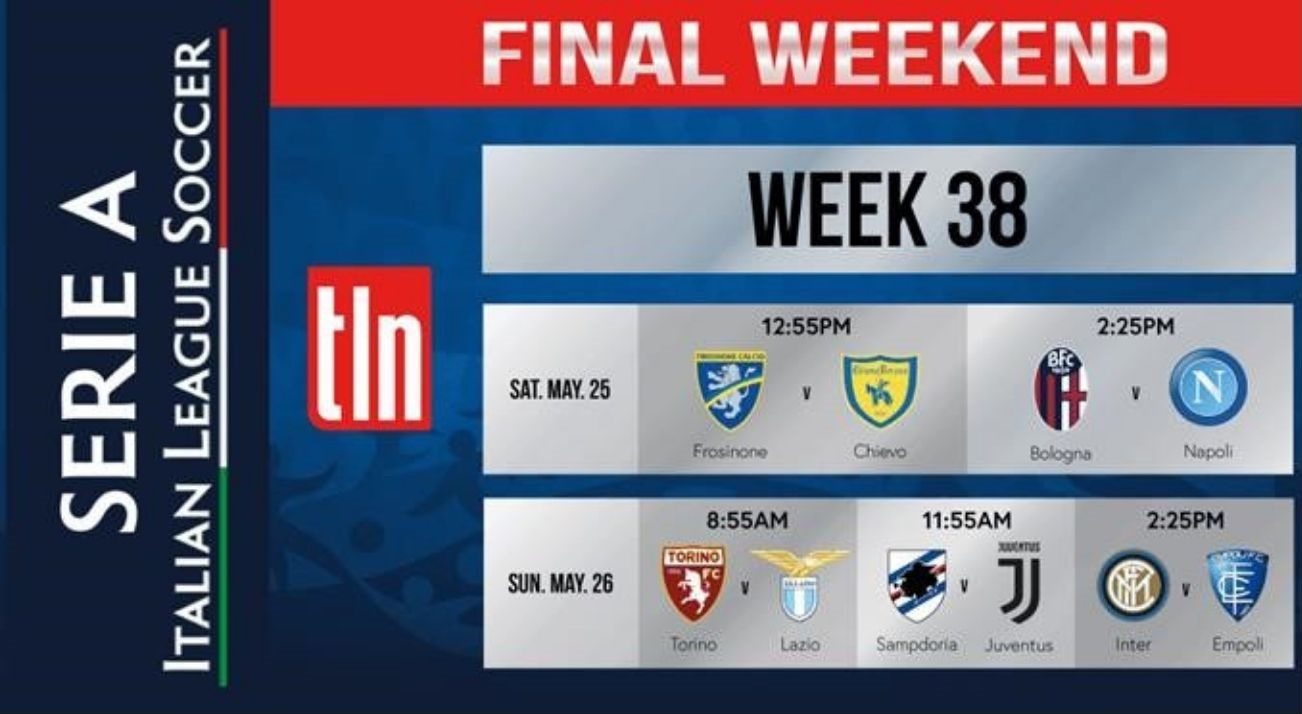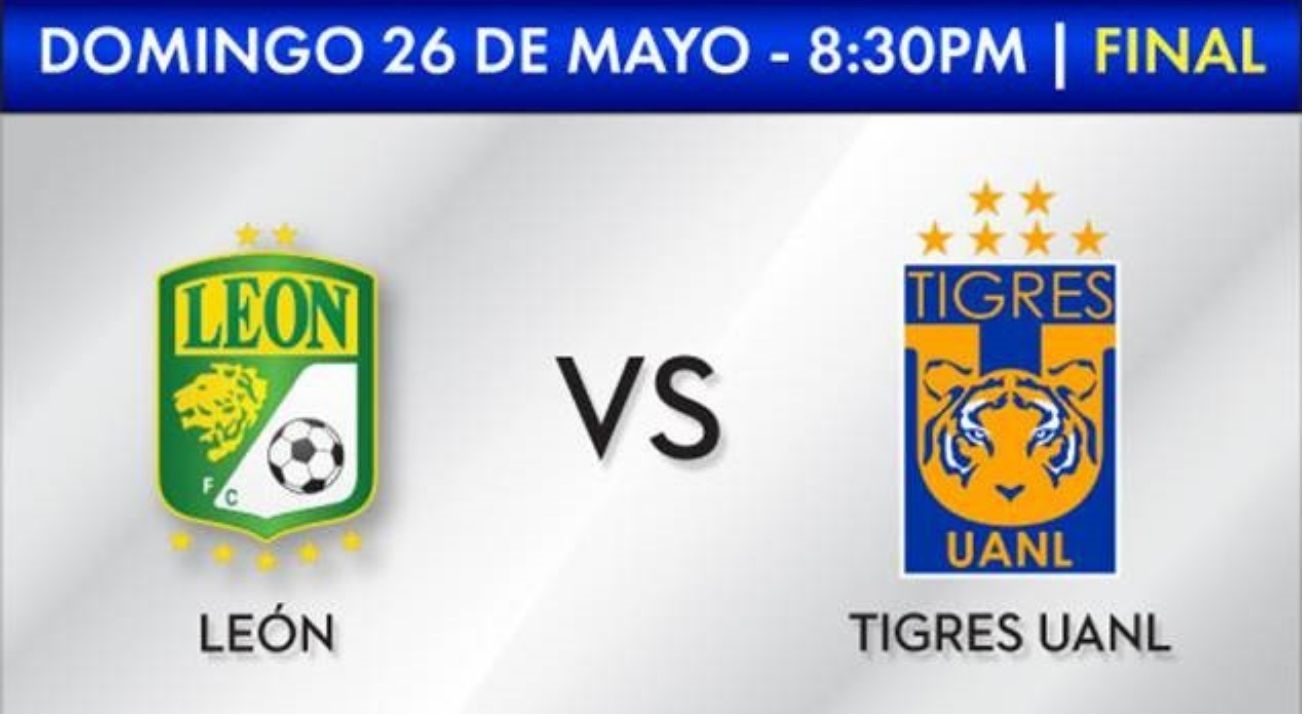 It's an Action-Packed Soccer Finals Weekend
on TLN Media Group TV Channels!
(Toronto, ON – May 23, 2019) Calling all soccer fans! TLN Media Group is your ticket to the epic race to victory for two of soccer's top leagues. The Serie A Italian League action presented by redtag.ca on TLN TV comes to a nail-biting end, as the race for the final two UEFA Champions League spots will go to the last day of the season. Plus catch North America's Top Soccer League action on Univision Canada with the Liga MX final.
Crowned champions, Juventus, and Napoli have already secured their place in the Champions League, and it's a do or die match for Inter to clinch their spot; against Empoli, who is fighting to stay in Serie A next season.
SERIE A ITALIAN LEAGUE SOCCER FINAL WEEKEND on TLN TV
Saturday May 25:
Noon – Frosinone v. Chievo Verona | 2:30pm – Bologna v. Napoli
Sunday May 26:
9am – Torino v. Lazio | Noon – Sampdoria v. Juventus | 2:30 – Inter v. Empoli
LIGA MX FINAL on UNIVISION CANADA
Watch Leon and Tigres UANL play the highly anticipated Liga MX Torneo Clausura 2019 Final on Sunday, May 26 at 8:30pm.
It's the ultimate soccer weekend you don't want to miss, starting this Saturday at noon through to Sunday night, across the TLN Media Group TV channels.
Go to tln.ca │ univision.ca for more info
For more information contact:
Bruna Aloe, Senior Director of Communications & Marketing | 416.744.5745 | [email protected]
-30-
About TLN Media Group
TLN Media Group is Canada's most influential multicultural media company, connecting cultures on television, online and in communities through storytelling and shared experiences. The company reaches millions of Canadians from a state-of-the-art digital production and broadcast facility in Toronto, Canada.  In addition to TLN, its flagship English-language channel, the company also offers Canada's most widely-distributed foreign language television channels lead by Univision Canada and Mediaset Italia. Additional Italian channels include TeleBimbi and TGCOM24.  The family of Spanish channels is made up of TeleNiños and a group of 4 leading foreign services; Cinelatino, Wapa TV, Television Dominicana and CentroAmerica TV. TLN also operates English language specialty channel EuroWorld Sport.  A leader in supporting and developing Canadian multiculturalism, TLN Media Group produces and commissions hundreds of unique and culturally significant Canadian-made programs each year. And TLN Media Group hosts Canada's largest annual Latino themed summer festival, TD Salsa in Toronto, featuring the free weekend street festival, TD Salsa on St. Clair.  TLN Media Group shareholders include Corus Entertainment, a leading Canadian media and content company, together with prominent members of the Italian Canadian community.
About TLN Television
TLN is the English-language specialty TV channel that adds colour to life through a rainbow of culturally connected programming
and initiatives. The TLN lineup delights mainstream appetites for rich multicultural lifestyle and entertainment programming.  From international music specials and sports, exclusive and original food and travel series, to blockbuster films and unique original productions, TLN entertains and inspires a colourful life.   TLN is part of the TLN Media Group family of channels.

About Univision Canada
Univision Canada is the leading Spanish-language television channel delivering the best programming from the Hispanic world to Canada's 1.8 million Spanish speakers. The lineup features daily news, award-winning telenovelas, talk and reality shows, live music specials and top soccer coverage.   Univision Canada is a TLN Media Group owned channel and can be seen from coast to coast in close to 2 million homes on all of Canada's largest pay TV platforms.