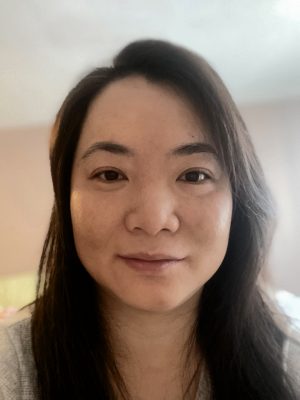 Toronto, ON) May 8, 2020 –
TLN Media Group (TMG) is pleased to announce that Ms. I-Chen Chao has joined the organization in the newly created role of Production Financing Lead.
Ms. Chao is a CPA with wide ranging accounting, tax, finance and management experience. She specializes in the media production industry in which she has held several senior roles.
She will work closely with and support the existing finance and production team at TMG to manage a fast-growing slate of digital media and TV production projects.
Aldo Di Felice, TMG President stated: "We are fortunate to have I-Chen join us. She is a respected financial expert in our industry who is extremely well regarded for her knowledge, skills and collegial approach."
For more information contact: 
Bruna Aloe, Senior Director of Marketing & Communications
416.744.5745 │ [email protected]
About TLN Media Group
Originally established over 35 years ago as a single ethnic TV channel, TLN Media Group (TMG) has grown into Canada's most influential multicultural media company, connecting cultures on television, online and in communities through storytelling and shared experiences. Reaching millions of Canadians across the country, TMG is a leader in expressing and advocating Canadian multiculturalism. As a content creator, TMG produces and commissions unique and culturally significant TV and digital programs distributed both in Canada and worldwide through its TMG Worldwide Media Distribution business unit. As a broadcaster since 1984, TMG's flagship channel TLN TV has evolved into an English-language, multiculturally rich TV channel. TMG operates Canada's most widely distributed foreign language TV channels led by Spanish language leader Univision Canada and top Italian language services Mediaset Italia Canada and TGCOM24 news network. TMG also launched and runs Canada's first and only Heritage language channels for kids, Telebimbi and Teleniños. The family of Spanish language channels distributed by TMG also includes a group of four specialized foreign services, Cinelatino, Wapa TV, Television Dominicana and CentroAmerica TV. In addition, TMG operates EuroWorld Sport TV, a channel dedicated to sports fandom. TMG is also active in producing and promoting experiential cultural events and festivals. | www.tlnmediagroup.com