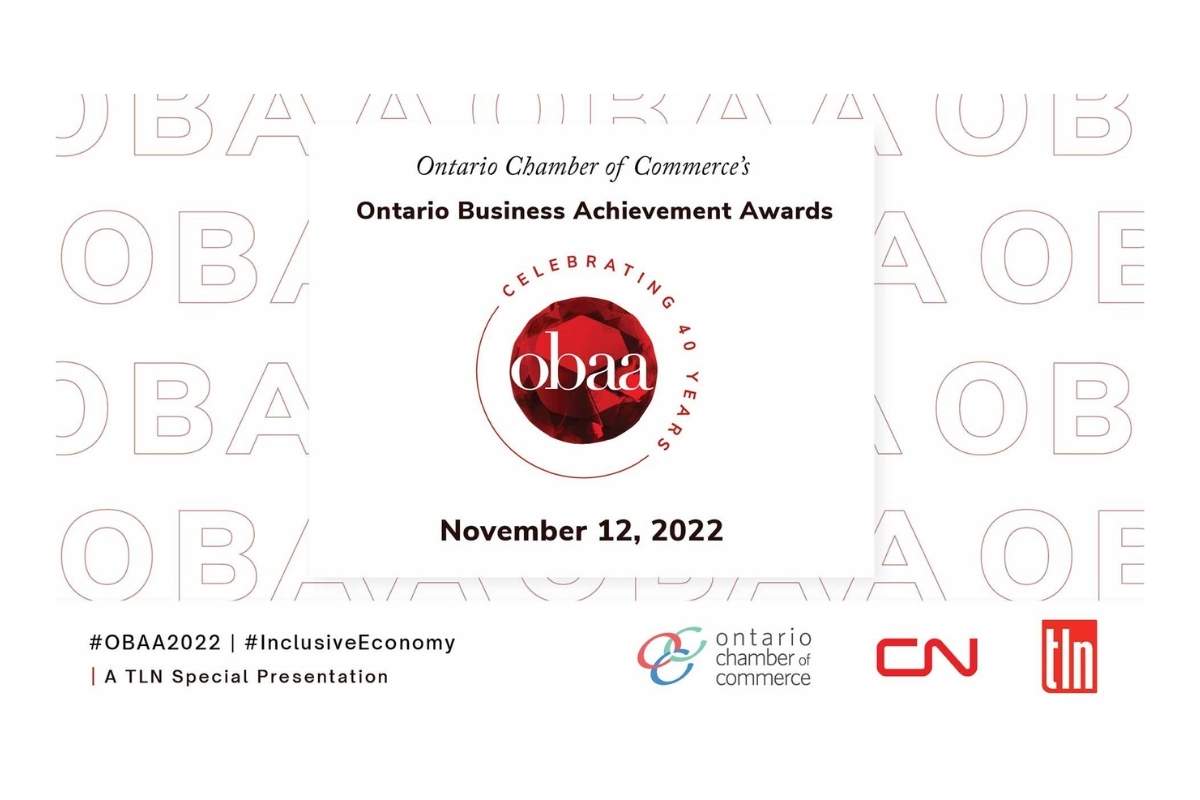 The Ontario Business Achievement Awards (OBAA) broadcast is the most distinguished industry celebration in the province recognizing business success and those who support it. The 40th-anniversary edition in 2022 featured community leaders and organizations working toward an inclusive economy; episodes included:
CEO of the Year Award: given to a CEO that has demonstrated exceptional leadership over the past 12 months, bringing their organization to a new level of growth and success within their industry.
Lifetime Achievement Award: given to a leader who demonstrates outstanding leadership throughout their career and has made a significant and positive impact on the province and beyond.
Harnessing Talent episode: explores the challenges Ontario's equity-deserving groups face in obtaining employment and the irrefutable value they offer to organizations.
Climate Action episode: celebrates the power of inclusion by highlighting innovative approaches created and applied by Ontario's diverse workforce to support climate action and economic recovery.
Opportunities for Persons with Disabilities episode: focuses on the importance of inclusive hiring to workforce development and future economic prosperity.
Workplace Technology episode: acknowledges the power of technology and the importance of digital literacy in advancing Ontario's workplaces and economy.