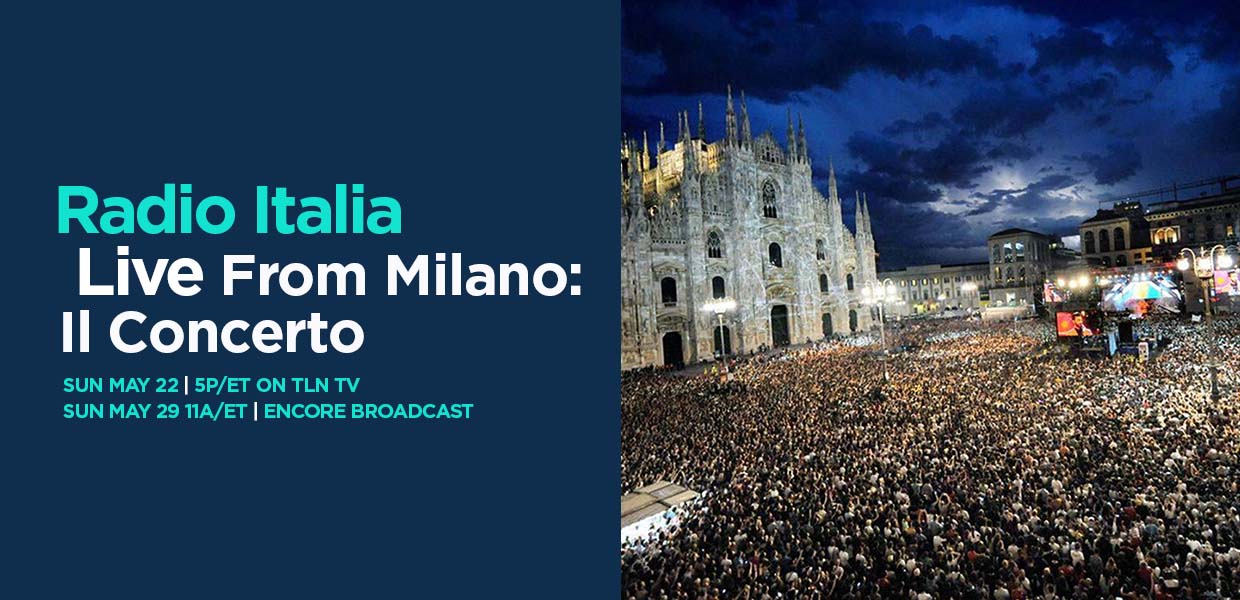 TLN TV is excited to announce the exclusive broadcast of 'Radio Italia Live from Milano: Il Concerto', on Sunday, May 22 at 5P/ET, LIVE from Piazza del Duomo in Milano!
Radio Italia celebrates its 40th anniversary with Italy's biggest concert and hottest A-lister lineup featuring Alessandra Amoroso, Blanco, Coez, Elisa, Elodie, Francesco Gabbani, Ghali, Irama, Gianni Morandi, Marracash, Marco Mengoni, i Pinguini Tattici Nucleari, Rkomi, Sangiovanni, and Ultimo.
Don't miss this exclusive event as Milano re-emerges form the darkness of the past two years with the return of Italy's largest free live music event hosted by comedic duo Luca Bizzarri e Paolo Kessisoglu!