TLN Media Group Celebrates Latin American Heritage Month This October with TV Channel Free Previews, Original Documentary Presentations and community coverage across Canada
October is a significant month for Hispanic/Spanish-speaking communities worldwide and the government of Canada has deemed it Latin American Heritage Month. As Canada's most influential multicultural media leader, TLN Media Group celebrates Latin American Heritage Month with a series of upcoming initiatives, TV channel Free Previews, special programming and community coverage honouring the large mosaic of Latinx cultures, countries, and people – for their social, economic, and political contributions to our nation. 
TLN Media Group supports and showcases Canada's over 1.5 million Spanish speaking strong communities* year-round, and has done so for nearly four decades, but we recognize the importance each October to amplify voices and shine a spotlight on the various aspects of Latino culture that enhance the cultural mosaic in Canada and provide opportunities
for cross cultural appreciation and understanding.

NATIONAL TV CHANNEL FREE PREVIEW– TLN Media Group's month-long festivities kick off with a nationwide FREE PREVIEW of our Spanish TV channels until the end of the year! Over 20 million Canadians in 9 million homes across the country will have the opportunity to experience the vibrant Latin culture while enjoying premium programming from the leading Spanish language TV brands in North America including: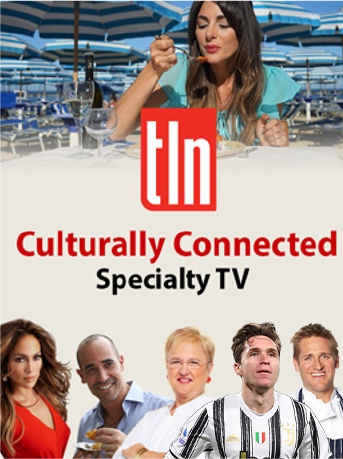 TLN Television – Canada's culturally connected English language specialty TV channel, TLN is a destination for putting more colour into the lives of all Canadians! Home to programs that unite cultures through shared experiences and memorable moments, delightful personalities like acclaimed celebrity chef's Pati Jinich, Jose Andres, Miguel Maestre, Lidia Bastianich and many more take us on scenic adventures in far off places and at home in the kitchen with a delightful lineup of lifestyle series. Add big movies every night starting a 9P/et, music specials, and regular LIVE international soccer, and that is our recipe for bringing more colour into the lives of millions of Canadians.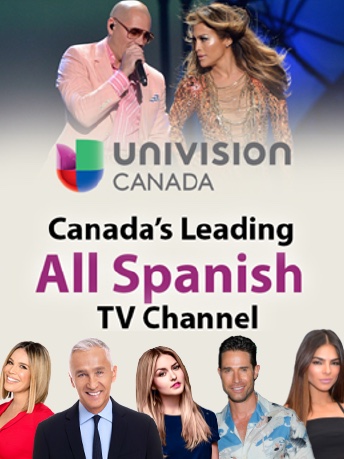 Univision Canada – Canada's leading Spanish-language television channel delivering the best entertainment and news programming from the Latin world complemented by Made In Canada original programming that showcases Hispanic Canadian stories.  Highlights on the channel include talk/entertainment/news favourites 'Despierta America' Mon-Fri at 7A/et, 'El Gordo Y La Flaca' at 4P/et, and 'Primer Impacto at 5P/et', and coverage of North America's top soccer with Liga MX coverage. Plus, don't miss the exclusive Canadian broadcast of the Latin Grammy Awards LIVE from Las Vegas, Thursday, November 17th at 7P/et.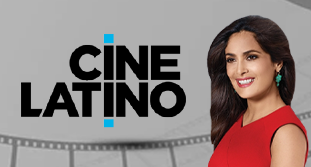 Cinelatino – The premium all-movie channel is your all access ticket to all the latest Spanish-language blockbuster hits and critically acclaimed films from Mexico, Latin America, Spain and the U.S.A featuring the biggest names in Hollywood and beyond. Enjoy dozens of movie premieres monthly and acclaimed series.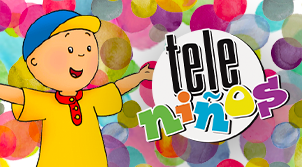 Teleninos – Foster your children's learning of a second language while enjoying popular TV shows including Caillou, Mona The Vampire, Little Lulu and weekend family movies, with the country's first and only kids' Spanish channel dedicated to heritage language preservation.
TLN MEDIA GROUP ORIGINAL DOCUMENTARY PRESENTATIONS – TLN Media Group takes great pride in its longstanding tradition of producing unique top-quality programs with the participation of a culturally diverse roster of writers, directors, and production crew. Made by multicultural Canadians, for ALL Canadians to enjoy, TLN Media Group's extensive catalogue of original productions connects communities with the passions that make their cultures unique and makes these stories accessible for future generations.
Placing a spotlight on the unique Hispanic Canadian stories that celebrate the vibrancy of our country's diversity, Univision Canada will broadcast special presentations of Spanish language TLN Original documentaries on Saturdays at 8P at 8P/et on Univision Canada: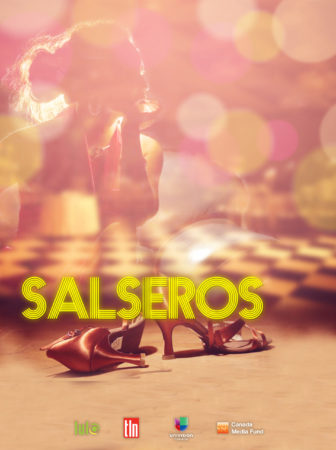 Take a behind-the-scenes look at the lives of Salseros, everyday Canadians who have made Salsa part of their daily lives.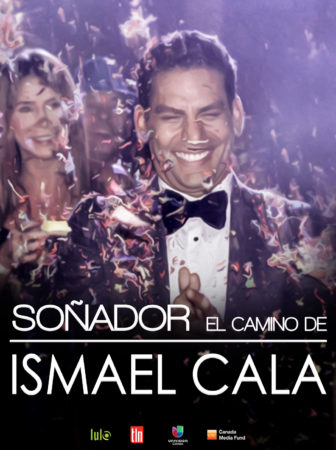 Ismael Cala, is quickly becoming the most successful Hispanic TV personality in the United States. And, he says he owes it all to Canada. Discover his personal journey – an inspiration to Hispanic Canadians and a testament to the power of human resilience.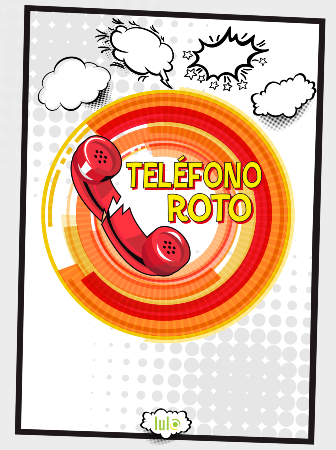 Telefono Roto is a one-hour children's show that allows young boys and girls to strengthen their emotional intelligence. The fun and playful aspect of this program and its positive approach to resolving conflict will appeal to audiences of all ages.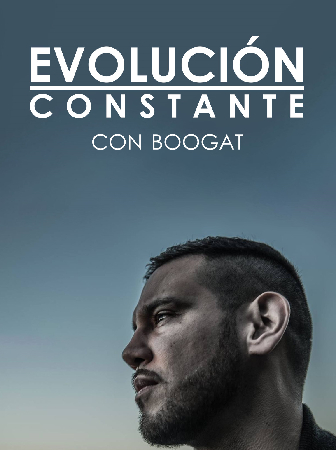 A unique musical journey across French Canada and Mexico through the eyes of an extraordinary artist, this is the story of Boogat. Born in Quebec, Boogat takes his French Canadian-Mexican heritage and weaves it through his unique musical sound.
COMMUNITY INVOLVEMENT – HISPANIC CANADIAN SUCCESS STORIES : TLN Media Group is happily embedded in our communities in Canada even as those communities have evolved in many different directions. We see our role as evolving with them all and that includes initiatives and stories that showcase various aspects Latino culture. As part of our month-long festivities, our original community segments will shine a spotlight on the events and success stories of Hispanics across Canada including interviews with government officials, community land business leaders, artists, and unsung heroes. The goal of our daily production effort is to inform, entertain, inspire, and unite all Canadians now more than ever and celebrate the diversity that is Canada's strength.
Oct 6-10 | Canada Salsa & Bachata Congress
TD Salsa in Toronto and Univision Canada are proud presenting partners of the 18th Annual Canada Salsa & Bachata Congress taking place from Oct 6-10 at the Fairmont Royal York Hotel. Enjoy workshops for all levels, social dancing and live bands with national and international performers and instructors.
Oct 12 | 6:00-9:00P |TD

Latinos in Leadership Gala | Columbus Centre
TLN Media Group joins TD Group in celebrating Hispanic Heritage Month at the Latinos in Leadership Gala on Wednesday, October 12th.
Hosted by our very own Camila Gonzalez, the annual gala is dedicated to celebrating the vast contributions of Latinos across Canada.
Oct 21-22 | 8-11P | Latin Comedy Fest
As part of our Latin American Heritage Month celebrations, TLN Media Group and Univision Canada are proud media partners of Latin Comedy Fest this October 21 and 22. Enjoy the only all-Spanish stand up comedy festival in Canada with 18 comics from 11 countries – this year in its second edition!
The Latin Comedy fest will take place at the Leah Poslums Theatre in North York where you will enjoy some of the best international, award-winning comics that Latin America has to offer!
The Univision Canada cameras were in Ottawa for the Hispanic Day on Parliament Hill to kick off Latin American Heritage Month celebrations.
Camila met with Minister of Canadian Heritage, Hon. Pablo Rodriguez to discuss the vast contributions of the Hispanic and Latin American communities across the country and Univision Canada's commitment to serving these communities and showcasing their powerful stories of multiculturalism.
For additional information contact:
Bruna Aloe | Senior Director of Communications & Marketing | 416.744.5745 | [email protected]
About TLN Television | tln.ca
TLN is the television destination for putting more colour in your life! We are home to programs that unite cultures through shared experiences and memorable moments. Delightful personalities take us on scenic adventures in far off places and at home in the kitchen. Add big movies, music specials and regular live international soccer and this is our recipe for bringing more fun, more joy and more colour into the lives of millions of Canadians. TLN is a TLN Media Group TV channel available from coast to coast.
About Univision Canada | univisioncanada.ca
Univision Canada is the leading Spanish-language television channel delivering the best programming from the Hispanic world to Canada's 1.8 million Spanish speakers. The lineup features daily news, award-winning telenovelas, talk and reality shows, live music specials and top soccer coverage. Univision Canada is a TLN Media Group owned channel and can be seen from coast to coast on all of Canada's largest pay TV platforms. Univision Canada is a TLN Media Group TV channel available from coast to coast.
About Teleninos | teleninos.ca
Canada's only all Spanish-language kids' channel, Teleniños offers a commercial free destination for children of all ages from pre-school to teen to watch their favourite shows in Spanish. Acclaimed animated and live action series, popular family movies and much more, 24 hours a day, 7 days a week. Teleniños is a TLN Media Group channel.
About Cinelatino | tln.ca/cinelatino 
Canada's premium all Spanish-Language movie channel Cinelatino is your ticket to 24 hour, all Spanish-language hits and critically acclaimed movies from Mexico, Latin America, Spain, and the U.S.A. Cinelatino is owned and operated by the Hemisphere Media Group and is represented in Canada by TLN Media Group.