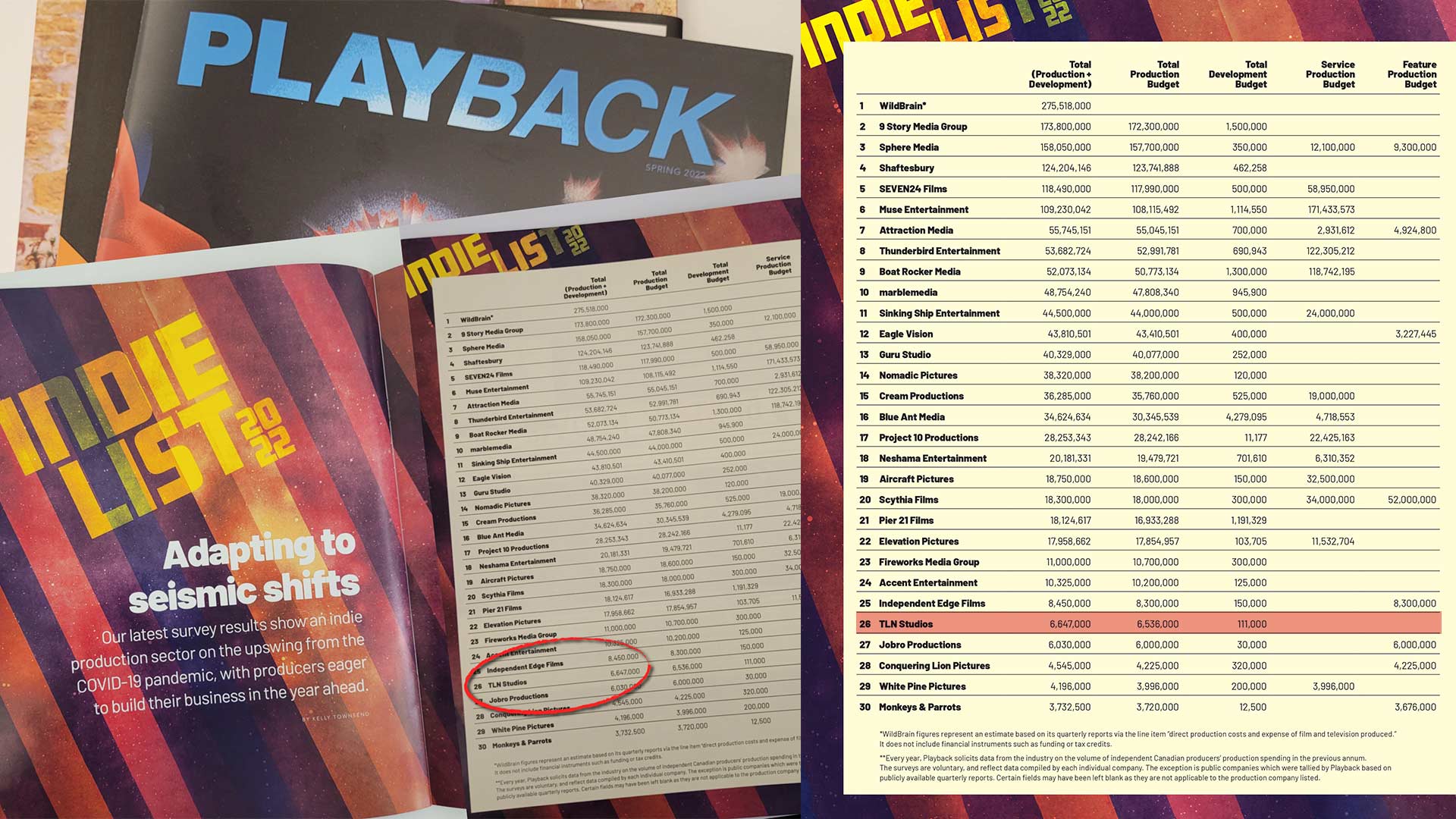 TLN Media Group Makes Top 30 on Playback's 2022 Indie Report
Playback Canada's Indie List 2022 is in, and TLN Media Group continues to make its mark in the production sector as one of Canada's top independent production companies!
Working alongside a talented team of award-winning multicultural and multi-lingual writers, directors, crew and collaborators, TLN Studios is currently producing an extensive list of tv and digital media projects in over half a dozen languages.
As Canada's most influential multicultural media company, we are deeply-rooted in Canadian stories and storytelling for national and worldwide audiences.