TLN TV Kicks Off A Huge Week Of European National Teams Soccer Coverage

FIFA World Cup 2022 Qualifiers
ITALY ● PORTUGAL ● ENGLAND ● SPAIN
6 Key Matches from September 1-8
(Toronto, ON) August 27, 2021 -TLN Media Group's European national teams' soccer coverage continues with a huge week of multilingual broadcasts of the FIFA World Cup 2022 Qualifiers on TLN TV from September 1-8.
All the action kicks off Wednesday, September 1st at 2:30P/et with Portugal facing off against the Republic of Ireland, and features 6 key qualifying matches in September followed by an additional 8 qualifiers in October and November.
The Italian, Spanish and Portuguese language coverage will be broadcast nationally across three TLN Media Group TV channels; TLN TV, Mediaset Italia, and Univision Canada.
Watch as soccer powerhouse nations and world class players go head-to-head for a shot at the ultimate title including: Portugal (Cristiano Ronaldo) , England (Harry Kane), Spain (Álvaro Morata) and reigning European Champion, Italy (Lorenzo Insigne).
TLN's all-star soccer line-up also includes weekly Serie A Italian League coverage and the UEFA Nations League finals on October 6th  and 10th .
Go to tln.ca for TLN's complete soccer lineup and see the World Cup Qualifier match schedule below.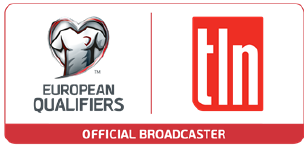 FIFA WORLD CUP 2022 QUALIFIERS ON TLN TV

For additional information contact:
Bruna Aloe | Senior Director of Communications & Marketing | 416.744.5745 | [email protected]
-30-
About TLN Media Group (TMG)
At 35 years young, the original single ethnic TV channel "Telelatino" has grown and evolved into TLN Media Group, an independent, immigrant-owned organization. TMG is Canada's most influential multicultural media company, connecting communities through storytelling and shared experiences.
As a multicultural advocacy leader, TMG selects, curates, produces and commissions unique and culturally significant TV and digital content distributed both in Canada and worldwide through TMG Worldwide Media Distribution.
TMG's flagship TLN TV channel has evolved into an English language friendly channel providing multiculturally rich content. Additionally, TMG operates Canada's most widely distributed foreign language TV channels led by Spanish language leader Univision Canada and top Italian language services Mediaset Italia Canada and TGCOM24 news network. TMG also launched and manages Canada's first and only Heritage language channels for kids, Telebimbi and Teleniños; EuroWorld Sport TV, a channel dedicated to sports fandom; and is active in producing and promoting cultural events and festivals. For more information visit www.tlnmediagroup.com.
About TLN Television | tln.ca TLN is Canada's multiculturally rich English-friendly TV Channel. Uniting cultures through shared experiences, colourful personalities take us on adventures abroad & at home in the kitchen. Add big movies, music specials & live international soccer & that's our recipe for bringing more colour into the lives of Canadians. TLN TV is a TLN Media Group TV channel available from coast to coast.