Pitbull to Perform with Band of Frontline Workers During the
21st Annual Latin Grammy Awards®
Thursday, November 19th on Univision Canada and TLN TV –
Now on Free Preview Across Canada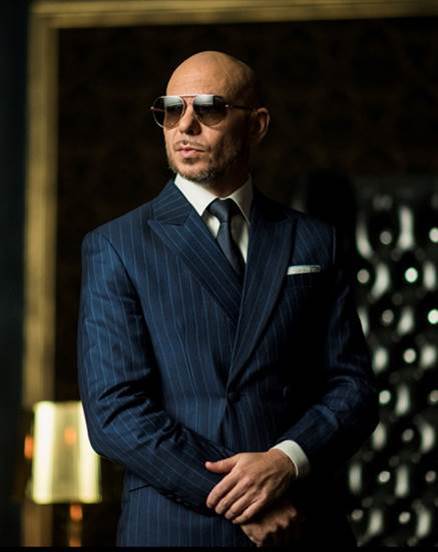 TORONTO, ON – (November 17, 2020) – Latin GRAMMY® and GRAMMY® winner Pitbull will be joined by frontline workers for a special performance in honor of their courageous efforts and continued support during the global COVID-19 pandemic as part of the exclusive Canadian broadcast of the 21st Annual Latin GRAMMY Awards®, this Thursday, November 19th on Univision Canada and TLN TV.
The band, made up of current frontline workers and responders, includes: Major Frank Fernandez on drums, physician's assistant Debi Kuiper-Tomas on bass, and Captain Eddy Alarcon and Lieutenant Troy Maness on guitar. The performance will also feature background vocals by Sergeant Liz Bremer, labor and delivery registered nurse Kim Fleurinord, firefighter Adrian Ballard, and registered nurse, firefighter, paramedic and retired U.S. Air Force Major Marlon Ferdinand.
There are no words to express gratitude for the selfless work of all the frontline workers and health professionals who continue to labor heroically during these incredibly challenging times to help fight the spread of COVID-19. The resilience and strength that these brave men and women have shown embody the very values that we should try to uphold, not just within the music industry, but also as human beings.
With the contribution of respected artist, entrepreneur and activist Pitbull, and following the theme "Music Makes Us Human," the reimagined Latin GRAMMY® telecast will be a celebration of musical excellence through diverse stories of hope, community and a renewed sense of purpose.
"Noche de Estrellas" Pre-Show – 7P/et LIVE, exclusively on Univision Canada
Latin GRAMMY Awards®– 8P/et LIVE, on Univision Canada and TLN TV – NOW ON FREE PREVIEW ACROSS CANADA
For more information, visit univision.ca and tln.ca.